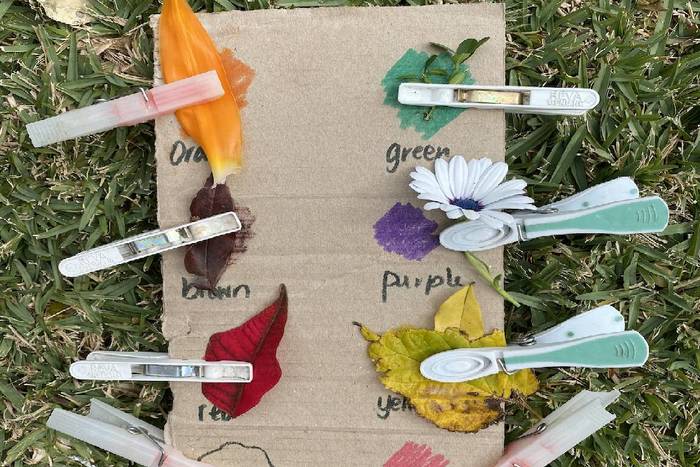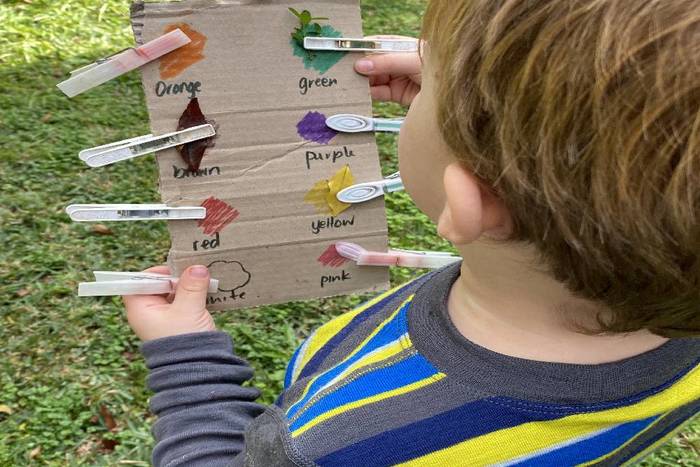 Nature Colour Hunt
other

, Explore The City
< 2-10 yrs
Babies & Toddlers
Play Time
At Home Fun
Activity Description
Here's a boredom buster, treasure hunt and colour matching idea for kids of all ages. It's simple, easy and 1 minute prep, but lots of fun and extended play. All you need are some colored markers clothes pegs and some recycled board. Get the kids looking for small things they can peg down in the colours you've scribbled down. For the older kids, it will make way for some great chat about nature and science too!
This activity was contributed by @acraftylittleone see more on Instagram.
Reviews
There aren't any reviews for this activity yet. Be the first to write one!
When
When
Sunday
12:00 am - 12:00 am
Monday
12:00 am - 12:00 am
Tuesday
12:00 am - 12:00 am
Wednesday
12:00 am - 12:00 am
Thursday
12:00 am - 12:00 am
Friday
12:00 am - 12:00 am
Saturday
12:00 am - 12:00 am