Home
/
Recycled Planes By:@acraftylittleone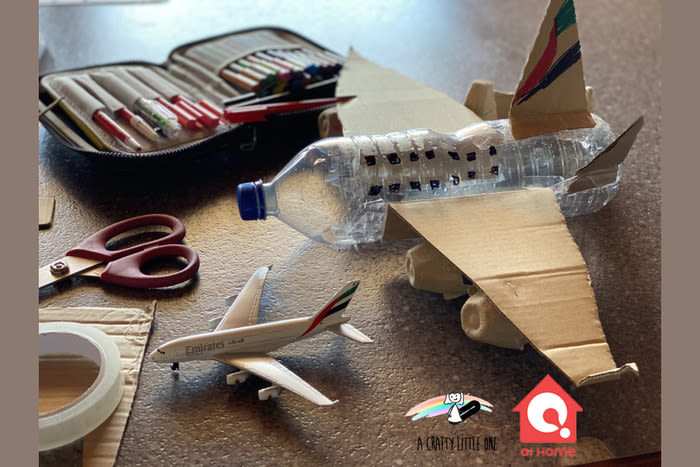 Recycled Planes By:@acraftylittleone
other

, Explore The City
< 3-6 yrs
Art & Craft
At Home Fun
Activity Description
Use old bottles and boxes around the house to make recycled airplanes. Cut 2 triangles for the wings and sticky tape them down. Cut a smaller triangle for the tail and then tape them all down. Use egg cartons for the engines and a black marker for the windows and doors. How many different airlines can you come up with? Where are they all off to?
Contributor: @acraftylittleone
Reviews
There aren't any reviews for this activity yet. Be the first to write one!
When
When
Sunday
12:00 am - 12:00 am
Monday
12:00 am - 12:00 am
Tuesday
12:00 am - 12:00 am
Wednesday
12:00 am - 12:00 am
Thursday
12:00 am - 12:00 am
Friday
12:00 am - 12:00 am
Saturday
12:00 am - 12:00 am