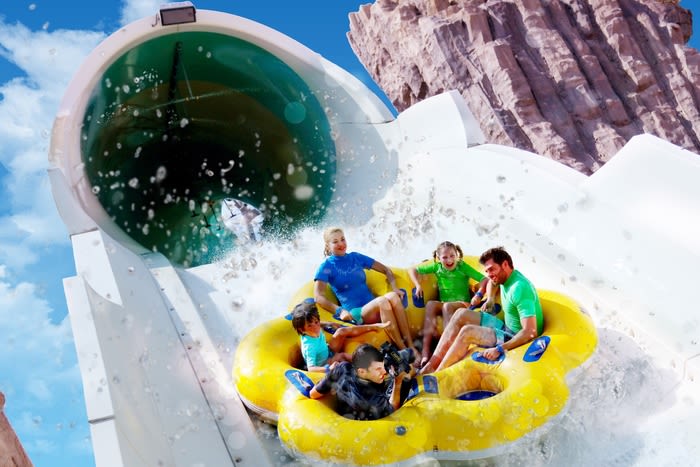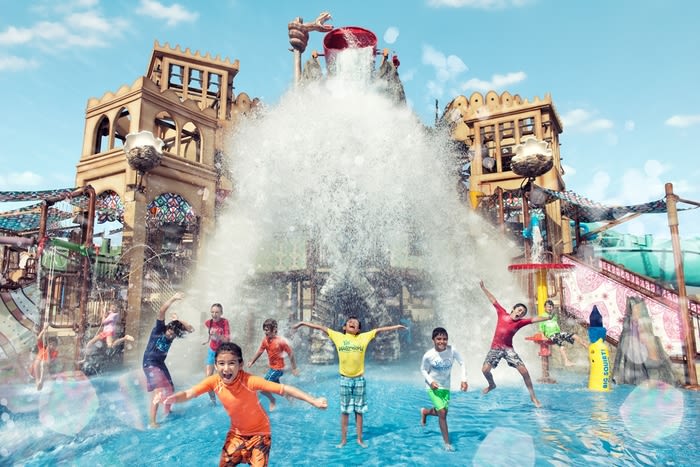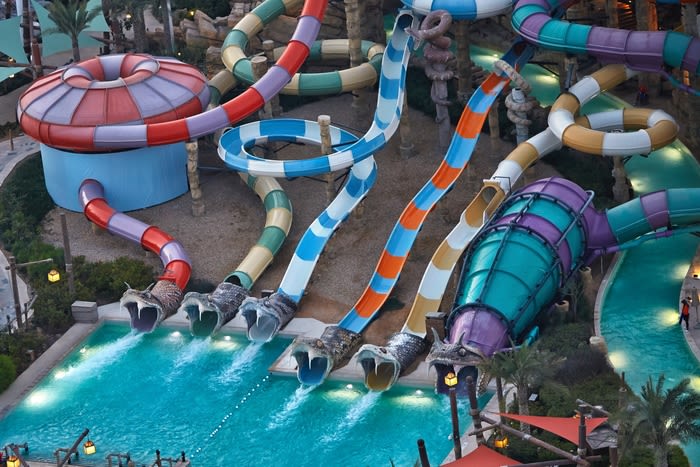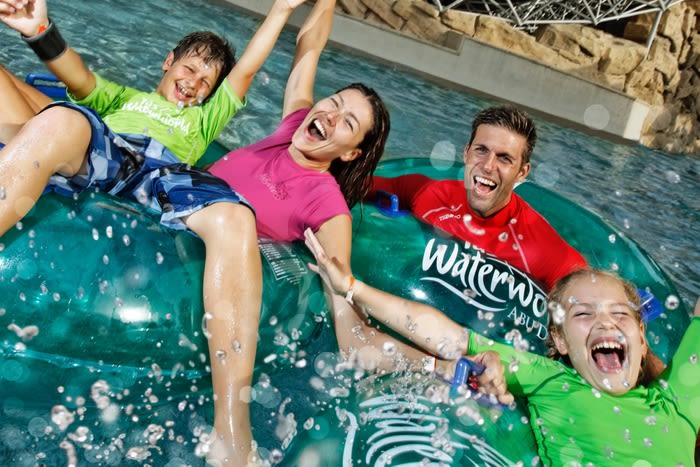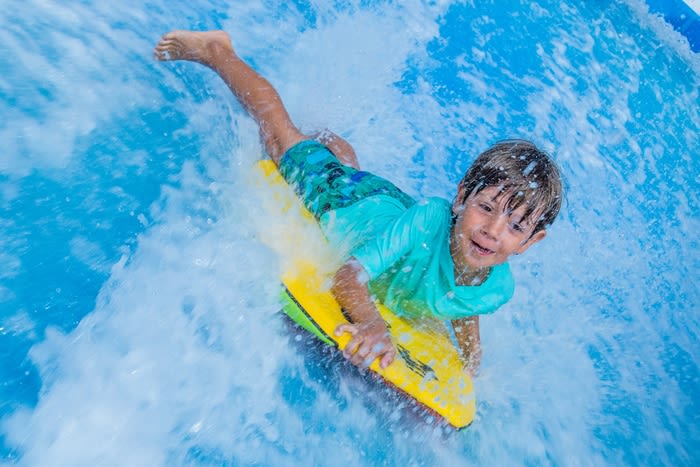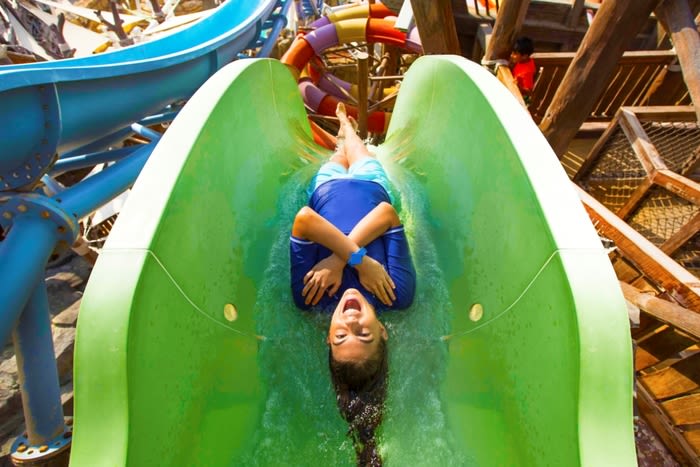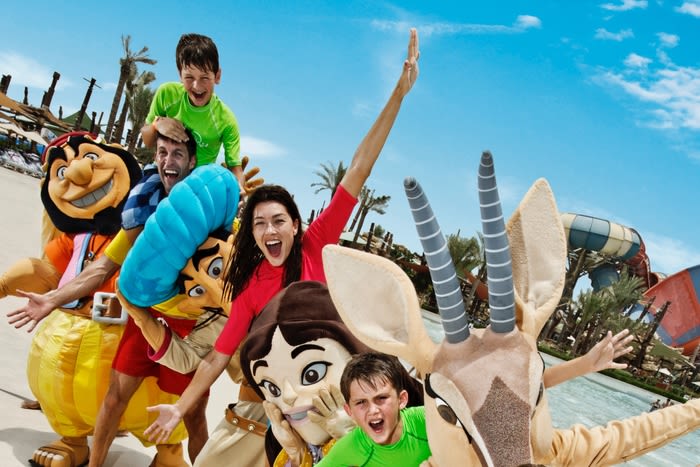 Yas Waterworld
abu_dhabi

, Explore The City
Limited time only!
BUY NOW before offer expires! Offer valid on weekdays, weekends & public holidays.
10 SAR cashback

BUY NOW before offer expires! Offer valid on weekdays, weekends & public holidays.
Best experience ever!!! My friends and I had so much fun with the rides. Esp. the roller coaster! Thumbs up to all staff for being so friendly and accomodating. Esp. Faisal! Thank you for helping us. We'll definitely come back! Thanks for the amazing experience!!!
Ligaya Remo
I have nothing better to do here than write the review to this place. Calling it water world is a stretch. Eight rides are closed for "maintenance" although clearly they are closed because there aren't enough people to make it worth running them. Of course the rides that are closed are the thrilling ones. So pretty much you pay premium price to go to an average pool with entertainment. Looking at the faces of the people here you can clearly tell nobody is enthusiastic about it except the children... Bless them
Luca Cominotti
amazing city and amazing time spending there
DR.samer shukri
Best waterpark in the Middle East! An amazing place with multiple attractions for your needs. It's even more fun when you go in groups of 3 or more! I've went a LOT of times and its fun every single time! Highly recommended.
incog
Great fun. If it's your first time, go early for 10am, unless you have reams of stuff don't hire a locker just grab some sun beds near the wave pool. Enjoy the pools, slides, rollercoaster and more. The kids and parent giant bucket slash area is a must, so much fun!! Oh and wear your water shoes everywhere if you're there between May and October, the floor is lava in the sunshine.
Gareth Tindall
Water park with exciting rides, fun place to visit with family and friends. Have lots of things to do. They have a good a changing area and some stores that sell swim wear and stuff. It was a fun to spend time here amidst the hot whether
Ashwini Bharadwaj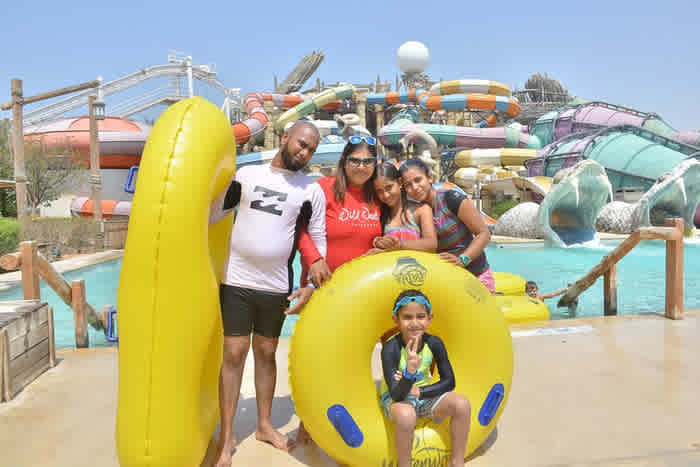 the best place to be when the heat gets the best of you. Plenty for all to do. Yas caters for the needs of all ages! A true family favorite
Saajida Tayob
Such a great place to have fun, be thrilled yet relaxed with family. my 4 year old son made the best of it, he was super tired by the end of it yet didn't want to go back home. advisable to get lots of snacks for kids. although food is available inside, it's too pricey. free water coolers available for quenching thirst which is great! the rides are wonderful, though you need stamina to climb a flights of stairs, but the reward of sliding down is exhilarating! very well maintained park, with prayer rooms, clean toilets and locker room facility. would definitely go back for more thrill!
Hiba Basheer
A great day out. No food or drink allowed inside. A basic sandwich meal cost 50d better to go to Yas mall afterwards. Plenty of activities for all ages and no long queue s. And get 2 for 1 tickets from entertainer app. Lockers cost 60d but good facilities and staff
imran akhtar
Don't go for the "two parks in one day" offer if Yas Waterworld is part of your list. A full day of fun & excitement, and an ideal place to visit; especially with kids. You're bound to enjoy & have the experience of a lifetime.
Omar Durrani
Despite being there in super hot weather at midday, we were comfortable thanks to the many covered areas and paths in between slides. Park could have more moderate intensity slides but great for thrill seekers and young ones.
MC Lessard
Its a bit small but we still had a great day. My boys who are 13 enjoyed it. I would think a combined pass with Ferrari world with 1/2 day spent at each would be good - although I have not done it.
Priya Sarma
Its a great place to go to and I would even say more fun than it's Dubai based counterparts.... But it can only be fun if attractions are open. On the day I visited, 3 major attractions were being serviced, one was announced on the website and expected while the others we only found out about when we headed there. This resulted in the experience being altered and left us wanting way more.
Ghi Sa
Excellent place to bring children. While it can get very hot, the water of the rides, plentiful water fountains, and the sprinkler system made to cool you off do a fine job of relaxing you and keeping you cool in the hot weather.
Samseer K Muhammed
Very fun. Excellent place to bring children. While it can get very hot, the water of the rides, plentiful water fountains, and the sprinkler system made to cool you off do a fine job of relaxing you and keeping you cool in the hot weather.
Stephanie Bourjeily
It was fun in Yas Waterworld.My friends and I had a nice time with the pool and its rides. Food was also good. Places to go are spacious and relaxing. I wiuld bring my family when they come for holiday.
JUDITH TENORIO
I loved that they regularly make a day for ladies, and the park is so much fun. BUT to be honest there was chaos in the place. Not sure that the doors or tickets close at capacity coz by 5:00pm the park was fully packed with endless cues on everything including food, toilets, showers not to mention every single ride.
Ami Ahmed
A fabulous entertaining day out. The range of water rides extraordinary from the very relaxing river where you sit in a donut and drift around a stream through the snakes (a variety of plunges into the unknown ) through to the truly scary vertical drop in water. Like entering a coffin shape then the floor goes from underneath. Great fun
Maggie Toy
My family favourite theme park.. Kids enjoy to the greater extent for the unique rides specifically designed for kids.. We usually go for yearly packages which works out better if you are theme park lovers..
Saritha Arumugam
ياس وترلاند مدينة العاب المائية الأولى في ابوظبي والمنطقة الغربية راقية كبيرة مميزة . ولكن ما يؤخذ عليها ارتفاع الأسعار التذاكر للدخول وكذلك ارتفاع أسعار المأكولات والمشروبات داخل المدينة المائية بشكل مبالغ فيه على الرغم من تواضع نوعية ما يقدم من مأكولات ومشروبات. إدارة الحديقة المائية مطالبة بإعادة النظر بنوعية هذه الخدمات والاسعار خصوصا مع وجود منافسين في باقي الإمارات
Nawfal Jirjees
Very nice park. Rides and slides are very exciting. Pretty cool play area for young children where their parents can accommodate and slide with them. Prices are a bit high but worth it.
Arno Willemse
We were very fortunate - went on a Thursday during Ramadan and there was virtually no one there. Zero queues on all rides - and many of the rides are incredible fun, especially the vertical drop. Food cannot be brought into the park - they did allow water, plus there are drinking water fountains scattered all over the park. The ground gets incredibly hot, plus in most places the ground has a rough finish to prevent slipping - so feet can get quite sore unless you bring your flip flops or similar with you around the park. Lots of shady sunbeds.
Marcus Frost
This place is a Summer get away in Abu Dhabi. It is Located at Yas Island near F1 race track & nearby hotels... A cozy place to stay with friends & family circles... It has a lot of amenities, pools, hot tubs, showers, diving amenities.. & a very famous of all is their gigantic snake like splash... Very affordable & pure of excitement is awaiting for all summer goers & adventurers...!!!
Roger Morales
We loved it. You have to bring your own towels when not renting a cabana. They are not providing towels. Best to come in the morning so you can enjoy all the rides.
Jerusha Ann Manuel
best water park ever...mixed with joy, excitement and heart pounding water slides..so clean and the staffs makes sure of your safety...superb indeed
Jnalyn Pompie Madrigal Manuel
Very fun. Love family floating (Falcon attraction). And you can surf! 😀
Laia Herrera
You will have a great time specially if you go during the week! the kids had an amazing time we will for sure come back again!
ines Mena Moral
great experience for the family
Carlos Sánchez