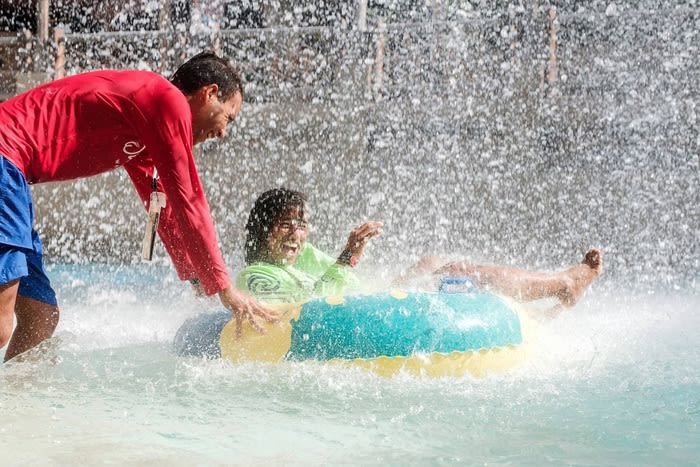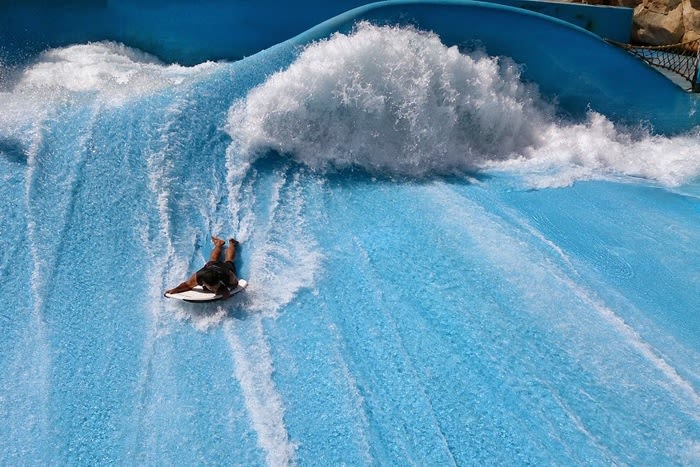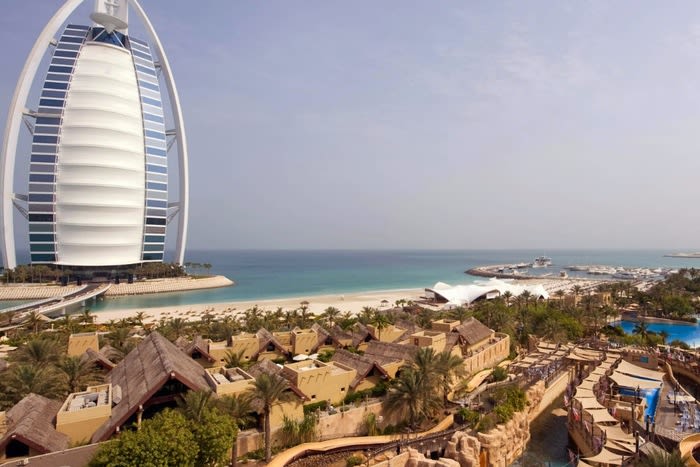 Wild Wadi Waterpark™
dubai

, Explore The City
Limited time only!
Enjoy a day out & cool down at Wild Wadi Water Park!
60 SAR cashback

Enjoy a day out & cool down at Wild Wadi Water Park!
Wildwadi waterpark tickets
Buy this deal now!
Enjoy unlimited access to all the water rides, slides, and attractions available within the park.
Wild Wadi admission ticket with meal
Buy this deal now!
Enjoy unlimited access to all the water rides, slides, and attractions available within the park. Meal: Hot dog / burger with a soft drink/ water bottle.
المكان جميل والسعر رائع
Algazi Ag
Clean and organized. We didn't have any issues with the parking spaces either. Lots of fun stuff inside the Waterpark complex. However be ready for long queues before any rides, sometimes had to wait almost 30 minutes. There are life guards supervising but it's important to keep your kids close and supervised by yourself. Lots of fun for family and friends, there's something for all ages to enjoy.
SebCeleste M
Used to love this place and watched my son (now 12) spend many days here growing up over the years. On our most recent visit, can definitely feel we have out grew it, did prefer this place to atalnatis when he was younger, next time will be going back to Atlantis. Also, last 2 or 3 times here several rides have been shut which is weird.
Stuart Hogarty
Fun water park with good rides. Their minimum height was 110cm so was good for my youngest versus Atlantis. The big drop ride was the best. We rode it over and over on a slow day.
Jim Mansfield
As always we have enjoyed a great time together!
Cuca Román Nadal
There are lot of rides,but I'm gonna say only 3 of them are really fun and rest of them are....good. It's more like a family type water park but, those 3 rides I mentioned are really awesome I had a really great time. Hope u guys will enjoy at Wild Wadi.
v PREM
Aquatic roller coasters & surfing wave machine in outdoor water park with pools, slides & tunnels
Raja Faisal Rajput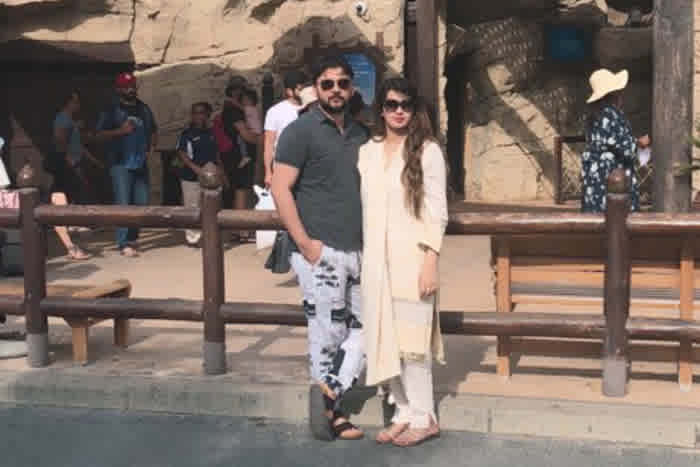 I love to explore this water park.. fun & joyful day with family and friends.. worth to go there.. thumbs up 👍
Sehrish Rehan
Love this water park , in perfect location. Perfect place to keep you cool in the sun and enjoy a fun day out. This beautiful theme waterpark offers more than 30 different rides and surfing experience. Try surfing......
Ebrar khan
This is truly a fun place to be as a group. The more people in, the better. Everything inside is expensive. The cheapest locker is 48 AED. Imagine you have a party of 6 people. .. hum. The lockers are not that big either. Well. .overall, we all have a great time. I definitely recommend this place!!!
Myriam Fanny
Loved the park great atmosphere and I think this is one of the old water parks in Dubai. The rides are really nice and it's a great way to spend the day. My favorite area is the surfing area. The staff are really friendly and helpful.
Ebby Mj
I've been to wild wadi multiple times, even in the middle of summer when it's 40°+ outside - the water is kept nice and cool so you don't feel the heat. Amazing view of Burj an Arab and the ocean. Food inside is quiet pricey which is typical in amusement parks. Better to bring your own towel as it costs 50 Dhs to rent. The change rooms/toilets are old are definitely in need of a renovation. Aquaventure has better facilities in this sense. The slide that blasts you around the entire park is the best.
Brittany Richmond
Great water park. Compact but needs revamp since they haven't made any changes in last 5 years. Should have half day pass for people arriving post half day. Facilities are clean and well managed. Found considerable delays in tube ride going across the park for either someone stuck on the ride or lower water pressure on the rides. I feel it's the latter.
Anant Singhania
Nice neat water park. Swimming pool has artificial waves which is cool. The food and drink prices are on the high side so recommend to either eat early or come prepared
Mumbelunga Funjika
Just amazing. ❤️ Wild Wadi has a heated/cooled wave pool, multiple water slides and two artificial surfing machines. In addition, the park had the largest water slide outside of North America, but it has since been removed to make space for two other rides. Another feature of the park is an 18 m (59 ft) waterfall that goes off every ten minutes. The water park also has two gift shops, three restaurants and two snack stands.
Ajay Bhati
Will wadi is a great water park for you to visit with your kids. It has 5 main restaurants and 11 rides in total. Though the prices are slight higher than they should have been, it is a lively place and you will enjoy a lot with your kids and family. If you are coming to dubai, do visit wild wadi and I am sure that you will not regret it!
Bhavya Gulbadher
It was a fun place to visit. I was there with 3 kids. Kids loved rides. It was so safe for our bags and for children. Two older (7 and 9 yr old) children went on their own for rides (as it was a bit too scary for me) over and over, while I was with a toddler. The staffs aren't as friendly or helpful- some looked like, they didn't want to be there at all and it were limited rides for a toddler. So if there are any parents, whom only has toddlers or any younger, I wouldn't recommend it. But overall for us, it was a fantasic day out. We enjoyed it and kids loved it.
kisun O'Neill
What a great experience! Take your kids, your friends! The bigger the group, the more the fun. It's worth every penny you spend. I have my kids one of the best memories from their growing years. There's something for everyone here to enjoy. From the gentle wave pool, to the rafts to the crazy free fall.
ARTEL by BINA ALI
The place is clean and seems safe. Rides are good fun. It is smaller than I imagined but was still a good fun filled day. Check their website for discounted tickets. It worked for us. Staff were all superb. Very helpful and friendly. They are very strict about bringing food and and drink into the place. Your bags are searched so don't waste time and effort buying and making food. Their food so so as long as you can stomach fast food
Babul Hosen
My wife and kids enjoyed this place a lot. The little one didn't want us to leave. The rides are fantastic. It's a must when you visit Dubai
Sibusiso Mtongana
Great for a family day out. But unfortunately two rides were down for maintenance when we went. As a teacher in UAE you can get yourself and 3 extra people in for a cheaper rate. Call them to find out more as it is not advertised anywhere!
A Bee
A nice place for a family day out with kids. Adults, if you're looking for a thrilling splash with high waterfall rides then I suggest Aquamarine water park in Portugal or the ones in Florida.
Susan Uzor
So much fun! Good variety of rides. I would advise to get there for the opening time so that you can avoid long queues later on.
Andre Hitchman
Showers are too small. Toddlers play area for below 2 years old is limited. Good experience overall. Could be better
LuckyCryptoKing
Lots of fun rides, great day out for children and adults.Its quick to get a round and not much of wait for rides.The most we waited is 15 minutes for one ride. Fast food and drinks are available; remember to pack your towels and swimwear.
Kamal Miah
Went during the weekdays. Loved every ride. If you're in Dubai for a visit, then you have to come here - everyone in the family had a blast.
Khalid Merhi
Expensive for the size and number of rides. £170 for 3 of us seems excessive for 6 rides. Jumeira scream was good. Lazy river the highlight, which is essentially one long rubber ring ride up and down various slides. Fun for about 3 hrs. People with tight wallets probably won't enjoy it, but then again, they probably won't like Dubai at all.
Tom Parkinson
The place is clean and seems safe. Rides are good fun. It is smaller than I imagined but was still a good fun filled day. Check their website for discounted tickets. It worked for us. Staff were all superb. Very helpful and friendly. They are very strict about brining food and and drink into the place. Your bags are searched so don't waste time and effort buying and making food. Their food so so as long as you can stomach fast food
Paul Mahoney
We had so much fun. The park is great, and thanks to the lifeguard Franck that helped us because he speaks french.
Emilie Jacob
Wild Wadi Water park is the world best water park.The Wild Wadi Water Park is an outdoor water park in Dubai, United Arab Emirates. Situated in the area of Jumeirah, next to the Burj Al Arab and the Jumeirah Beach Hotel, the water park is operated by Jumeirah International, a Dubai-based hotelier.It was featured in The Amazing Race 5 and The Amazing Race Asia 1, in which teams had to slide down a 21 m (69 ft) drop. It was later featured in The Amazing Race Australia 2, but instead, the teams had to ride the Surf Machine and use boogie boards to surf their way to the end where they got their next clue.
Keval Gami
Nice park but definitely more for the younger crowd. There's a couple of big slides if you're after some adrenaline but apart from that it's pretty tame.
Will Frankling
One of the best water parks in Middle east Very nice place and variety of water games You can easily spend a hole day there full of enjoyment Very good place for family and kids. Ticket prices are affordable and the waterpark is money worthy for sure. Its one of my favorites places in dubai
Ali Al-Mudhafar
Still one of the best water-parks in the country. The beauty of it: the actual ride takes you up. Those water jets are fantastic, all water-parks should follow their lead. They do need more rides but the ones they have now are more than enough for you to have a magnificent day.
Laurent Najem
Best theme park in Dubai. There are different kinds of rides, for children and adults. Water is maintenance superbly well. Worth the money.
kalpana ram
What a fun time! When we went it was fairly quiet. No waiting for rides, friendly staff, safe and secure environment. And the warm main wave pool is great!
Daniel Acton
Water slides and Surf board riding are the biggest attractions. Children enjoyed very much. Well maintained and clean. Tickets are expensive at SR 320 per head. The one at the counter Ms. Albina didn't open her mouth about any offer. After bargaining she gave 20% discount.
VINO RAJA
Great water theme park - nice way to spend the day. Really child friendly for families so a good place to go with little children. If one is an adult Aqua Adventure would be a better compromise. The theme park has multiple rides from high Adrenalin rides to mild easy going rides. Facilities to change, store and clean up are present and well maintained. Food options are plenty and you can go the whole day satisfied. In terms of location it's central right next to the Burj al Arab on the beach which makes getting to pretty easy. Only draw back is the cleanliness of the visitors- found some of the other guests visiting to not be properly cultured and spat and left snot in the water which is a shame as this is a shared space. So that reduced my overall experience.
Tonderai Kariwo
What an experience! I have been to a number of water parks but I loved the size of the park, compact and just about right so you don't end up walking long distances between each rides. There were a lot of staff/lifeguards around too which gives a sense of security especially around the kids area. Will defo recommend!
Fab Momma
The design of the place is nice overall; the rides are quite limited. It took us 45 minutes to actually get ready for the rides because they have a really poorly designed process flow, once you enter the park, you have no idea where the lockers are and once you find them you have to go elsewhere to buy one and then go back to the lockers and the price of lockers are extreme.; we paid 80 AED for one. Also the food is very overpriced, while the quality of it is just cheap fast food. It's an OK park, but so far Atlantis and Yas park are far better.
John Tsioris
It's a nice place with very friendly and helpful staff. The rides are nice but there isn't a big variety due to the size of the park. Food is really expensive compared to other places we've been to. We've had a nice time there.
Ryan Lemand
This place is much fun. There many different slides. It is fun for kids and adults. I spent six hours there with my siblings without feeling it. The tickets are kind of expensive (about 300 AED) but it is absolutely worth it.
Faisal Alajmi
It was a great fun experience for the family. Tried out all available water games. The surf boarding was my best. The price is worth the fun. The attendants were available. Lots of places for photos
chinedu igwe
Great place to hangout with friends and family. Excellent rides with fun. There is a pool full of fishes they are also called as Doctor Fish which help one in relaxation after the rides. Wild Wadi has separate changing rooms for men and women with lockers of various sizes. Changing rooms are cleaned frequently and include plenty of shower stalls. Lockers are locked and opened by using the guest wrist band issued to each guest.  Guests have the option to deposit money towards their magnetic guest wrist bands which eliminates the need to carry wallets and purses throughout the park when buying food and beverage. Any unused funds on the wrist band can be refunded back to the guest. Wild Wadi's two main restaurants include Julshan's Burgers and Dogs and Juha's Family Kitchen.
Stayapriya Maurya
Great place to come with your family. The wide variety of rides allows you to have all kinds of fun with your friends and family. The food is very good but it's outside so it might get a bit hot. Changing rooms aren't the best but they're doable. Overall it's a great place, me and my family go there every year and I definitely recommend it.
Hana Molokhia
We enjoyed the park very much esp the wave pool so fun for every age. The rides are ok but could use a few more. We had free daily access since we were guests next door that was excellent for the kids.
Talo & mum SSJ
Wow!. My family loved it...food and snacks could be a tad expensive side. However given the place don't think the stalls have a choice, I mean the rent itself must be huge. Recommend take your own food and snacks 😎 it's allowed...hire a locker and just chill!. The ride guides etc like everywhere else in Dubai just excellent.
dshahlom g
One word Horrible. I would have given it a zero but you can't. Awfully expensive, but I still decided to try it before judging it. There were limited rides and my family did not not fun either. My dad did aware that it was not a good place, I ignored him. My bad! He said the Dubai parks has opened and the global village is still on. I should have gone then. Well now I know always to listen to my parents and never go to wild wadi water park.
Mehak Mishra