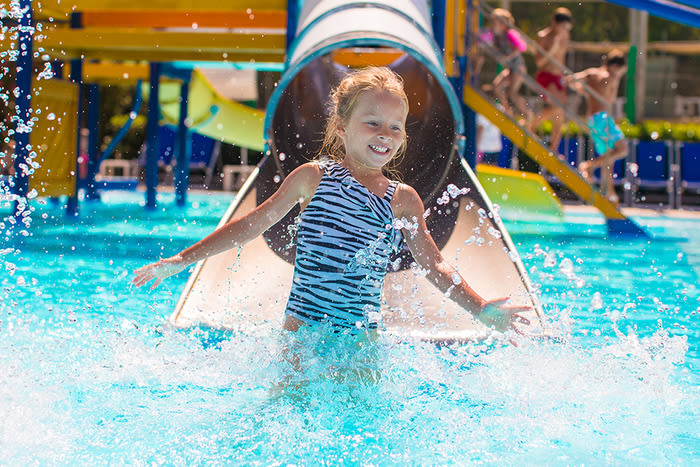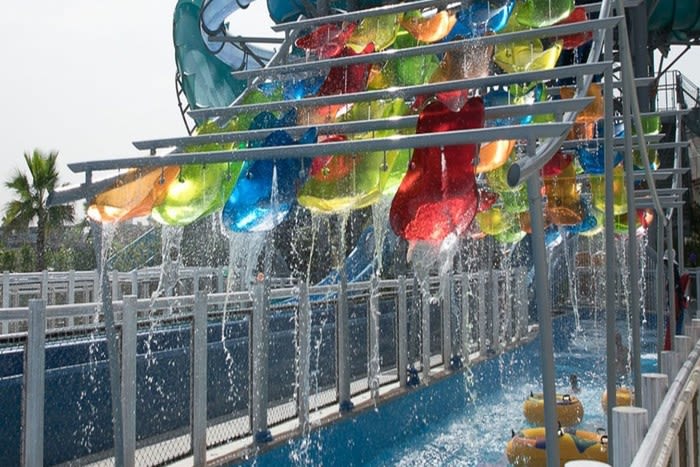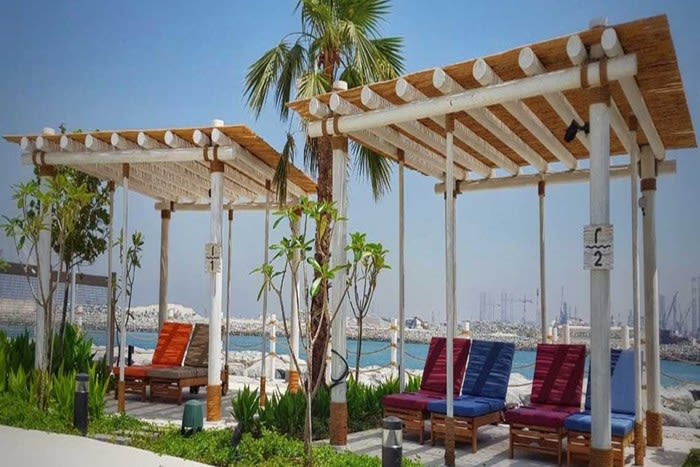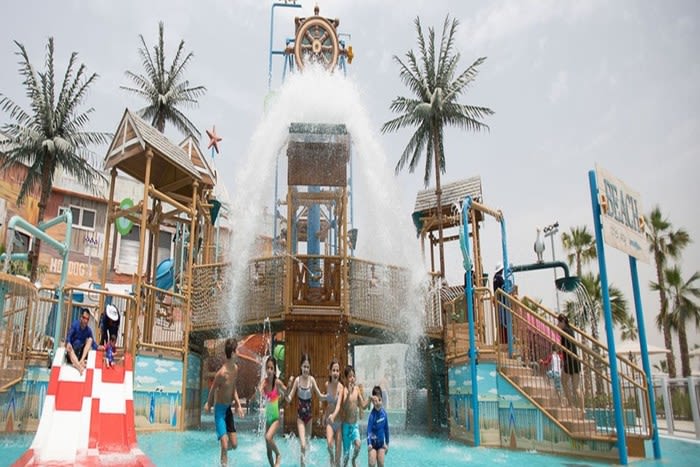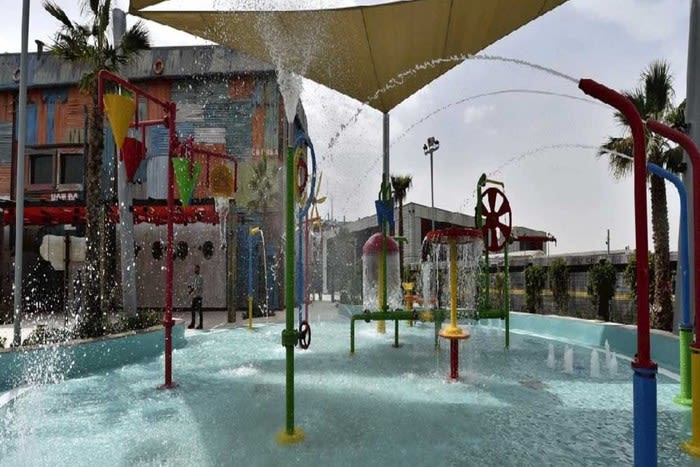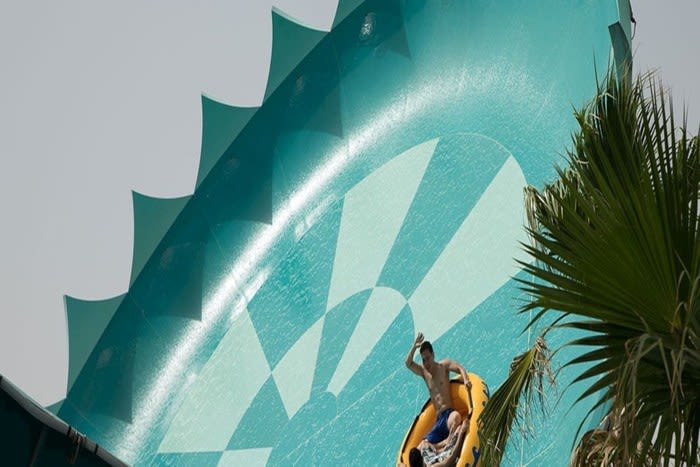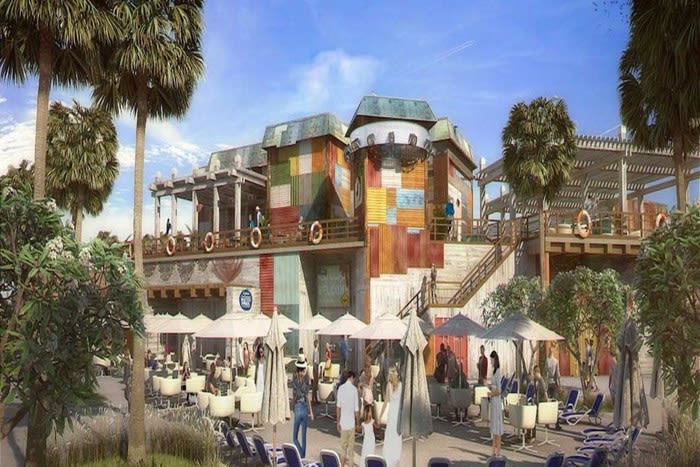 Laguna Waterpark Dubai
dubai

, Explore The City
Limited time only!
Buy Now before offer expires! Enjoy a cool day out with the entire family at Laguna Waterpark Dubai!
10 AED cashback

Buy Now before offer expires! Enjoy a cool day out with the entire family at Laguna Waterpark Dubai!
Laguna Waterpark Dubai Ticket Price - Full Day Access
Buy this deal now!
Enjoy interesting rides, activities and other sports at Laguna Water Park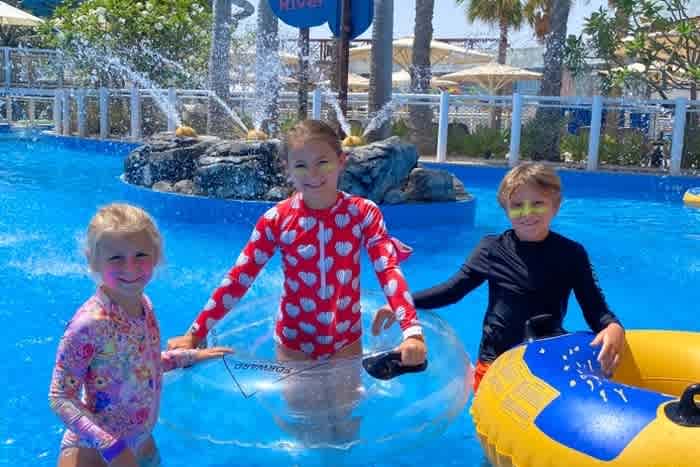 amazing day spent at this water park
Rebecca Davis
Perfect place to have fun on the weekends.
Ana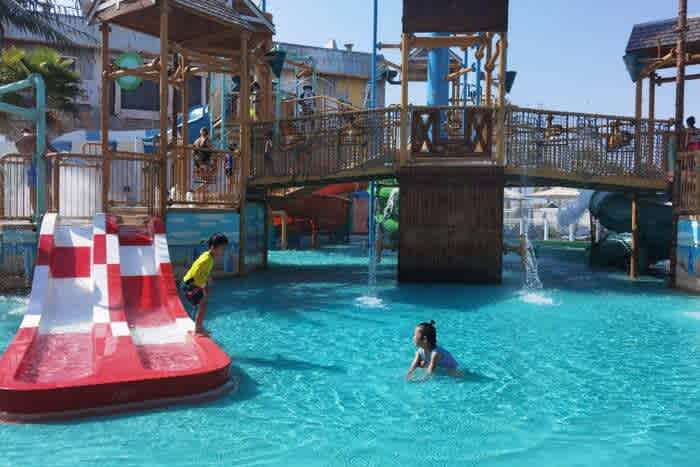 Nice and clean waterpark. Amazing experience with all water slides.
Uma Shanthini
im a scardy cat but yet my family n i loved the place, its not so big, u can have meals as many times as u can so buying meal ticket for each person is a no no, u can buy meal for everyone by just one ticket too, just the person who want meal should wear the ticket, Rest its a good place for young kids as well as older ones
Laraib Rizz
lots of fun and kids enjoyed!
Maya
Awesome.. Day well spent with husband and daughter. Very affordable with meal voucher. Decent food. Good crowd. Enjoyed all the rides. Had lot of fun at the lazy river and swimming pool.
Reshmi Sivakumar
The best thing about this park is its location. It offers the opportunity to bundle other cool stuff such as a beach visit, checking out the beautiful cobbled streets in European style surrounding it, eating in one of the many fancy restaurants or shopping at the upscale brand shops! Even window shopping here is a wonderful experience. The watermark itself is like any other watermark so nothing much to talk about, but the location is fantastic!
Tabrez Khan
Great place to visit. We booked the summer night offer which was awesome. At this peak time of summer they had summer night between 7.00 pm to 11.00 pm including unlimited food and beverages. The staff was very friendly and helpful. Not much crowded but yes they have mismanaged the way they were handling the big slides. That needs some improvement. Otherwise the place was awesome with decent crowd. Will visit them again.
shaikh hussain
very recommended deal 👍🏻specially during working days , we had enjoyed very much 😄😄
Alaa
It wasn't a "wow" experience as Sun loungers/bed wasn't enough to accommodate the huge crowd nor food table was available to sit and eat properly. Didn't get chance to experience the rides due to long queue however my 3 year old kid enjoyed a lot in the Kid zone. I suggest to re-evaluate the Operation strategy to encourage rare visitors like us to enjoy as well.
Syed Danish
Good place to have a nice time with your family. I personally enjoyed the lazy river (The water flow was perfect). The ambiance was really nice as well. Food was freshly prepared but a tad expensive.
Criston Furtado
it is awesome to spend the day with kids and food is good
Nardeen Hany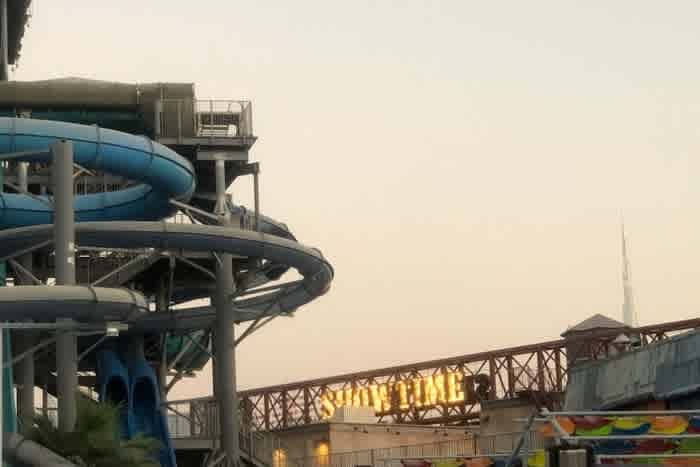 the park is amazing we really had so much fun it's not big but it's interesting and you will have so much fun the 5 big games are amazing and so nice the food is also so delicious we took the tickets with unlimited food and towels this make it so easy for us not carrying a lot of staff the kids had so much fun and the kids water games are really nice the lazy river is so interesting and the surfing was super ❤️ thank you kids app
ragia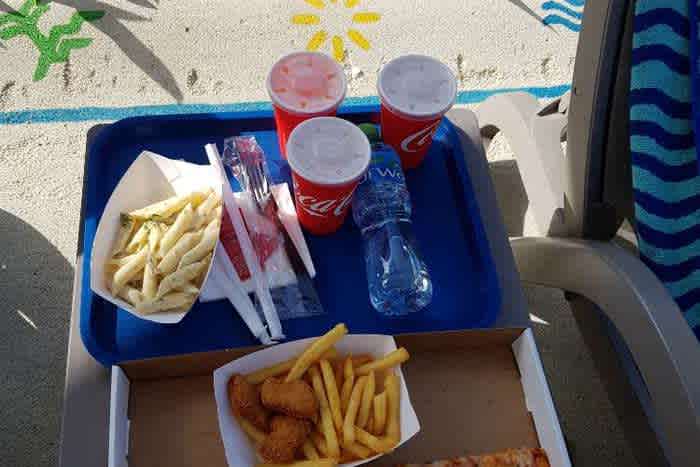 very good experience, limited number of rides ,food was ok 👍
Heyam Alhadad
nice place with good value for money
Ziad Abu Wadee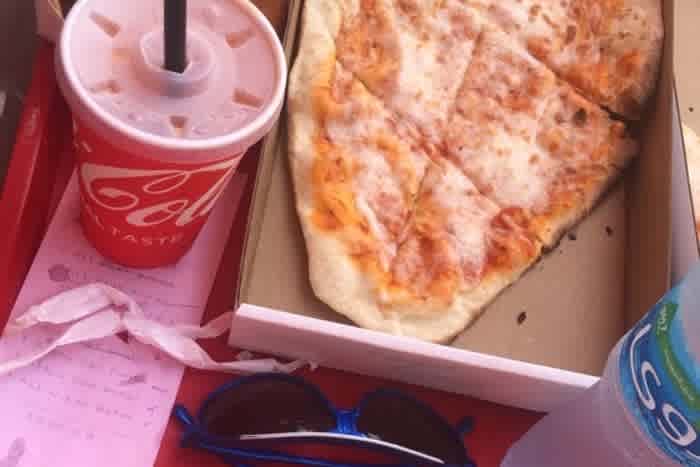 Excellent experience and special thanks to Zlatan who makes sure that everything is perfect.Extremly friendly staff,ready to accommodate.Weekends are a little busy so you might have to wait in the que for food and drinks,thou there is lots of shady area.Food quality is as if a 5star restaurant.Will go every weekend ,as it's a bargain for 99aed including food,drinks and towels.
kulsoom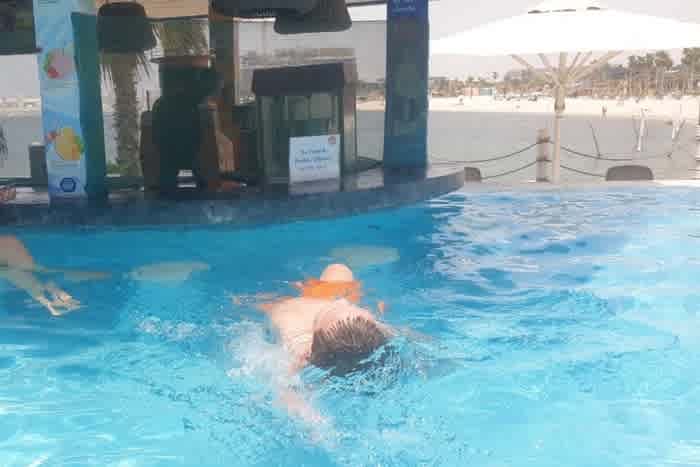 Amazing place! Great service, very friendly staff! love it!
Shahlo Sultanova
A very good deal from Qidz. Good to go on Saturdays, less crowd. Not a big park and so the rides are nearby and not long walk. Nice ans clean environment.
Nana B
تجربة سيئة وصادمة بالنسبة لي الوصول للحديقة صعب والموظفون غير متعاونين ، وصغيرة ليس فيها خيارات لن ازورها مرة أخرى
Ahmad Khalid
Laguna waterpark is simply amusing. It has an infinity pool which we can simply relax with a beautifull view from there.
Rasha Fathima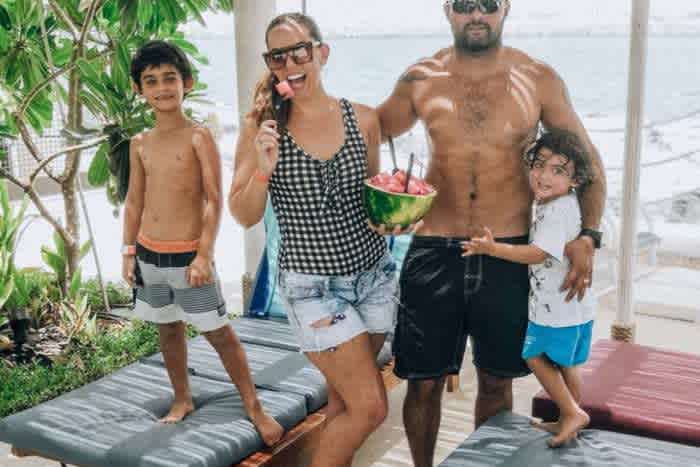 Thanks to booking through Qidz we confirmed our tickets in advance and after our failed visit attempt during Eid (rookie error) we decided to give it another go and so glad we did! There was a slight breeze in the air and the awesome management team upgraded us to a private cabana (I refuse to go anywhere without fresh watermelon and cold facetowels now!). The waterpark is a favourite with the kids thanks to their two dedicated zones for the littles and a lazy river of dreams. The hubby and I may have almost dozed off a couple of times. We're braving the Summer here this year so cooling off at Laguna with a stunning view of La Mer in the distance is definitely on the cards again.
Katherine Nicolaidis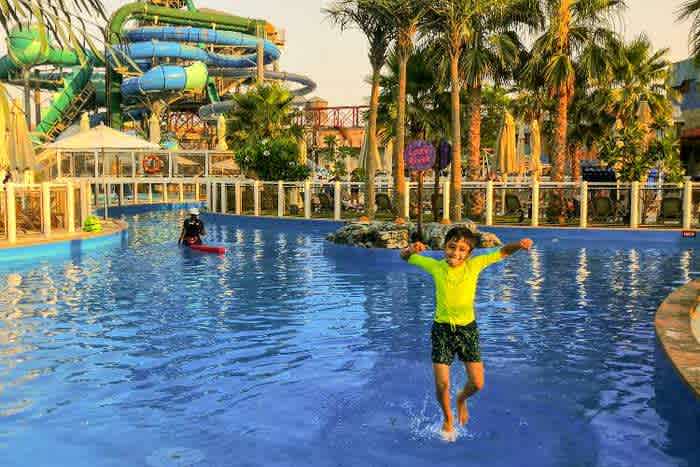 We were planning for Eid holidays and luckily came across a great deal on Qidz UAE for Laguna Waterpark that isn't available elsewhere. Reached at around 2 and the place was already buzzing with people of all age groups. One of the things I love about Laguna are the shaded seating areas and guest waiting room considering how many families with small kids visit the place. Not as large as the other waterparks in the country, but for a decent price it packs a powerful punch of family fun. The slides are super fun for both adults and children especially The Freefall, which according to my son is a must do! The staff was all smiling and helpful at all times. Laguna is definitely one of the most easy and accessible waterparks in the heart of Dubai. All three of us had a great time and definitely coming back soon!
Tasneem Rajkotwala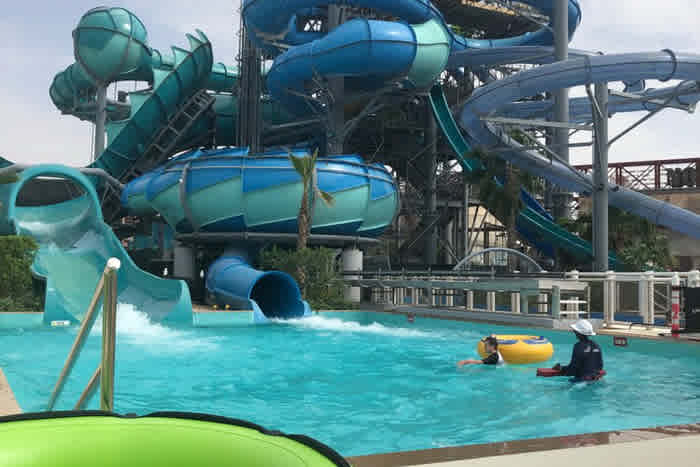 such a fun afternoon!! spend 3 hours after school with my girls and our guests visiting. we love that the park is located in la mer perfect to grab dinner after all the water fun. the Waterpark is not too big and overwhelming just a good size to keep kids busy, entertained without getting lost. most rides are for children 110cm and up but the little kids section was still super fun for our youngest. well priced currently at aed89 for Dubai residents with QiDZ. we will be back! thumbs up from us girls!
Emily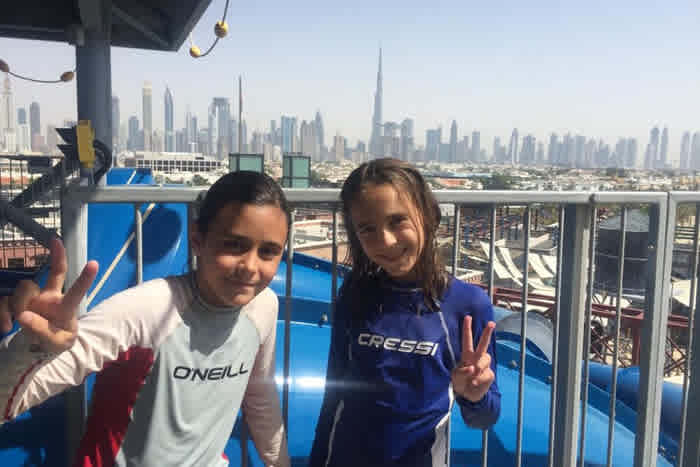 It's the perfect place to have a family day splashing in the water! the doughnut and the surf rides are the ones the kids enjoyed the most. You can hire a locker for 25 aed a day to leave all your stuff. It is ideal for children between 2 years and 15 years, but adults also enjoy the most adventurous rides like the free fall. Highly recommended!
ines Mena Moral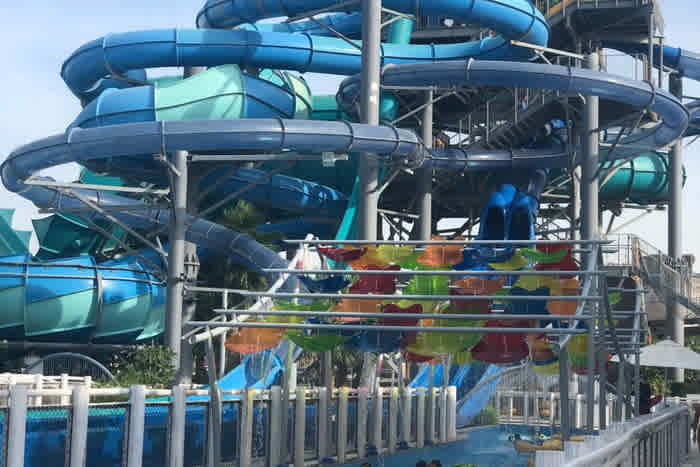 Because I am your friend, here's me sharing my experience of @lagunawaterpark when I visited it last weekend with my family. . Trust me, whether you like adventure, or lounging on lazy river, free wall or riding the waves, you have got it all at this fab place in #lamerdubai . My kid and her friend, had a blast. My parents were super thrilled and my husband didn't want to get back, as he wanted to do more of those free fall rides. . . It's the best use of this marvelous #dubaiweather, and so take your loved ones, wear your favorite swimwear, and go chill in the waters at @lagunawaterpark . . And guess what, I can even help you with the #discountcodes, if you buy tickets from the @qidz_app . Just go to #buytickets corner, choose Laguna water park, enter my code 💖" QIDZLOVELIFE"💖 and enjoy a fabulous discount!! Also on instagram : Love_life_littleone Follow me on instagram : Love_life_littleone
Meghna Dixit Subramaniam
The place is awesome. Only few rides but those rides are really cool.
Shihas Mohamed
Sized just right and not too crowded on Saturdays! Being near the beach, the waterpark is a breezy site even in the summer. No problems dozing off under an umbrella in june!
Leo Gonzales
It was madness. Truly amazing. Full of craziness. We had so much fun. Give it a try.
saifi shah
Dissapointing for a new waterpark. Poorly thought out rides, you need to carry your own boats and floats for the slides up hundreds of stairs. Ground gets too hot to walk on barefoot, wild wadi, for example keeps the ground wet and cool. Lazy river is short and not shaded at all. Pool is nice but very small. By now i would have thought that someone would combine an elevator system to get up these things.
sam kamal-eddine
We took our almost 3 year old here and there were at least 8 slides that he could go on on his own. There is a pretty large splashpad next to the kids slides where a toddler could easily spend a whole hour. The lazy river is also great for the whole family and you can bring over twos with a supplied life jacket (and parental supervision). There were quite a few sunbeds; we arrived late in the day and still managed to get 3 with umbrellas. Gift shop is great for all age swimming essentials and the food is not overpriced. There are some fun/scary rides for the adults as well but I only tried one. Will be back :)
Amberly Jade Da Don
very clean and tidy. Loop ride is awesome!! must try...and staffs are helpful. Except you have to take care of swimwear, They don't allow cotton wears strictly..
ashiq arif
Small Waterpark but still has amazing water rides, loved the surfing, all facilities available from lockers and towels on rent. Good and safe rides for your little ones, can spend the whole day in here without getting bored
Adnan Hasham
One of the new and the best water park in La Mer Dubai. Nice ambiance and amazing Slides. Very advisable for those thrill seekers and adventurous people.
Rostum Alban
Good place with a large collection of restaurants and coffee shops. Loved the wall Art everywhere and the theme of the place... Why I'm not giving 5 starts? - There must be more toilets there as I noticed people are standing on a line to go to the bathrooms. I guess the place needs more bathrooms... - must have security people in different places: I noticed some people were throwing the rocks to the water, while this isn't natural and rocks must be around.wee looked for a security to tell them but we didn't find any...
Francisco Vanguardia