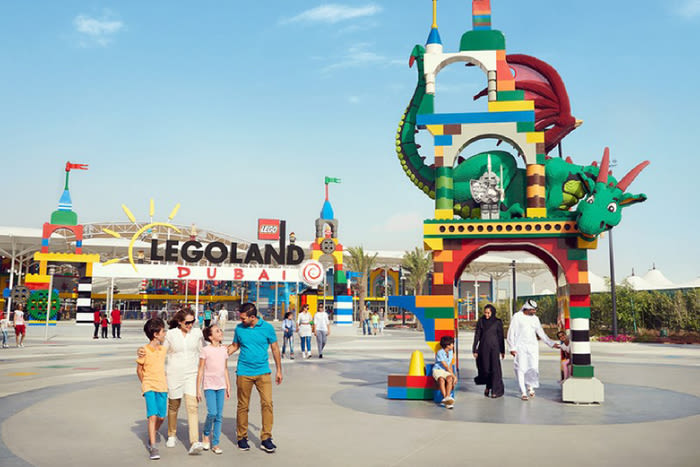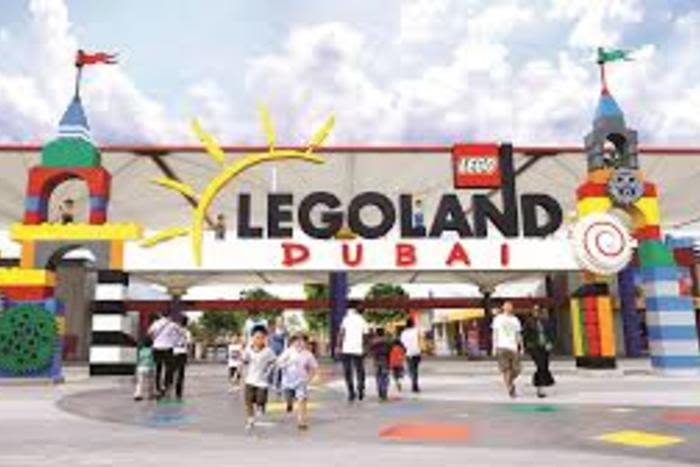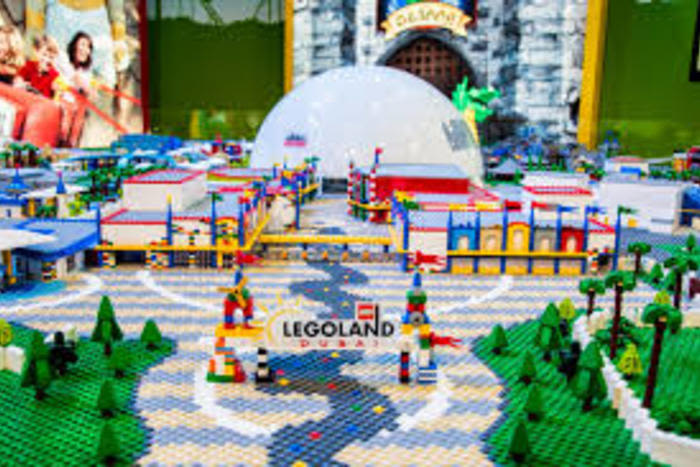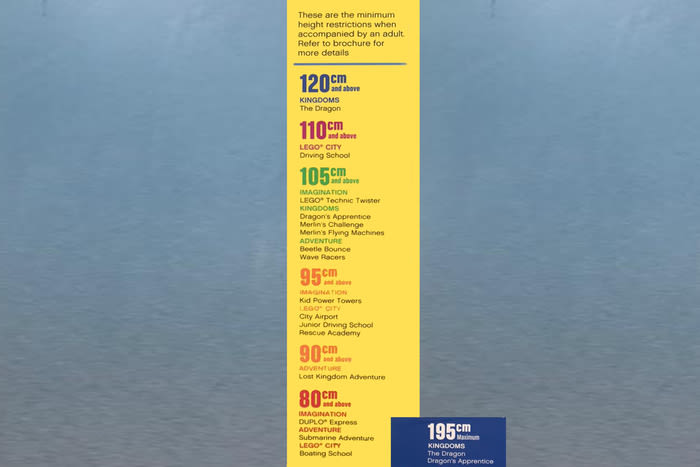 LEGOLAND® Dubai
dubai

, Explore The City
Limited time only!
Buy Now before offer expires!
35 AED cashback

Buy Now before offer expires!
Legoland Dubai - 1 Day Pass
Buy this deal now!
An ultimate theme park experience for Children & families with an access to themed adventures through interactive rides.
1 Day 2 Parks Pass
Buy this deal now!
This ticket can be use for any of the 2 parks at DPR for the selected date.(Motiongate Dubai, Legoland Dubai,Bollywood Park and Legoland Water Park)
This is a beautiful place to visit with children it was amazing. The Children had so much fun
Noureen Nabeel
Great place to go with younger kids as there are plenty of rides for them. Way better than those big theme parks in this aspect. The quality inside the rides are quite good and pretty amazing. However the location labelling could be better as it was confusing and hard to find our way in.
Yvonne Fung
Great experience in all the four parks of Dubai Parks and resorts. We took an annual pass for the family and never had an issue while entering. It is better to take an annual pass than a one time ticket as the park is too big to complete in one visit. The rides cater to all age group people. The only drawback is they don't allow snacks and some food inside the park and the restaurants inside are very expensive. Overall, a great place for family outing. Highly recommend all people to visit this park atleast once.
madiha kazi
So many activities for kids that could be experience with their parents. They have manage to prepare activities based on the child's age. This is a great place to go and spend time with the family.
Jida Hernandez (White Gloves UAE)
One of the best family day spend.. lots of activities and fun to have.. buy your ticket online to avoid waiting in queue.. very high safety measures considered for Covid-19.
Georges Khater
Well done The above was my review three years ago, however now and in a middle of a pandemic below is my review. Was at motion gate and Lego land with the family today and found it worth mentioning that the procedure they are taking is second to none. They sanitize after every guest, every touched place. They do that thoroughly and consistently. Amazing work. Keep it up.
Makram Hani
Excelent place to relaxing!
Danna Vyctoria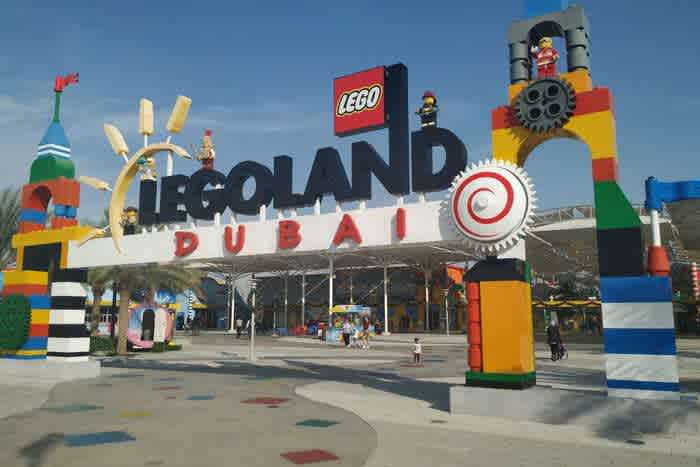 must visit place if you have children. they will have lots of fun
Sarah Nauman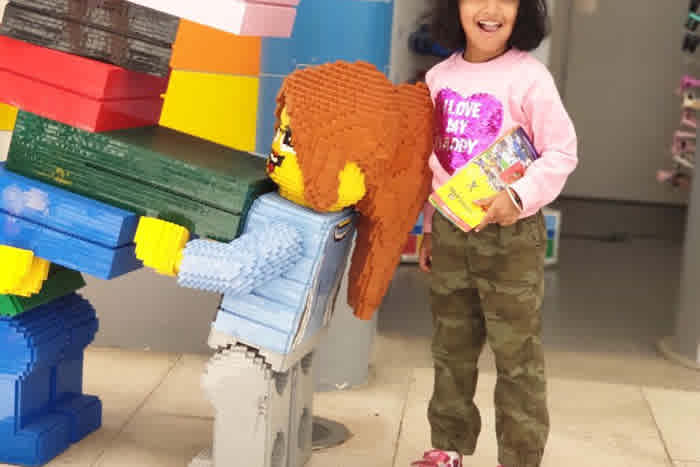 If you live in Dubai with a preschooler or if you are visiting Dubai with kids, then you cannot miss going to Legoland. We went to @legolanddubai, with my parents and our little daughter and had a blast, created memories and came back home with a hobby - Legos . I have taken my daughter to many Fab places in Dubai but I realized, that #legoland is really perfect place to have a #familyday if you have kids between 3 to 10 years old. She went in as a normal #preschooler but came out as a Lego Fan. We bought since much Lego, that wr even had to buy #legostorage 😜 We booked the tickets from the Qidz App. It is so convenient. I highly recommend it. To see my video from Legoland do follow me on my instagram - It's @Love_life_littleone.
Meghna Dixit Subramaniam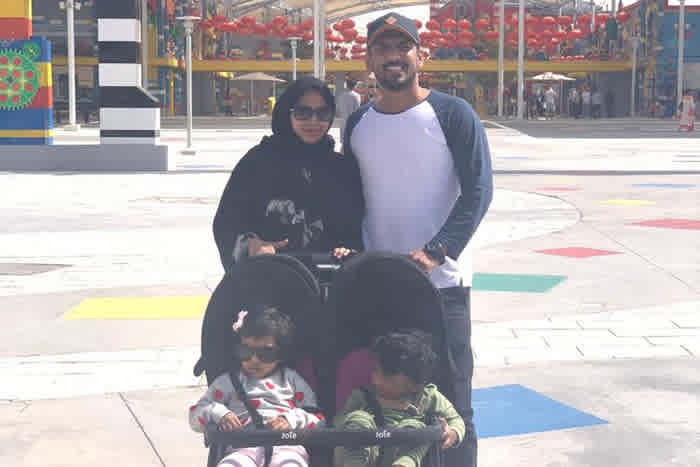 Legoland was amazing. A must visit for kids. It's better to take them in cooler weather because most of the rides and soft play area is outside. As soon as you enter Legoland there is a Miniland with miniature LEGO structures of sheikh Zayed road, metro etc. There are four different exits in miniland that leads to a separate play park: Adventure, Lego city, Kingdoms and Imagination. My kids loved the boat ride, train ride and there is a submarine ride where you can see fishes, stingray and sharks. My tip : Go early in the morning when they open at 9:00 am because the park closes at 6:00pm. There are lots of rides and you can build your own miniature car and take it racing.
Noor Nishal
My child really enjoys every minute there..... And it is a definite option for Dubai Summer heat
Alaa Homsi
I'm extremely disappointed with LEGO Land... today was my first time to go ; I went with my two sons who are 5 and 6 and my Almaot 1 year old baby; although you would think there is so much to do , they ended up going only three rides because some strangers were kind enough to go with them ; as myself isn't enough to go with both as they need an adult each and I cannot go with a baby ... I was also disappointed by the fact you need to pay 100 aed for each license ; which should be free ...the food over priced and not that nice ... overall we needed spending 1000 that if they could ride all the rides for I would have not said so ! I think safety rules are ridiculous ,, most of the rides they couldn't go on alone they go on similar things to , all the time in malls and play areas ...
Huda Alhaj
Great ambience. We went for a walk late at night and enjoyed it very much.
aloobi
It's a park of its kind. Experience amazing so much that you can never quit returning.
Samuel Gichaga
Amazing place really. You won't need to leave this place for anything. Totally worth it. Great weekend escape.
Mohammed Alghuson
This was a good experience, I feel like lego land is place everyone should go to at least once, but the rides were not that many and were mainly aimed at kids. Motion gates compared to this wins, as it offered much more rides and its adrenaline rushing unlike lego land which falls more into the chill rides than the ones that make you scream.
Mahra
This was a good experience, I feel like lego land is place everyone should go to at least once, but the rides were not that many and were mainly aimed at kids. Motion gates compared to this wins, as it offered much more rides and its adrenaline rushing unlike lego land which falls more into the chill rides than the ones that make you scream.
M
Bollywood park is good Nice place to go with family for a day out
Hozefa Saify
Wonderful place but each park entry fee is quite high
Noman Yousuf
Huge park for children and adults. Amazing rides. A must visit place if you are in Dubai.
Geetanjali Pahwa
Nice way to spend your weekend with your family or friends. Actually the parks consist of 4 parks, lovely place and it is highly recommended
Mohamed ALHARMOODi
Great way to spend a day. People n systems in place very good too....We left behind a mobile phone on their bus to Dubai mall and it was promptly returned to us at the mall itself.
Namrata Periwal
Great theme park area. Amazing area good for walking. Beautiful views. Best during winter. All theme parks are great.
Omar M
Good place to visit with family and friends. This consist of 4 parks. I recommend to get Annual Pass for these parks
Muquith Waseem
This place needs atleast 3 days to explore. Generally, it is covered in a single day. People with kids who are of age above 2 years will enjoy this place a lot. People with kids should carry strollers with them as it is a huge and vast place and one has to walk a lot. Being an Indian I have never seen such place in India. Their infrastructures, themes, rides, management, cooperation, facilities like restaurants and restrooms everywhere, cleanliness etc. were just impeccable. I couldn't get enough of this place. It was just like a dream come true. Stories of Angels, smurfs, ghosts... Everything it covered. I would really want to go here again and again whenever I go to Dubai. Loved it absolutely. I wish I could become child again.
Vini Garg