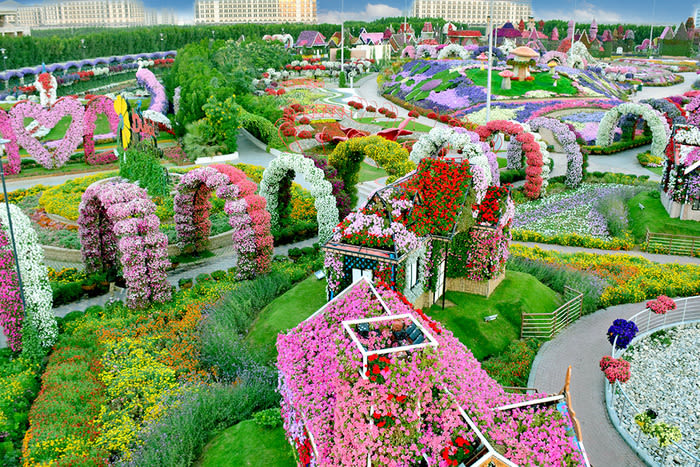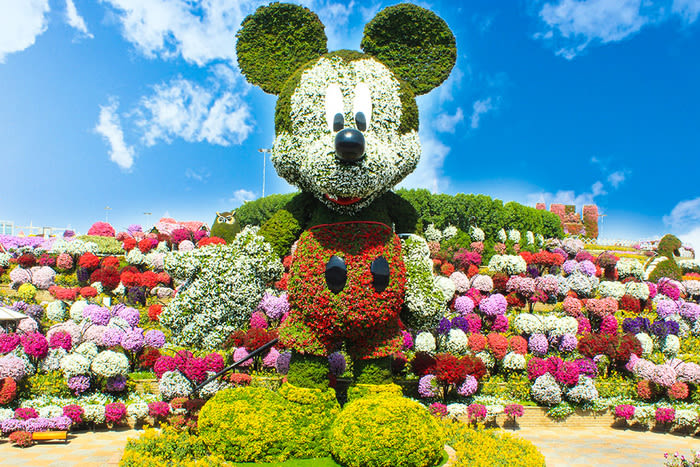 Dubai Miracle Garden
dubai

, Explore The City
Limited time only!
See impressive record breaking sites like the Emirates plane covered in flowers, Disney Avenue with Mickey Mouse & Friends and the giant Teddy Bear at Dubai Miracle Garden! Children below 3 is free to enter.
5 AED cashback

See impressive record breaking sites like the Emirates plane covered in flowers, Disney Avenue with Mickey Mouse & Friends and the giant Teddy Bear at Dubai Miracle Garden! Children below 3 is free to enter.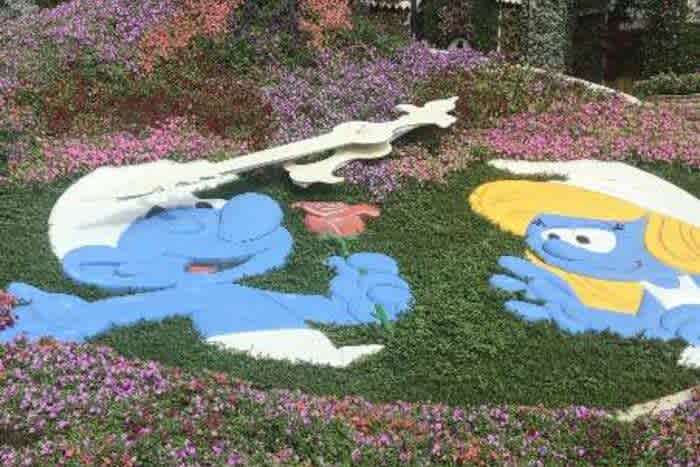 it's amazing
renukadevi ashokan
beautiful place
Houria Rahimi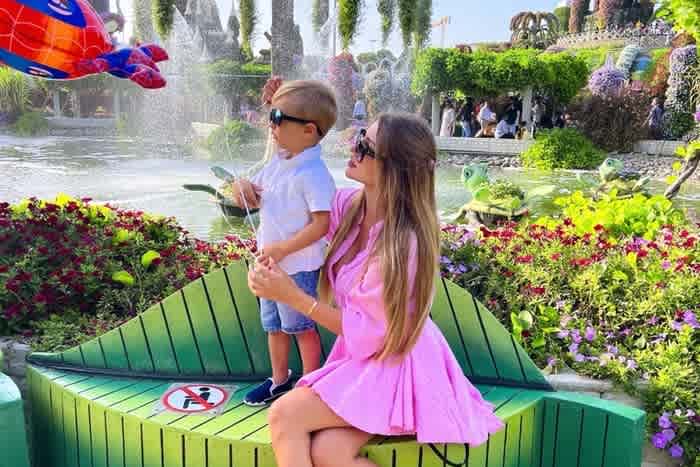 stunning place will be coming again 😍
Aneta Scerbakovaite
Review: Beautiful garden with colorful flowers. You can discover many animal shapes, flower houses and enjoy the beautiful scenery. You should bring sufficient time for taking photos as there are plenty of beautiful photo sites. Entry ticket can be purchased at the counter. Please be aware that the miracle garden is closed over summer due to the heat. You can reach this destination via taxi.
Max Herr
really good as usual
Tabishi Priya
A place where everything has been built with flowers 💐 and thus only available from November to February for the visitors. The place is very colorful as the structures are decorated with different colors of flowers. Great place for those who loves peace and calm among the lush of green. An amazing place to bring children as there are many characters from their dream world. This place is kids friendly, and can be enjoyed by all age people. Superb for those who loves to click cameras more often. Worthy to visit specially who comes to Dubai with family's
Shahid khan
A Garden in a desert city like Dubai? Oh yes for sure! The Miracle Garden is just a beautiful place. I can tell that the Inuit of work were huge to have such a fascinating place like this. This is a great place for families, couple or just singles who loves watching more than lovely flowers. I can totally recommend this place for everyone.
Mehdi M.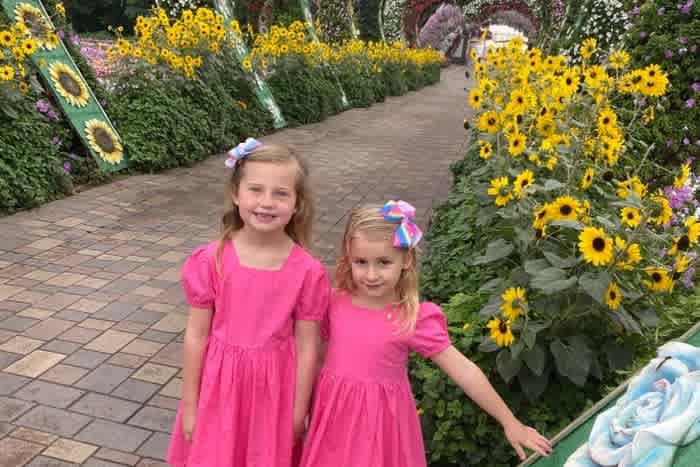 we loved the miracle garden so much 🌸
Rebecca Davis
This Garden is Magical, simply beautiful and refreshing. Every year they change the place so whenever you go it's different. So many flowers to look at and so many new new characters built out of Flowers. The garden is not so huge and and not so small and hence you can walk around and see the place at your pace. Good eating outlets at reasonable prices are available at the garden and hence you don't need to carry food or anything. Kids will enjoy a lot as a lot of carton characters are there this year. You can click so many pics at different different spots. Highly recommended. Ticket prices Adults 55.00 Child 40.00
Husain Najam
it's convenient and price is lower than official website, I like it
Чолпон Эгемберди
It's really mind blowing to see such a well maintained and continuously growing Garden in the middle of a Desert. The sheer effort is noteworthy. But more awesome is the fact that the colours and effort in covering the objects with the right coloured flower. A full sized plane is well maintained with white flowers for the major part and the logo and flag colours in the right places. That one effort simply captures the hard work of the entire Team who are part of this Garden. Shukraan for the visual treat!
Vishnu Vijay
Nice flower park. Complimentary wheelchair for those who need it, that was perfect for us as I was walking on crutches, so it made our walk easy.
Oriol Guiu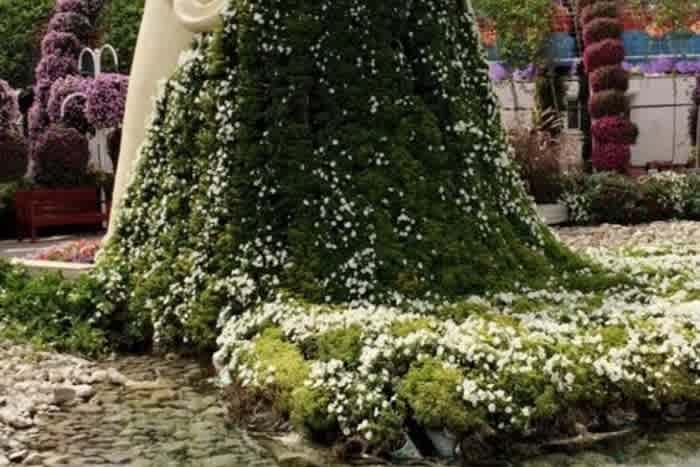 am so in love with this place specially in winter , i love how they made everything from flowers . recommended for families and visitors
Weam Fidaya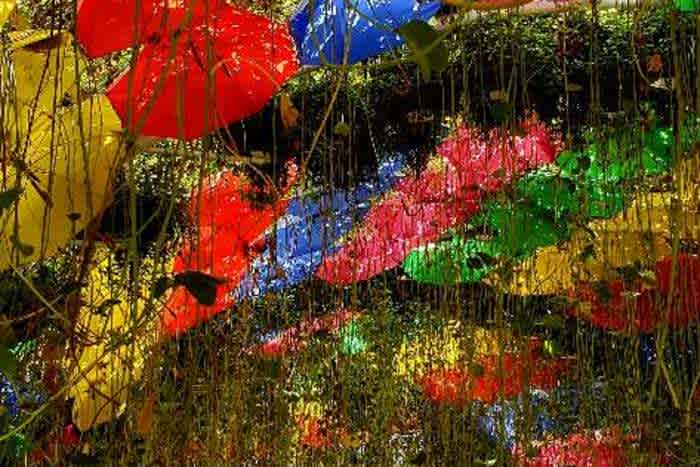 Amazing to see so many flowers.... Beautiful afternoon stroll...
Malcolm Gash
I'm so happy to see such effort placed on such recreations. Amazing walk in the afternoon and lots of pictures taken. It's really beautiful big and I would love to go there again and again.
Dania Awad
if you are flowers and plants lover you will definitely love this place! Flowers are grown beautifully with different colors and themes. Best to come over during Winter where flowers are best bloomed and not so sunny and warmth so nice to walk around. They are closed during summer for renovations. And every season they built new designs to look forward to. Location is very far from the city and accessible by car or taxi.
nithyaz cm
Worth watching. Good for taking pictures. You need to walk a lot. There are time restrictions. Do check it before going. Global village is near by. You can plan both for the same day
swapna kota
The Dubai Miracle Garden is a flower garden demonstrated very appealing and attractive. The garden was opened in February 2013. Currently the garden owns 109 million flowers to be planted in around 72000 square metres making it the worlds largest natural flower garden. It has another section opened in 2015 called Dubai Butterfly Garden, considered the world largest and indoor butterfly garden comprising of 15000 butterflies from 26 different species. Other attractions in the Miracle garden are floral clock, peacocks, plans and an aromatic garden. When i got tired of malls and skyscrapers, i usually visited Miracle Garden for relaxation. My 2015 experience.
Mustafa kamal
Prepare to walk a lot. This place is a feast for the eyes, with curious 'flower sculptures' of a Boeing, giant teddy bear, etc. not so much for the nose, but that's just because I have a thing with smelling flowers. This is a great place to spend a lovely afternoon surrounded by flowers bursting with colors. Spend a quiet afternoon by the canopies reading a book or go the mini amphitheater for some smooth live music. You can't go wrong here.
Jules Butlig
Great place to have a fun and good time in Dubai for everybody. Park open until 11pm and have nice light in evening. But as I understood Friday and Saturday are very busy days for this park. Great landscaping, different decorative zones with many flowers ideas. Plane with sign "Emirates" looks wonderful. Decorated tunnels, umbrellas on the top impressed.
Vladimir Davydov
It's amazing that you can see something like this in the middle of a desert region. A must see if you haven't been. I occasionally take my laptop to sit and work under the canopy of greenery and brightly colored umbrellas, instead of going to the office. There are a few places to grab a refreshment or a bite to eat. The selection may not mesh with every palate, but if you have a sweet tooth you will find a number of options. Some of the flower installations will blow your mind, others are simply beautiful to look at. A place for the whole family. It's not as big as I first thought, and took under 2 hours to walk the gardens. There are usually people walking around selling hats and umbrellas.
Elle Bell
This is a great attraction. For a reasonable price, there is beauty in the exhibits. The flowers are well done. A few hours is a good amount of time to walk through here. You have to appreciate flower art to appreciate this, otherwise you will get bored in the sea of flowers. There are good bathroom facilities. The food stations offer good variety.
Mihir Meghani
Dubai Miracle Garden is just - Ooh La La! Never seen so many lovely flowers, colorful, clean and green place ever in my life. It really a miracle garden and I wonder how can they make it so beautiful and re-presentable and attracts people like us as honey bees :) Once in a life time experience. At one point in the garden, from an elevated podium, your eyes will pop and jaws will drop! You should have lot of time to spend and click as much as pictures as possible with your family and you have a chance to have a memorable album for sure. Unimaginably beautiful. A must visit place in Dubai during Winters.
Abhijeet Gangawane