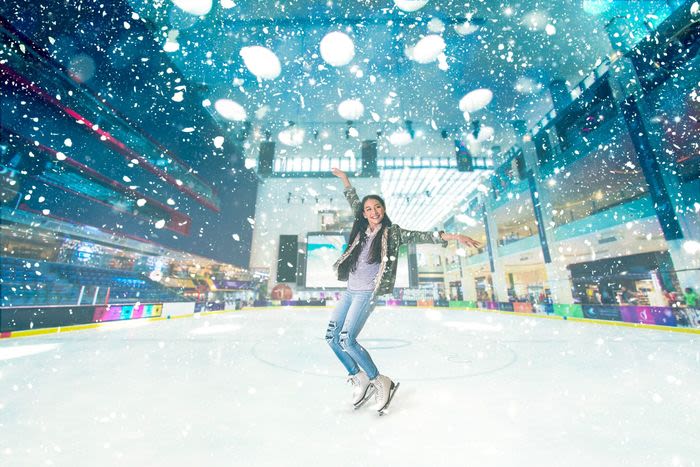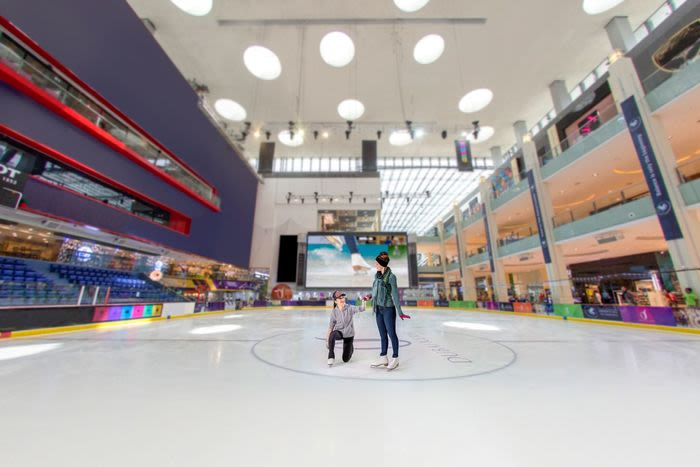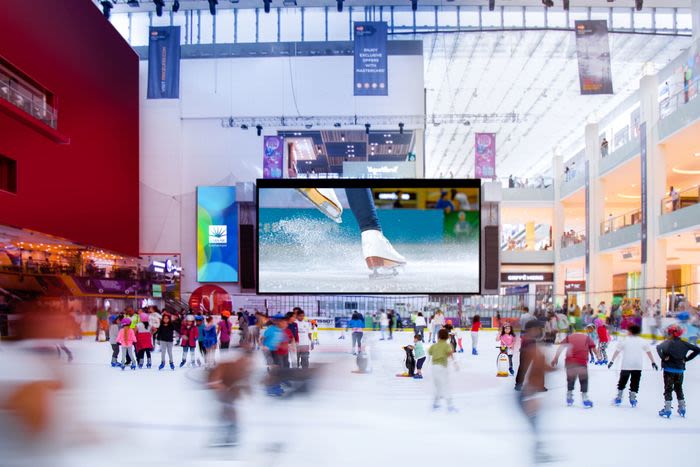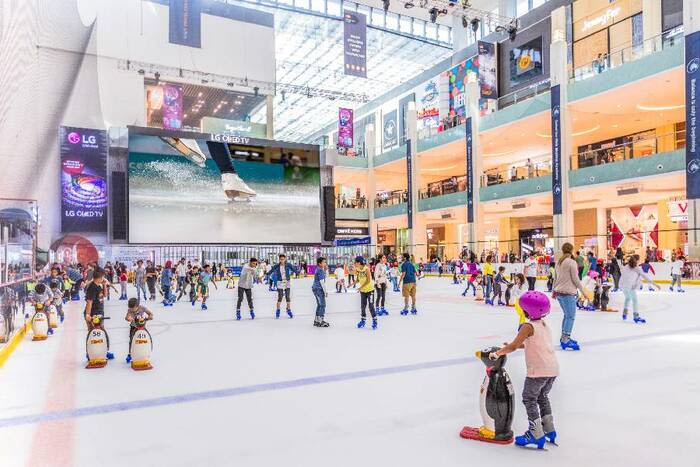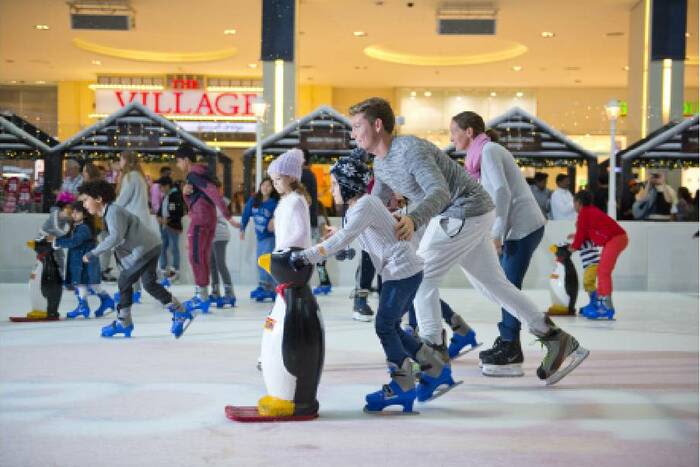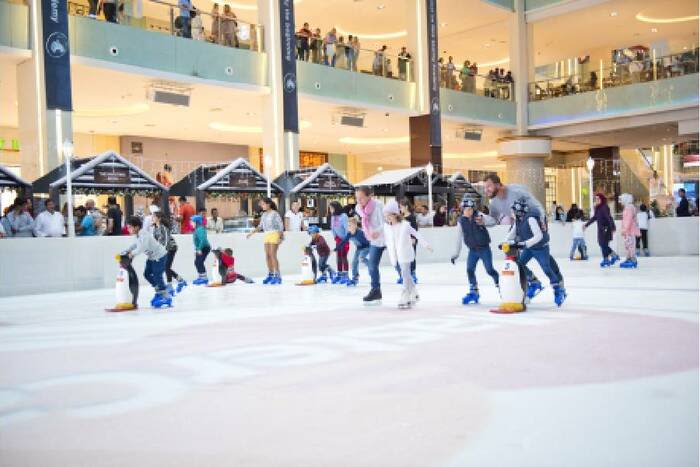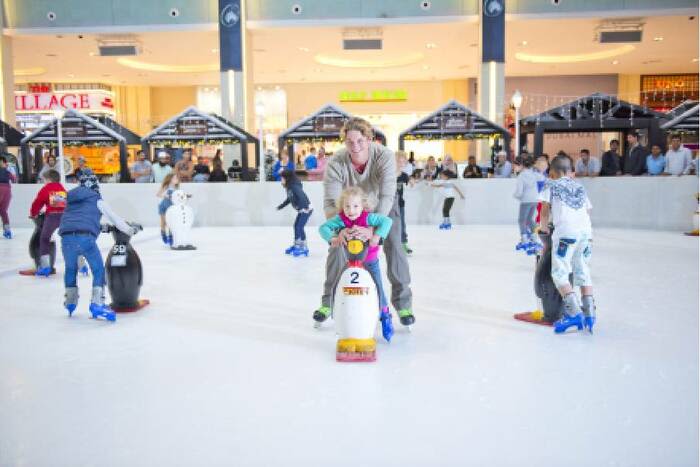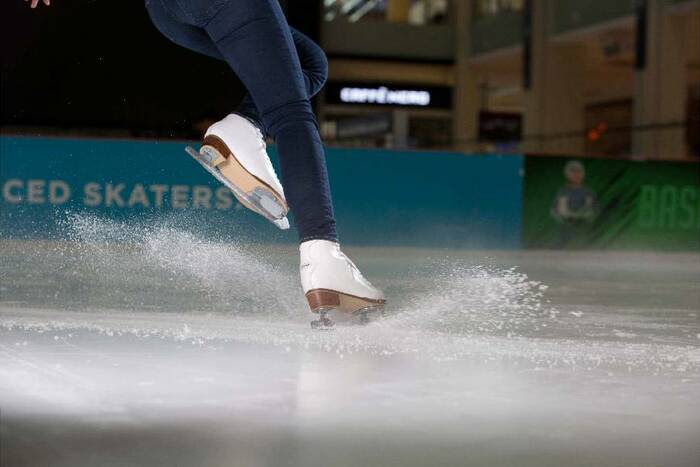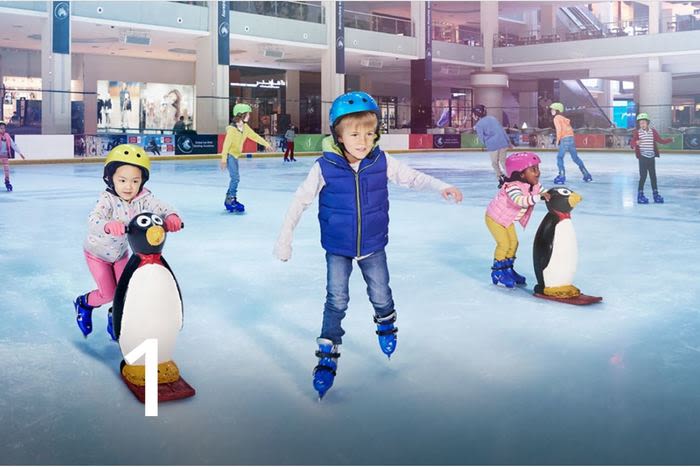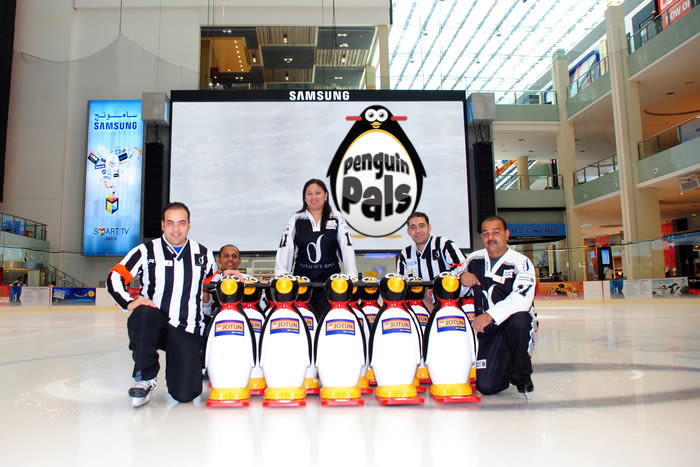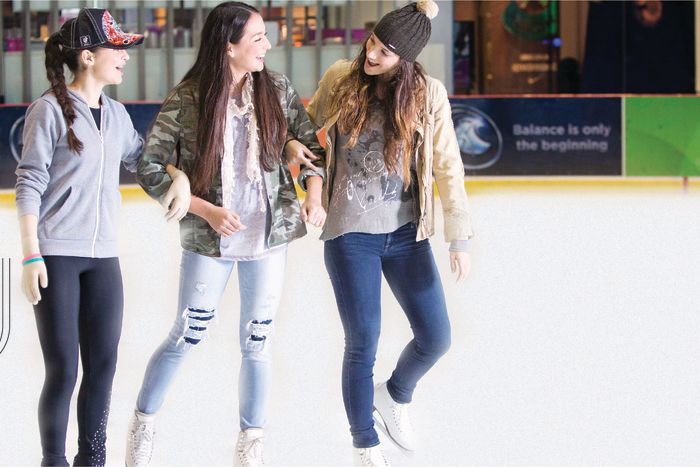 Limited Offer: Dubai Ice Rink
dubai

, Explore The City
Limited time only!
Have a memorable & fun experience ice skating at Dubai Ice Rink! Offer valid daily (weekdays & weekends) except public holidays.

Have a memorable & fun experience ice skating at Dubai Ice Rink! Offer valid daily (weekdays & weekends) except public holidays.
Skating Session for One
Buy this deal now!
Ticket valid for 1 person, from 4 years old and above, for 1.5-hour skating session only.
Skating Session for Two
Buy this deal now!
Ticket valid for 2 people, from 4 years old and above, for 1.5-hour skating session only.
The place is so big and joyous. It is the first time I have tried ice skating and I really enjoyed it. The area is so big but well maintained. I would definitely go again! ⛸❤
Deborah Garcia
Big and well maintain arena. Suitable for children or ever full adult. Experience ice skating inside a mall. For beginners, they also provided with an assistant which is quite good and practical. Just prevent the first timer from keep falling down. Recommended to use this assistant buddy or Penguin before we start cruising in ease. All the facilities is well maintain. The staff also willing to help and guide you with all their concern.
Hafiz Hussin
Awesome place. Did it for the first time with my siblings and we absolutely loved it. Even my little sister was very happy with the experience and she even made friends there. Moreover, it was such a happening place that I met Spider-Man shooting over there. ❤️❤️ definitely a great experience and would go there again. Perfect way to blow of steam 💡
Sam
It's a bit pricey but there are discounts for various cards or off peak times. It was not crowded at all for a Tuesday morning public skate. The ice surface was ok condition and the rental skates I got were surprisingly decent sharpness. The rental skates are figure skates by default but if you ask they have hockey style skates too (at the regular price not just the premium skates). There were some figure skaters practicing which also made it more fun.
Christopher Whitt
Awesome place to learn skating or just to go there and struggle while watching other amazing skaters. They have different prices for different timings. You can hire pretty much all safety gear there but everything costs extra except skates. Remember to carry thick socks so you dont wanna cut yourself or get blisters. And last but not least, happy falling!
Vivek Sivagnanam
Dubai Ice Rink is one of the key leisure attractions at The Dubai Mall, the world's largest shopping and entertainment destination. Located on the ground floor of the mall next to The Souk, the Olympic-size Dubai Ice Rink has become a social hotspot, appealing to the entire spectrum of the society, both to young and old alike. Dubai Ice Rink has enhanced its range of facilities to define its credentials as the must-visit leisure destination in the city. This popular attraction at The Dubai Mall has established it as a vibrant party- and dance-floor and a lively venue for youthful events. Assuring unlimited fun for skating enthusiasts and for visitors, Dubai Ice Rink is a venue of choice for fun events and get-togethers. It also offers several unmatched features for youth including the recently introduced Dubai Ice Rink Skating Academy (DIRSA).
Rasool Khan
Great experience. Check discounts and vouchers online and ensure dates you can use them.
Fiona Cameron
One of the best ice rinks in Dubai. They have trainers so you can skate for fun. & If u are a professional you can also skate . Awesome ice rink definitely recommend it.
Krishna Desai
Visiting Dubai mall ? Do not forget to spend time in the Ice Rink Ice skating at its best with a wide space to experience, even if you are new to skating. Indulge in skating with children's and adults all enjoying like kids Great experience for everyone fun filled entertainment
Rajesh Manickam
Good and funny but price is very high and expencive
Rafah Sadi
The ice rink itself is very big and nice, the ice is good and the price is reasonable. It gets crowded easily though which makes it hard and annoying to skate as lots of skaters would get in your way. It's great that freestyle sessions and different types of sessions are available though, because you get to pick what fits your needs best. and it's a good place for figure skaters to train in with their coaches, the staff are helpful and nice also.
pastel Kitten
Lovely place to have some fun and sports. It's more than 1 hour set what is really enough to begin ride normally or feel yourself pretty tired if you are good in skating
Galyna Voronenko
Located in Dubai mall, ice surface take Olympics dimension, but sometimes is shorted becouse of some other activities. Well organized, works 365 days in year. Prices are high and sometimes is really impossible to skate becouse of too many people. For recreation only.
Boban M
One of the best of its kind. Located at the centre of dubai. Worth doing at least once in a life time...njoi with family
muneer c
Nice to have a big ring in a mall but very crowded. They need to make another one somewhere else.
Edward Elkhoury
Plenty of sessions available for all ages. Disco nights are fun. They accept entertainer for BOGO offers so that's quite a deal to pay just half the price. Quite a family activity and they gave support penguins for beginner skaters
Aman Ali
Staff need to be more attentive for kids. 4 out of 5 stars..
Pinio Nainggolan
Well there is a first time for everything . Very large ice rink , and very well run . I would highly reccomend .
Malachy Mulhall
The skating rink is huge. Check is 70 dirhams for 2 hours of skating, which is quite reasonable. There are seats for families to sit, and there lots of good skaters. Also, there are hockey games in morning and night, where you can enjoy seeing the match.
Nabeel Hussain
Well designed, and a nice vibe. Lacks enough training staff
Ismail M
Sometimes unique in the middle of the desert. At morning time u can see hockey games.
Alia Ciornaia
Nice to visit dubai mall.... Its amazing
Naresh Reddy
It's funny for me, seeing ice rink in the middle of desert. However, you just realise that everything is possible in the UAE. Who knows, maybe in couple of years there will be ice hockey match between my country and the UAE
Martin Vácha
The kids and I loved it. Can get very busy.
LisaMarie
Lovely place , clean toilets .only i had to back.to the cashier more than three times , as i was informed or reminded that i need to purchase helmts,locker and pengiun for my 7 years old child .. other than that .. lovely place and the professional skaters inside the rink are so alert and helpful .if anyone falls they will assist directly
May Khalied
We sat at a restaurant off the food court at Dubai Mall and spotted a bench by the balcony. To our surprise there u see an ice skating ring. Those not versed in ice skating have the option of a penguin-walker, a very cute but effectuve toy-walker. A double pleasure combo not found anywhere else but Dubai.
bilo Z
Well managed ice rink at the ground floor of Dubai Mall. Amazing experience for people who love this activity. It was wonderful to watch people playing from the second floor of the mall.
Rajesh Sood
Perfect place to come with friends and loved ones! The ice is in good shape and they clean it every sesson. The boots are well maintained and everything ios organized. The music is hip and makes you wanna shake hehe! My friends and I always enjoy it when we come here!
tala azzam
Very nice place. It's amazing what human beings can achieve when they apply themselves. An ice rink in the middle of a desert is one of the beautiful things in Dubai. Same goes for ski Dubai.
Bilal Ahmad Rafique