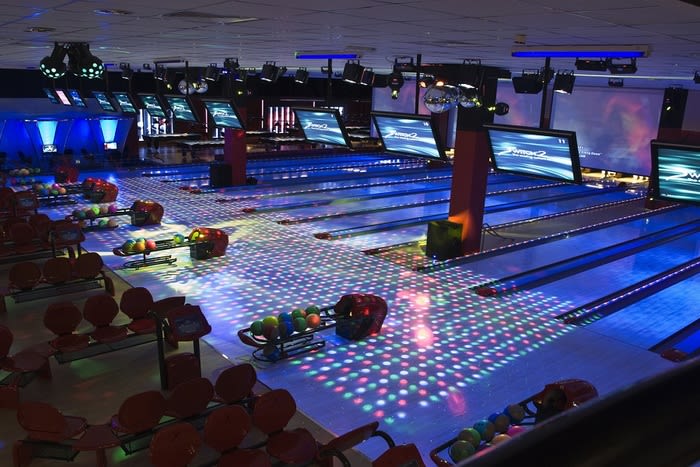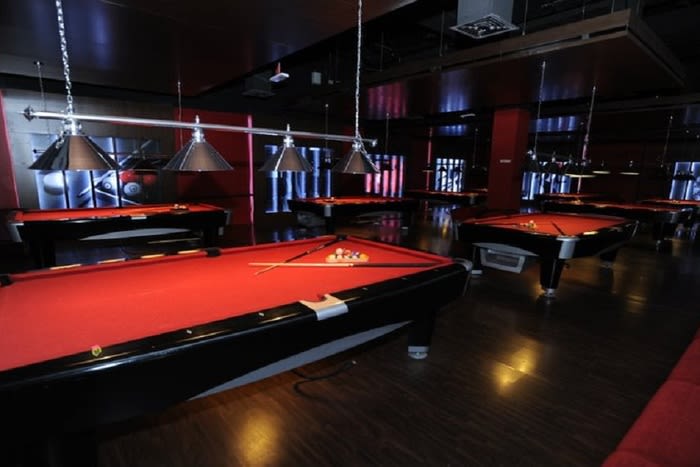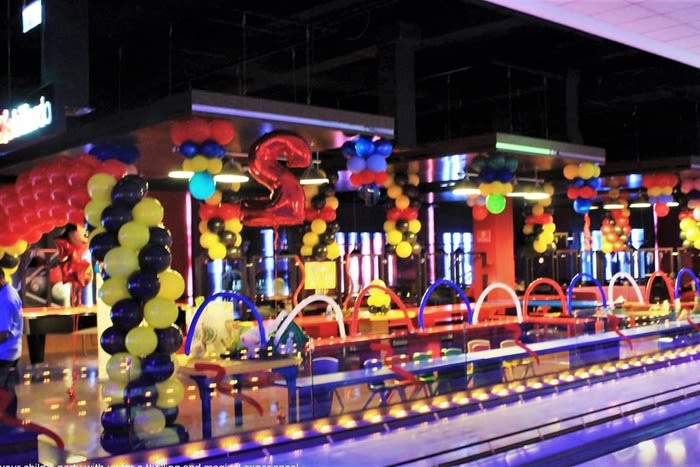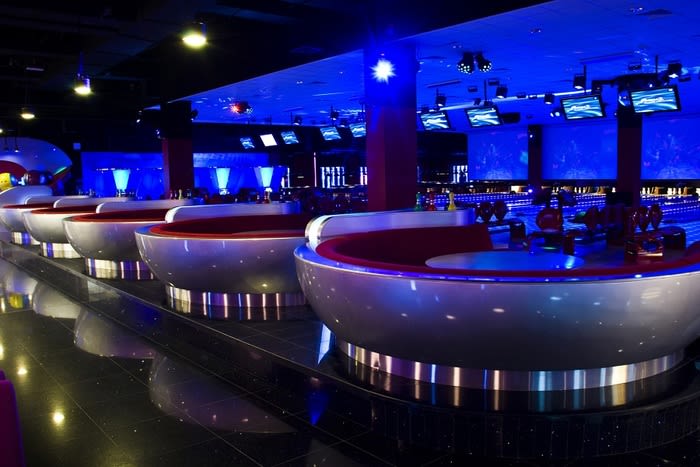 Switch Bowling, Billiard & Karaoke Fun
dubai

, Explore The City
Limited time only!
Enjoy Bowling, Billiard & Karaoke at the one-stop family destination - Switch Bowling Dubai!
5 AED cashback

Enjoy Bowling, Billiard & Karaoke at the one-stop family destination - Switch Bowling Dubai!
It's a good reasonable place for an amateur session of bowling. This is not the place to be if you are expecting a proper competitive (no fun) bowling match. This is a good place to come up with your family and kids on off days. Having entertainer app is a + Any place which is on entertainer gets an extra * from myside.
Abdullah Bikiya
I just love this place . Bowling experience was really good. Nice bowl set and nice platform And I just love the sound of the ball breaking. Staff is also supportive and also they have billiards but I believe that is little costlier. Please visit and its good place to hangout with family and friends
shubham jain
I don't think I'll visit this place again. The staff is very smart in the game called how to full people…You pay 70aed and you believe that you play 2 games 35 per game. In reality as per their terms which of course nobody bothered to explain it is 35 per person. So if you're are 2 means you can play only 1 game. This place is disappointing with their conditions and price.
Nikolay Biryukov
Great place if you bowl couple times a year or would like to throw a birthday party in a bowling alley. The lanes however are terrible if you like to practice or play seriously. The lanes are extremely dry and I don't think there was a conceivable oil pattern.
Farvez Afridi Faizur Rahman
I had a great time at switch bowl, Great ambience and vibes. Fun night out 🤩
Priti Goundar
Went with office colleagues, amazing place for bowling, food and koraoke. Enjoyed
Mohamed Habeeb
Visited this place on a monday night and it was quite packed! A very good variety of food which caters to both kids and adults. They also have the option to eat near the bowling alley. Aside from bowling, they offer billiards, shi sha and karaoke too! I definitely recommend this for people who usually go out in groups. Ohhh and the best part of that night was the chocolate fondant!!!!!
tanuja raghani
Best place for a nice dinner with some activities! Totally recommend this place for groups and kids too!
Zakir Hossain
Took the kids bowling after school with some friends. We went around 5'ish so it wasn't too busy so no waiting around to bowl. Before we started our game of bowling we placed our order for food so it would be ready for when our game finished. What I particularly liked about the bowling was that there was staff around to help so if your pins got stuck he'd radio the front desk to resolve the issue. Saves the children from running up and asking themselves. So food wise, true to form, our eyes were bigger than our bellies, I ended up ordering too much food and the portion sizes do not disappoint. Very good value for money. Staff were excellent in every way and didn't look put out in the least especially when I changed my order about three times! The music was a bit on the loud side, but I'm sure they'll turn it a notch or two down if you request. Definitely a great outing out with family and friends. They even have a karaoke room upstairs which I'd like to try out next time. Thumbs up from me and the kids.
Sameena Mirza
Last night I caught up with friends to take the kids bowling and grab a bite to eat. We went to Switch Bowling at Ibn Battuta Mall and ate in their restaurant Alpys. While the kids were having a great time bowling, I noticed that there was a party room for hire on birthdays. In addition there were billiards and also karaoke rooms available, along with a terrace area for shisha. We ordered our meals, opting for spicy chicken wings, mozzarella sticks and mixed fries to start with. The chicken wings were my favourite. Not overly spicy so the kids could enjoy them too, but with a great tasting flavour. My kids ordered their main meals from the kids menu, and one ravished the chicken burger in no time at all while the other managed to get through half his margarita pizza as it was larger than expected. I ordered chicken fajitas and found the portion huge! It could easily have fed more that one. The portion sizes of desserts were also very generous, we ordered a brownie with ice cream; crispy apple delight which was similar to an apple crumble and Oreos and pralines. The brownie was soft and sweet, I felt the apple dessert could have done with a bit more crumble topping, but the Oreo dessert won my heart (and was a winner with both kids!) The combination of Oreos and creamy ice cream was delicious. We had a great evening, my only gripe if you could call it that, is that the portion sizes were too big(!) It would be a good idea for it to be noted on the menu that most dishes could easily feed more than one person. For the price, it certainly was worth it...and it's a given that I'll be ordering the Oreo dessert again next time :-)
Tanya Rattan
Cozy place to celebrate kids b day party. Very good options for party food.
Puneesh Keswani
Cozy place to celebrate kids b day party. Very good options for party food.
A Google User