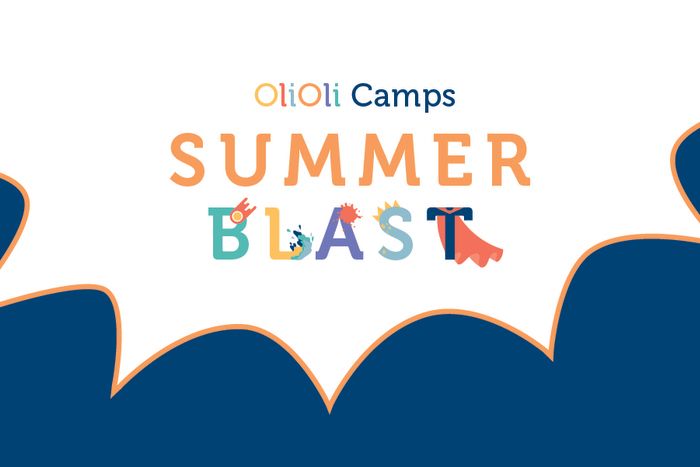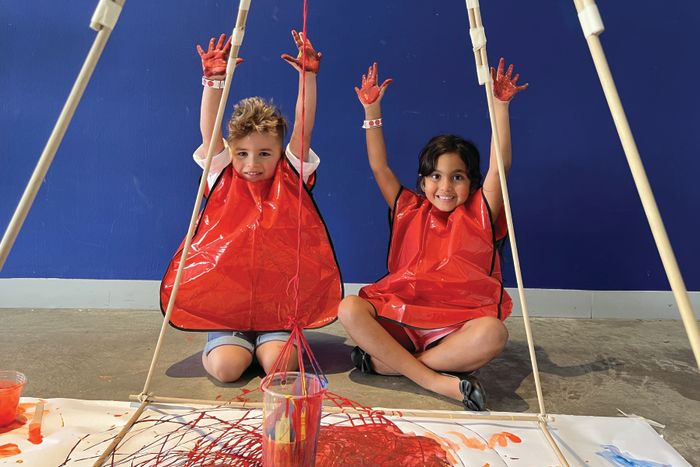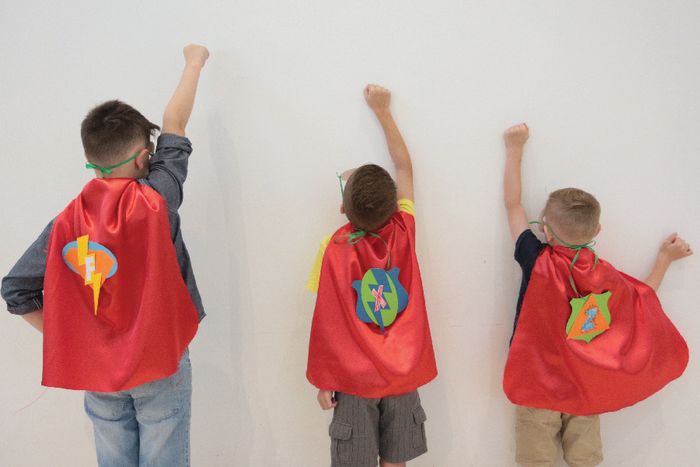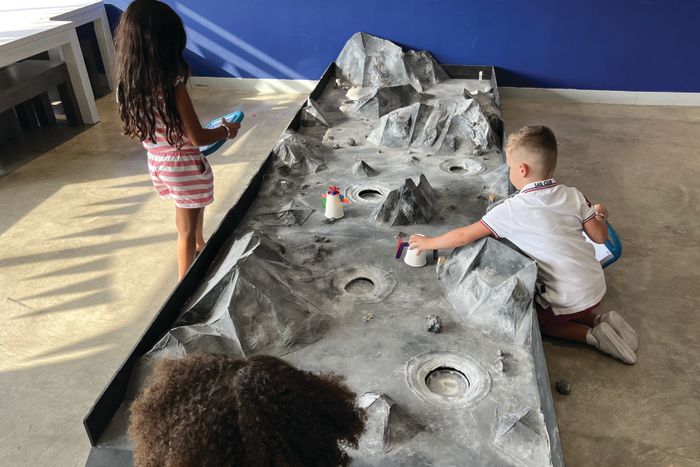 OliOli's Incredi-Blast Summer Camps
dubai

, Explore The City
This place is a gem. I brought my 23 month old daughter and she had an amazing time. The different areas are very well thought out and provide a different fun and learning experience. I was not expecting my daughter to be able to be involved in too many activities, but was pleasantly surprised. The water and dark areas were the best, but it was very difficult to choose between the 7 areas available. Entry is for 2 hours and time will fly as you see your children play and have fun. Definitely recommend a visit if you have kids. There is something for many ages.
Anant Jain
A truly remarkable place. It's not just play, they learn as well. We as parents cannot just sit around, we get tempted to play with them as well. The staff help you out at every step so you are never lost. I would 100% recommend taking your kids there, it's truly worth it.
Nidha Jamal
Loved it took my girls ages 1.5 years to 6 years old and all three had a blast! A fun place to go with the whole family! Fun time guaranteed and highly recommended! Don't forget your socks even though they have really cute ones if you do forget yours!
Jeromine Le bret
A fantastic place - a quick family favourite for us. Wonderful staff, regularly updated galleries to keep the kids engaged and fascinated, and a lovely little cafe too. The galleries spark wonderful learning conversations with my children. Ticks all the boxes and we visit regularly. Highly recommended!
Chandini Mallick
We are regular visitors to this wonderful children's museum- it is our favourite edutainment venue in Dubai. With hands on learning through play, OliOli brings to life so many STEAM concepts and experiences while the kids think they are just having fun! The staff are always very encouraging and knowledgeable and able to get children involved. My kids each have their favourite galleries (Lego gallery for my son and water gallery for my daughter!) but we also especially like the special programs and limited time exhibitions that allow us to learn something new every time. The Moon and Mars experiences have been amazing!! I have also been reassured in the safety protocols put in place to address pandemic safety and it is one of the few venues I currently feel comfortable taking my children to. Highly recommended!
Harkee Wilson
A great place to take the kids. Nice to have an indoor option that is not just another play area with a germ infested ball pit. Great activities that are fun and educational at the same time. Definitely bringing my daughter back as she really enjoyed it along with all the other kids there. Highly recommended.
Saeed Al Saeed
Nice place for kids. Not too many options for below 3 years apart from the water, car wash section. The huge bouncy net looks fancy and all but a simple trampoline does a better job. This is not for under children under 3 years.
Abhilash VJ
Great space for kids to learn through exploring. A variety of zones to stimulate learning in different concepts. Works for almost all age groups. Loved the attentive and knowledgeable staff. Well priced as well.
Amin Ghazi
Visited this place today with my 2.5 yr old daughter. Such an interactive fun way of playing and learning! She really enjoyed it, all the staff are so nice and great at their jobs. All the different museums are so much fun in their own way. I definetly recommend it for a fun couple of hours!
emma kieran
Finally! There actually exists a place in Dubai where my child can play as well as learn. We went there over the weekend just my daughter and I and had such a great time. We experimented with cars, to digital underwater sea life to aerodynamics with the paper blower. The people there are helpful, kind, friendly and full of information to maximize our experience. I look forward to the next time we are there again. A big shout out to Dani for being an awesome host.
Nicky Ramchandani
VERY recommended place for kids. The one who build this place for kids is very smart and creative and I am sure that he loves what he is doing. Kids will LOVE this place. They will easily spend 3 to 4 hours or maybe more of full joy there. The staff is very kind and helpful. Take your kids there, it is a very nice place. There is also a cafe which is selling nice food for both kids and adults.
Khalid Al Samahi
A fantastic edutainment facility for children! Pictures will not do justice to how amazing it truly is! Keep up the amazing work OliOli! Best wishes to the entire hard working and friendly team :)
Feleo Furtado
This is such a fun place to be. My kids had so much fun that they wanted to immediately come back the following day. It's fun, educational and truly entertaining!
Sheryl Enduma Maxwell
Went to OliOli with my 15-month toddler. He can now walk fairly well and enjoyed some rooms and activities very much. Of course there are many things he could not do but the 2-hour session was perfect for him considering what he could actually do. We went at around 10am on a Thursday and it was almost empty so my baby could roam around without anyone bumping into him. He loved the dark room with the big soft balls he could roll around. Make sure you ask the staff present to bring them if they're not here when you come with a toddler and insist if they refuse as babies really have fun with them -at first the person refused to bring them as there were school field trips on that day but when other moms asked they brought them. My baby also enjoyed the toddler corner and the coloring, and had much fun looking at older kids building cars and sliding them down the ramp, and experimenting with the wind. He was exhausted after that but was super happy the whole time there. The staff was very friendly and always ready to show him different things. A very good experience that I highly recommend. One more thing I particularly enjoyed is the natural light streaming from the large windows in all the rooms -except for the dark room obviously.
Mathilde Serhan
We visited OliOli on a long haul stopover through Dubai. It was amazing, have not been to anywhere like it before. So much fun and our two year old son loved it. Highly recommend visiting it
Lewis Heywood
Fantastic place for kids, focused on right-brain creative, interactive development. My 2.5 year old daughter enjoyed every minute. Clean modern environment and very attentive staff. Congrats, keep it up!
Dina Dajani
A really great place for kids to enjoy while learning. What really impressed me were the setups where a child has to overcome failures in thier creations and reap the fruits of success once they have overcome these challenges. The future park allows children to create an artwork and see it come alive on a huge interactive screen. The Hydraulic park allows them to understand sound energy and sound waves in a fun way.
Vinmay Korday
fun and interesting experience for the kids. lots of different rooms with ddifferent activities. the best part are the aides.. people circling around taking time to help the kids with the activities.
Marina Rizzi
A brilliant experience for kids n grown ups.. Very engaging.. Recommended to go n spend at least 3hrs.. Non stop fun.. Not enough pics to do justice
Adela Lewis
I am tourist from southern Ontario Canada….OliOli is an incredible indoor play space. I am thrilled…! .. If you want your children to learn through play, to use their imagination and their creativity without being completely over stimulated then you will absolutely love this place. The whole family can get busy in the creative lab, as they tinker and toil together to build something amazing, or watch their creations come to life in future park, where they can create some 3D models. This place is really cool! Don't miss OliOli in Dubai!
Drdinesh Nihalani
Wow, just wow! This place has been well thought out, many interactive activities for both children and adults. I took my 8 year old son and his friend and we all loved it. So much variety, we originally paid for 2 hours but ended up staying a third hour as there was so much to explore.
Stephanie Price-Whittle
Wow! Just wow... amazing place, All activities are tailored perfectly... we spent 3 hours of absolute fun... the staff are super nice and very welcoming.... Highly recommended....
Hani Adnan
Great fun for kids (and accompanying adults) with interactive play area rooms. Word of advice is bring the kids with socks as they will need to take those shoes off in certain areas and require socks to be worn. There is a water room play area which is suggested to keep for last as your kids might get wet. Second is a knitted hanging maze type where kids will be able to climb and go through various openings to reach the center (great place to burn energy). There is also a room where you can build LEGO cars and have them go down ramps and trough hoops. The room with wooden sticks is tailored for older children and a bit tougher for the young ones as you have to build using rubber bands and sticks. There is then the "futuristic room" where they can color cars or fish and see their creations on the big screen going around. There is also an area where they can chase around big balls that change colors which is nice too. The last room is tailored for younger kids which has a pay house and artificial garden for more tactile learning.
S. A.
It is unlike any other concept you see in Dubai. We liked the idea of combining interactive mind stimulating activities and fun. My daughter in particular liked the the 'air movement' area. The staff is helpful but not on your face all the time. It is worth going.
Farhan Zaidi