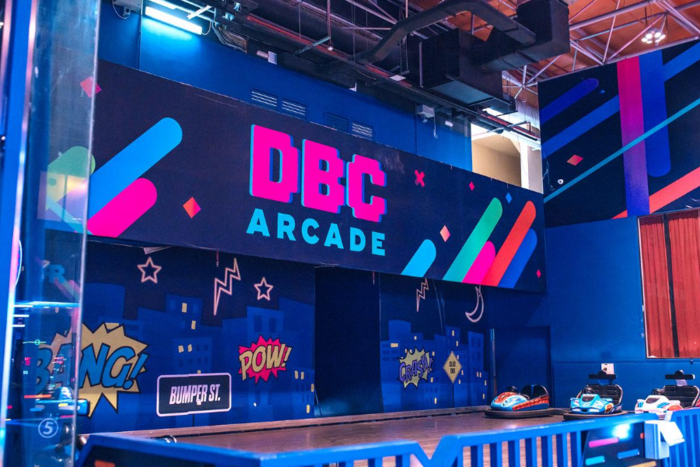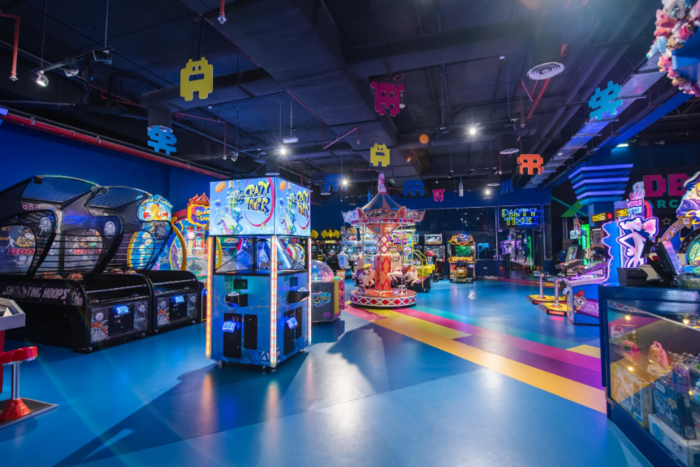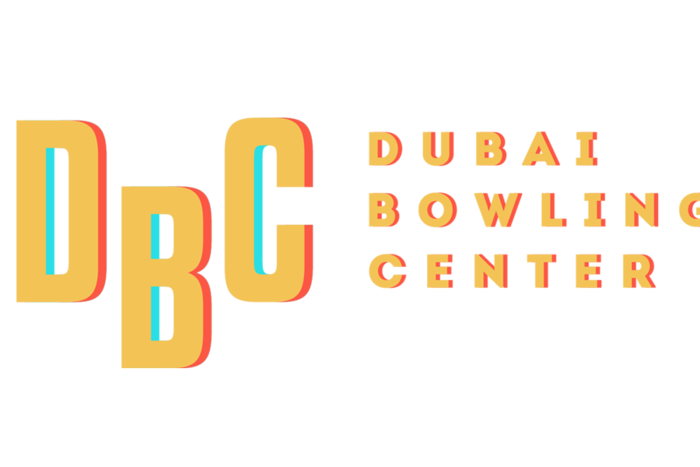 Arcade Video Games at DBC
dubai

, Explore The City
Limited time only!
Save up to 20% on your next family outing with video games & bowling fun at Dubai Bowling Center! For more information, please call +971 52 772 9226.
5 AED cashback

Save up to 20% on your next family outing with video games & bowling fun at Dubai Bowling Center! For more information, please call +971 52 772 9226.
1hr Arcade Video Games + 1 Game of Bowling - Weekday
Buy this deal now!
Price per person, suitable for children aged 5+ yrs old. Offer valid on weekdays from Sunday - Thursday, 10am - 12am.
1hr Arcade Video Games + 1 Game of Bowling - Weekend
Buy this deal now!
Price per person, suitable for children aged 5+ yrs old. Offer valid on weekends from Friday - Saturday, 10 am - 12 am.
1hr Arcade Video Games with Choice of Any Kids Meal
Buy this deal now!
Price per person, suitable for children aged 5+ yrs old. Offer valid all week from Sunday - Saturday, 10am - 12am.
Experience was fine. The prices are too high and not really worth the experience. Staff is welcoming and friendly. Overall 3 stars
alston
Really run down and shabby place with aged furniture. Nothing is modern. Not what you typically expect to see in Dubai. I bought my two young kids here. The food was yet another regret so tasteless and no seasoning. I left my samosas on the tray on rhe table for 2 minutes to go and get my kids when i came back they had magically disappeared. To my amazement I found out The staff had thrown them in the bin!! Without even bothering to ask and the fact they are able to so easily waste food like that is seriously concerning. Don't understand how these peoples low paid brains work. They didnt offer no refund. Certainly wont be returning to this dump!
Kimmy Babe
Cool spot that's open late. Didn't realize we were bowling in the VIP section. Very accommodating. Provided me with shoes & socks (I was wearing heels). There's also billiards & ping pong available. On weekends it's a little packed, so call ahead of time. The staff is friendly. They sanitize each table before the guests come. Liked this place, came back here twice in two days!
Daria Zlobinskaya
Basement parking. Cater for kids with the slider rack making it easy for kids to play. And the staff are so helpful and friendly. Very cheap price too.
Naeem Mulla
It is a fun place to be with friends
uday abraham
A lot of fun. But book ahead as they tend to be always busy. On weekdays it is much more affordable. On weekends the price is higher. There is underground onsite parking as well. There are road works outside but the place is still open. They also have upstairs games such as table tennis and other arcade games. Very cool place to hang out.
Habiba Qass
Awesome place to chill with friends. Be it bowling or trying your hand at the arcade games. Loads of fun. Should have more economical food options.
Renni Robinson Panicker
Very nice place to relax your mind. Very good bowling players you can find. Suitable for both families and singles.
Mohamed Samy
A nice place where you will had a lot of fun. It is not for bowling only but also billiards, ping pong and restaurant there for a quick meals during playing. The place do have a suitable parking and it is easily reachable place.
ahmed sadek
It's got decent food, a trampoline area, arcade, and of course, bowling lanes. Most of the balls are chipped (as you would expect many alleys do, if you don't want the chips, you can always buy one of their affordable balls) most of the lanes are pretty decent but there are some pins that are also chipped (doesn't affect the game much cause they are so rare, but if you were unlucky to find one of those pins on your lanes, there's no problem, it will only affect maybe 1 out of 50 setups cause it cant grip the head of the pin properly).. but aside all this, the 5 star is there solely for the experience.. It is a nice place.. the people are warm, friendly and helpful.. it has that old school bowling alley mixed with a bit of newer tech.. a nice place to hangout and bowl..
Michael Gabriel Rios
The atmosphere is good and fun. Especially when with your loved ones. ❤️😍
Sanobar Abbas Khurasani
5 stars. I took two stars away for the following 2 points: -some games don't work. Need maintenance. -during Ramadan there is an offer advertised for 50 dirhams. You can play as much as you want from 12 am to 6 pm. BUT once we paid for this package we tried many games and you have to pay extra on top. Customer service and cashiers failed to inform us that many games are not playable with the Ramadan offer. When we complained they justified them selves by saying that there are many free games to play anyways. Horrible :) Conclusion: Staff tricks customers in buying things and doesn't apologize. Some games don't work. Fun is 5 out of 5. I would have given 5 stars if they'd fix these issues. That's why the 3 stars. I still recommend this place however beware these points mentioned above.
WishCasting
Had a great time here with friends. The bowling lanes are great. Arcade is alright. They also have a basketball trampoline game and gaming consoles available as well. Loads of fun!
Swabri Abdulgani
After the renovation they have improved the bowling center very nicely. The lanes are well separated and the area to sit and wait your turn are now couches. There's also a lot of parking space in the basement level.
Rashid Bin Hendi
I really enjoyed an evening of bowling here. There is lots of underground parking and the staff were very helpful. 50aed for 2 people per game, comfy clean shoes and a good selection of colourful bowling balls. Lots of fun!
Mark Griffin
Recently renovated!! Got quite a lot of bowling lanes.. need to book in advance especially during peak hours and weekends.. underground free parking available.. seperate section for arcade games and trampoline park.. kids will love it. Overall very good experience. Pricing is good too and do check for Groupon online dicounted coupons.
Danjid TK
I went with the kids and their cousins at 10 pm but I wasn't sure if it's still open. How naieve.....it was actually fully booked and the waiting time is more than 90 minutes for any lane to b free🙄 Luckily there were nice kids play area ....not so big....but with interesting rides which my kids enjoyed so much. The place has billiards and table tennis .....but also were fully booked
Ahmed Youssef
Food was not good but arena is good i like bowling table tennis it's fun
Tahir Ashraf
Recently revamped. Looks awesome. May be jammed at times. Cal and check before you go.
Shyam Vipin
°Biggest bowling place in Dubai. °It is a fully fun and chilling place. °Staffs are also good.
Sunny Kant
It's simply fun here! Had a great time with my gang! But they close their cafe very early and we had to go out to eat something.
Rida Zeb Khan
Big space for playing. Cooperative staff and relaxing place. Loved it.
saqib khan
Very good bowling centre with facilities including snacks bar . Ample parking available . Value for money . Good deals during weekdays and during day time
Vishys Klickz
Great upgrades to the facilities. They now provide arcades too. Just need to work on the roads around them.
Grant Ferguson
The best in the town to have all in place . Family fun entertainment zone ! BTW ! I love the JUMP UP .
Vipindas Parekkat
The balls are a bit dirty but the alley is nice and affordable.
Carl _
friendly staff, good food and services resunable price; parking available underground too.
Nusaiba Almadani
We always go there , sometimes its crowded , so its better to give them a call before you go there .
Mohammad EL Asmar
DBC has improved alot now. It has trampoline as well now.
Ashraf Morad
Unfriendly and aloof staff. Had to wait 10 mins to be attended to. Better options available.
Joms George
My first bowling experience. Great one. The place is very nice
Farhan Tariq
Well its reopened with a bang. They have renovated the place with new bowling lanes, jump up theme - where you can try out your skills on jumping, trampoline area and arcade centre. You also get to have awesome food delivered from inhouse restaurant named as YAMO... they have got some nice burgers and shakes out there. Who wouldn't love some arcade, that too is available there. A complete fun area for family.
hangoutwithhani
The place could benefit from some renovation however it is well maintained from the inside. The only drawback is the amount of public work being done next to it.
Jad Chebly
Awesome place and one of the few good places to enjoy bowling, they have plenty of lanes and bowling bowls of different sizes. Book your lane earlier as it tends to be overbooked even during weekdays, and they will provide you with the shoes just don't forget to get your own socks.
Majed Al Nasser
been there few months ago good place a little more expensive than I expected
Dragan Radoicic
Nice place for team building outing.. make sure to chose from the corporate offers they have
Yousef Albaba
Best place for kids and youngsters...they have many physical games which kids would love to play
Muhammad Waqas Baig
Nice place to have fun Equipments in good condition Expensive
Ahmad Abd-Allah
Used to love this place, such a fun time out.. renovations going on.. hope for the best!
Alaa Saqer
Very good place to spend good time while having fun. They have bowling, snooker, tsble tennis, kids play stations and more. But a little bit expensive for me 😊
wasif sharif
A Good spot for bowling and to have fun. But the snacks cost you more than the usual.
Salman Rifas
Very nice place for groups and families and kids. It's not luxury however fun. It's crowded most of the time, and doesn't have a lot of food options.
malak hassan
The place is good for fun time. The cafeteria is not very good and you need to help yourself for everything. Finding good balls to play with was challenging a bit.
Amgad Georgy
Nice but did not like their restriction of number of players that can play in one line, which is five. Actually found this restriction only in this centre. It feels like enforced selling tactics.
sameer azam