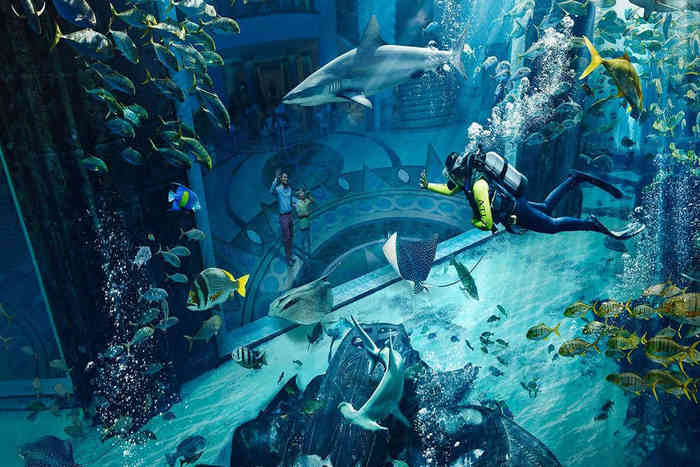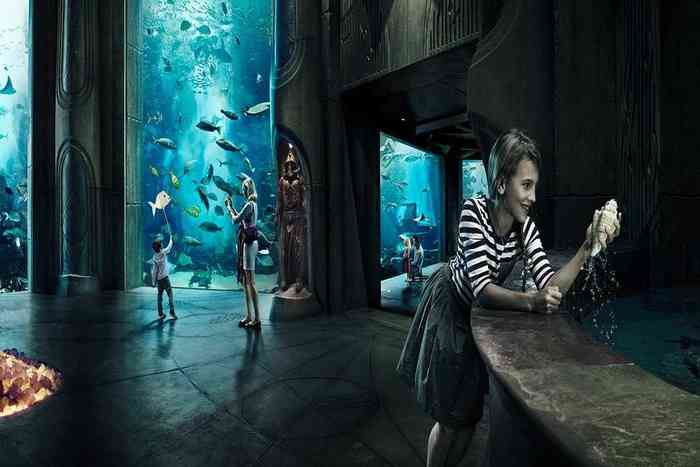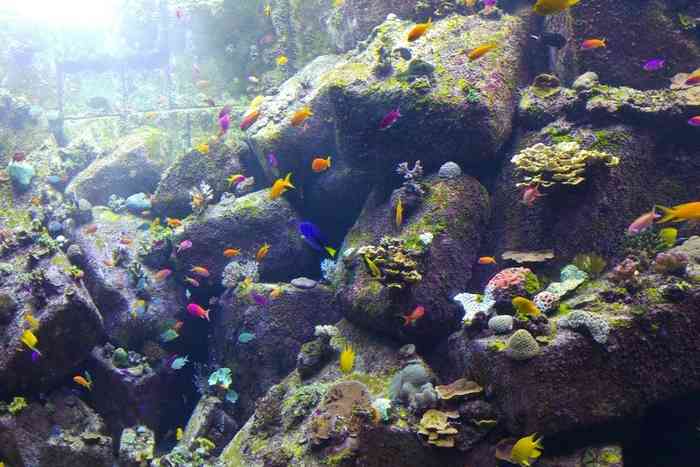 The Lost Chambers Aquarium
dubai

, Explore The City
Limited time only!
Explore the depths of The Lost Chambers and don't miss out on this great deal! Book now before the offer expires!
5 AED cashback

Explore the depths of The Lost Chambers and don't miss out on this great deal! Book now before the offer expires!
Great place to visit and see aquatic life. The theme of lost chambers is really unique and as you enter it feels like an underwater cave wherein you can see sea life all around you. There are so many species that you are left wondering how to identify them. But, for that you can just scan the QR code around and find all the info you need with just a click of your camera. Wonderful place for family.
Rahul Anand
Spent shorter time here than expected. The big tank exhibit is exciting and holds a lot of big fish that look reasonably happy. An open tank in the same section had leopard-print sting rays that were friendly. Enjoyed our time here but it's smaller than excited.
Caitlan Clay
great experience for the kids with so much sealife to be seen
Victor Sunyer
It's amazing how big is the aquarium. To sit there and watch the fish is mesmerizing. I really recommend the experience at least to see the main tank, that has a huge variety of enormous fishes and sharks. Also, the aquarium has lots of different fishes, jellyfishes and other animals.
Carolina
The kids enjoyed it so much.
Maricel Espinosa
Amazing place! This is a must to see for everyone visiting Dubai Palm. Mysterious Lost Atlantis artifacts combined with breathtaking aquariums and underwater beings. All done and created till the last detail. Pity there are not many interesting objects in the souvenir shop, we would love to buy some Atlantis dedicated goods.
Marek Horyl
This is another must visit when in Dubai. Loved the aquarium. Please carry a good camera if you visit here as you can click some really nice pics if you have one. You may come across the in house photographers which ain't good. Avoid them and if you don't have a camera tell them how to click pics. It's fun place you will spend few hours admiring the sea creatures up and close.
H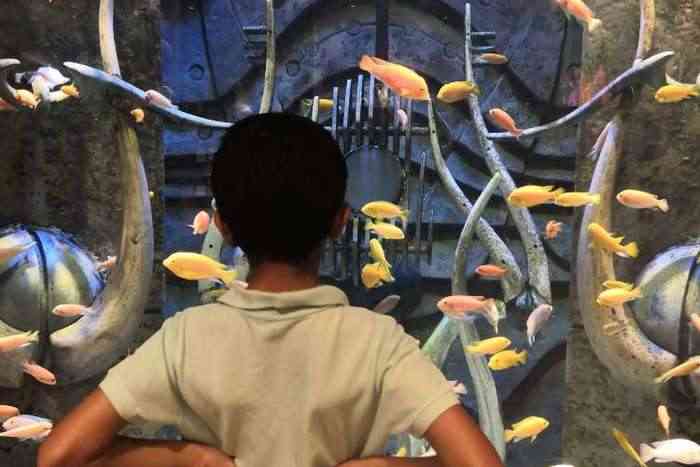 We booked a family day out to The Lost Chambers over the National Day holidays through Qidz UAE app. I'd highly recommend buying tickets from the app itself because firstly it was discounted to AED 48 per person (savings!!) and secondly we didn't had to wait in the long queue (which was expected since it was a holiday time). Our e tickets were scanned and wrists stamped ready to explore The Lost Chambers. Once inside, my little one was mesmerized with different species of fish, some he could recognize while others very new to him. The artefacts have been carefully placed to give the feel of a sunken island which my little one was very intrigued of. I'd also recommend looking up stories of Atlantis to understand The Lost Chambers better and explain to the little curious minds. They'll be hooked!
Tasneem Rajkotwala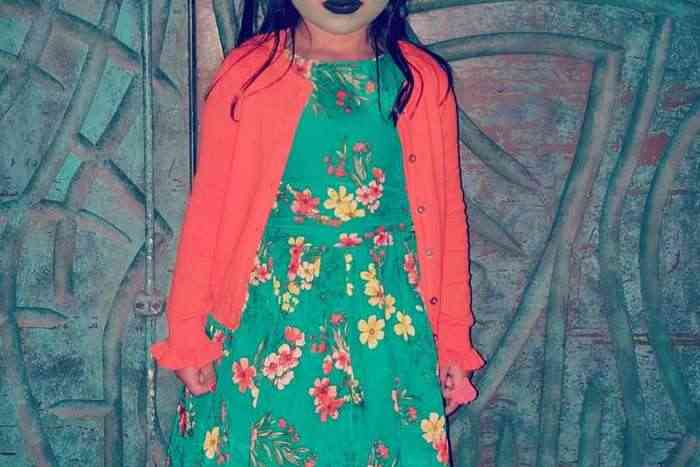 Thanks to @qidz_app for the spooky-venture at The lost chambers aquarium @atlantisthepalm 👻 We loved how creepy the place was decorated. Haya experienced face painting, best costume competition and trick or treating. ☠ its a must place to visit if your children like spooky 😁
Hirah Nabil Ali
It's a great aquarium with lots of fish and other creatures Kids love this place The price is reasonable considering the time you can spend inside the aquarium
shima hosseini
I like this aquarium with their Atlantis history. Not many kind of fishes but beautiful. If you just want to see fishes and don't care about decoration, do not need to enter as you can see fishes from shopping mall walkside.
LINH SERENE
Most interesting aquarium I have been to hands down. It's not very big but the exhibits are interesting. The moray eels are amazing.
C V
It's an amazing experience to be there, the positivity and the calmness you experience there is boundless. The aquarium houses school of fishs throughout the world at a single place. Other fishes which requires special conditions are kept sperate. It's the best aquarium till far I have ever seen.
Tarun Dodhia
Quite a good place. Has amazing maine life. Make sure to install the game and keep playing in the list chambers. Also if possible do try to get a chance to see food feeding to the animals, it's amazing
Ismail
I've been three times after moving to Dubai and enjoyed it every time. To get in, valet park for free a the The Lost chambers entrance. Once through to the aquarium, you're met with some of the most creative fish and sea life displays I've ever seen. The main aquarium is massive and full of different species of sharks. There are very well-illuminated jelly fish displays that look like a work of art. The whole experience is breath-taking. There are some great dining options after the visit right outside the exit.
Mariana De' Carli
Beautiful aquarium. The shark tank is the highlight with so many great fish. I didn't do the adventure tour but that is probably nice as well. The whole area is decorated as a sort of treasure hunt, like you're Indiana Jones. Information is digital, which is fine, although I like it old fashioned. They have pillows in front of the big tanks so you can take some relaxing time to watch the fish. I think some hotel rooms have a view on the aquarium. That must be awesome.
Taco Bakker
You're gonna need a taxi to reach Atlantis The Palm complex where the aquarium takes place. Main attraction is of course the big pool with tons of fishes from sharks to manta rays and many many others. I would place it right after the acquarium in the Dubai Mall in terms of experience and variety of species to see. Therefore should you lack of time prefer the latter.
Damiano Pennisi
Not really worth the visit if you're on a budget. The aquarium is great, and the Atlantis themed decoration makes for a fun outing, but it's very expensive for a quick walkthrough (less than an hour). As far as I know, residents at the hotel have free access, though. If money isn't an issue for you, definitely experience it! I would much rather suggest a long walk along the boardwalk around the palm crescent.
Juandré Scheepers
The lost chambers is one excellent place. Home to some exciting sea animals, this place is awesome for family of all ages. Random, comfortable and cosy seating areas make it an even more lovable place. One can relax on these seats and enjoy the expansive view of the varied sea animals.
Karthik Jonnakadla
As I was staying in the hotel it was free the aquarium itself is one of the best aquariums I've ever seen and as I went on the aqua trek I saw it in more detail it was an fantastic experience!
Arian Ghasemi
Considering we are staying at the hotel, this is included in the fees and it's a must see. We do enjoy just watching the fish go by and speaking to staff who can tell us stories about what they know. Generally we enjoyed the visit. But not one where we could spend hours in. Max 45mins, making it almost about the same 'size' as the aquarium at Dubai Mall where we also spent max 45mins. Price is at the pricey end but well worth to come in and see grouper conservation and some beautiful clown fish and Himalayan crocodile. Otherwise the largest tank is one you can see from Atlantis hotel anyway.
Noelle Ng
This is lovely place located at Atlantis on the crescent of Palm Jumeirah island in Dubai. Its a pleasant experience to see wide range of fish and other marine creatures along with artistically crafted various artefacts in this huge aquarium. Watching marine animals moving while seating on soft seats on ground and relaxing is unforgettable experience. One can also enjoy scuba-diving here and go very close to sharks and other creatures.
Dipak Parmar
Visited the lost chambers when I stayed in the hotel. It was very good, and lots to do. Though takes about an hour to two hours to get through depending on the person, not sure I'd be willing to come here and pay he prices as does seem to be rather expensive if your not staying in the hotel. Though kids will love it.
Oliver Barker
I visited here about 6/7 years ago and have always told everyone since "its the best aquarium I've ever been to!" It was huge and I easily spent over an hour in it. This time I was excited to take my young children to it and expected to see the same thing. Except.....it's now about half the size. Where has it all gone? A little disappointed given it's over-inflated admission price. The kids enjoyed it but we struggled to pad out 30 minutes. A very expensive half hour! I won't be going again and it's definitely lost the best aquarium title for me. Shame.
Helen Rimmer
I am going to write this review as a person who visited the aquarium 7 years ago and once again today. Unfortunately, this is now no longer the aquarium experience that is used to be (where is the absolutely ginormous grouper with one eye gone?). The aquarium was approximately twice the size 7 years ago and this is the first time that I have ever experienced an attraction get smaller and worse. There is now a halving of the overall number of tanks and the signature 'massive glass wall' is behind a secondary area that you have to pay to get into on top of the aquarium entry price. To say that I am disappointed at the overt commercialism on display here is an understatement. What was a great attraction has been turned mediocre by the short sighted powers that be. Whoever made this decision should think hard about it as rather than 'wow' it is now merely 'meh'. When I visited last time it took me about am hour and a half to walk around and this time I as in and out within a half hour! (So is it now actually 1/3rd the size it was??) Would I go again? No. Would I recommend it to anybody? Probably not. If you want a distinctly average experience then give it a go, but there are better ways to spend your £25 entry.
Sid Gautam
Lost chambers visit is a great experience for kids and adults alike. It show cases a vast array of sea life in a great ambience. Atlantis itself is a gem in Dubai and lost chambers is a unique part of this destination. Good to recommend for all.
Zohaib Zubair
This is a massive aquarium that is include the the Atlantis The Palm hotel. There are beautiful displays with very nice colour effects. The centrepiece is the huge fish tank which is about 8 metres deep and which is filled with an extensive selection of fish including several types of sharks. The attraction is included for hotel guests and take about 45 minutes to go through. If you have time, it is nice and relaxing to just sit in front of the fish tank for a much longer period.
Frits de Vroet
Sea will be live here. You will feel lost in beauty of this. Very nice place to visit if you are coming to AQUAVENTURE. Varied fishes and sea creatures will be here for your curiosity. You feel you are near them. It's totally on you how much time you want to spend here with marine life live.
Abhishek Mehta
Loved this place. Unlike other places I have been to it is spacious and easy to get around and big enough to look around properly
Dimple Prakash
Not that I'm an aquarium enthusiast but I've been to a few and this one was very nice. Lighting/music were spot on and a lovely selection of fish. We even got to see feeding time in the manta ray area. Passes were free bc we stayed at the Atlantis, the Palm but I'm not sure if we would've gone had we not been staying there. Excellent as far as aquariums go but not a 'must see' in Dubai.
Jessica Turriziani Shih
Not that I'm an aquarium enthusiast but I've been to a few and this one was very nice. Lighting/music were spot on and a lovely selection of fish. We even got to see feeding time in the manta ray area. Passes were free bc we stayed at the Atlantis, the Palm but I'm not sure if we would've gone had we not been staying there. Excellent as far as aquariums go but not a 'must see' in Dubai.
Jessica Turriziani
Amazing collection of marine animals. The staff were very helpful and the gift shop was not to over priced.
Jamie
Amazing place to visit. The collection of salt water fish is enormous. And we witnessed the live feeding of sting rays at 3:45 pm. New cushion mattresses are provided at the large viewing windows within is wonderful allows visitors to spend some time resting on it and taking in the views.
eyobson joseph
Really nice aquarium and worth the visit after you've been to the water park next door. It really calms you down after a busy at the park
Nicolas De Smyter
Very nice immersive yet educational experience. Be sure to download the Lost Chambers App which will walk you through the place and let you read about the species. Also if you are staying at the hotel try and watch the fish feeding at 10:15 AM. They intentionally do it close to the glass pane to give you a good view.
Ceaser Younes
For shopping freaks as well as for luxury fans, Dubai offers innumerable opportunities. As I love nature, the aquarium is always the best escape. The whole concept of Atlantis - the world lost in the sea - is perfect. It's convincing showing (artificial) artifacts, such as pieces of buildings, constructions, statues, etc., under-water with fish and other sea creatures moving around and through them. It's soothing, calming the mind and inspiring imagination. Visitors' interactions are interesting to observe. Immerse in the lost Atlantis, admire the sea life and relax; this is the mission of this lovely place.
Kamila Novak