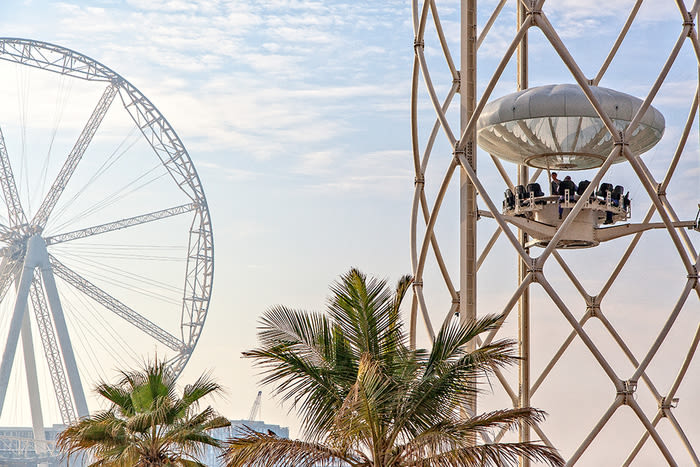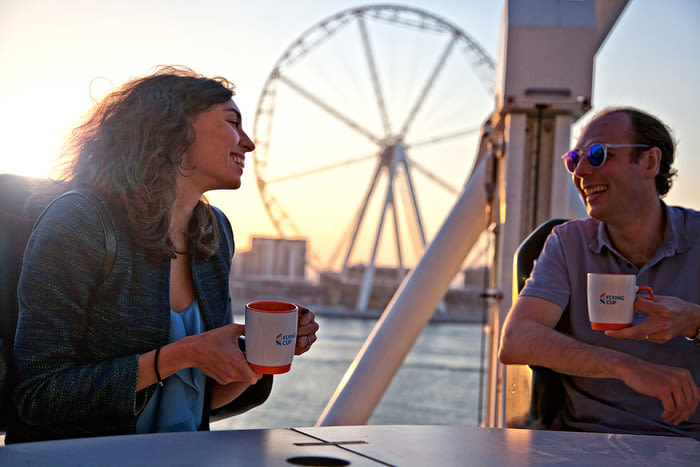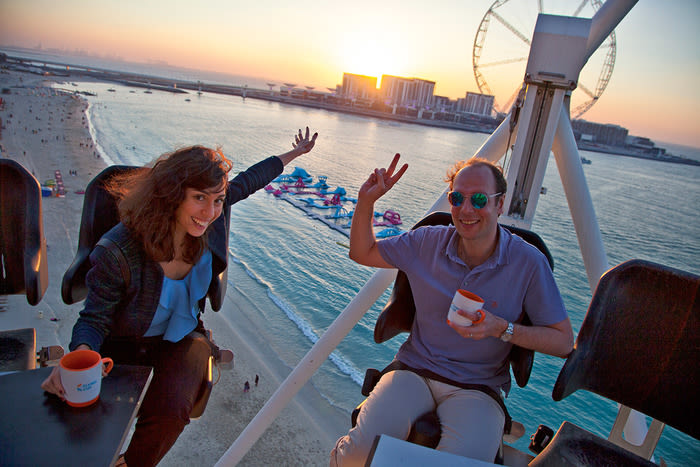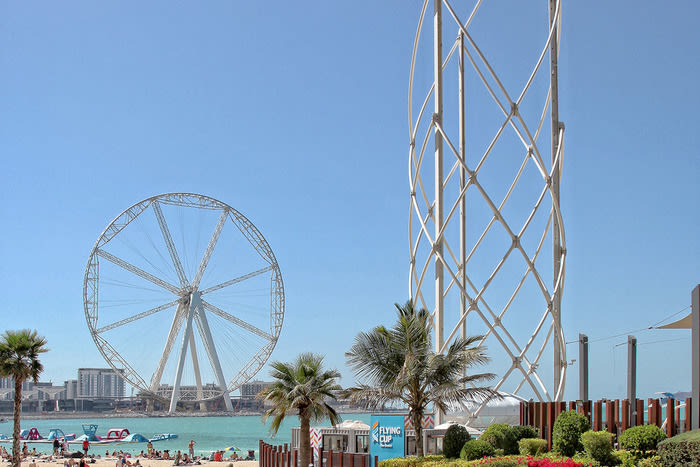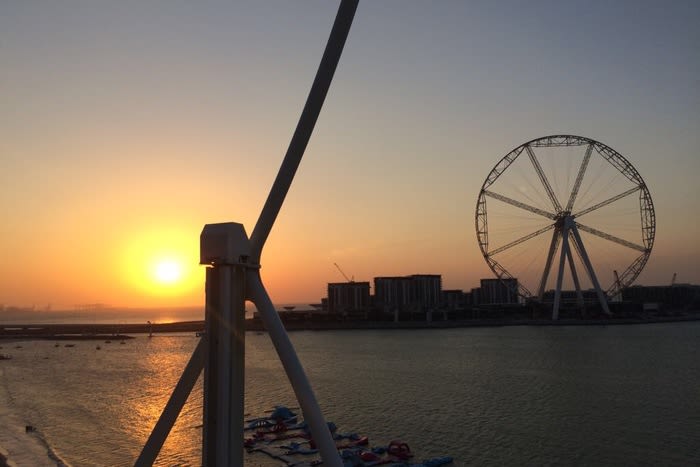 Uplifting Experience at Flying Cup Dubai
dubai

, Explore The City
Limited time only!
Grab a drink & a snack, enjoy the spectacular views, and don't forget the selfie!
5 AED cashback

Grab a drink & a snack, enjoy the spectacular views, and don't forget the selfie!
Amazing Affordable and Adventurous! Is all I can sum it up into. We went in morning around 10:30 am and we're little worried about temperature but to our surprise it was pleasant and on colder side. Their staff is very kind and helping , he clicked our piks and advised best angles. I was blown away by the view and experience and He said night view is even better. Can't wait to go again for night dining experience 😍 Booking online was easier I loved their pizza and slush with that view
Shweta
Amazing panoramic view of the Jumeirah beach and Dubai eye. Perfect place for photo opportunities. Don't miss out the sunset.
Samina Saeed
It's same experience as you are on the top floor of the JBR buildings, it's better to go for Ain Dubai. In snacks you will get popcorn's and one soft drink or Bottle Juice.
Zeeshan Akhter
I loved the place. Gentlemen looking after are you amd show interest in their work. Very clued and courteous. Highly recommended for everyone. People with acrophobia to avoid. Hats off to the staff. Lovely place and great view.
Samra Azhar
nice place to go with kids
Thaer Dhaou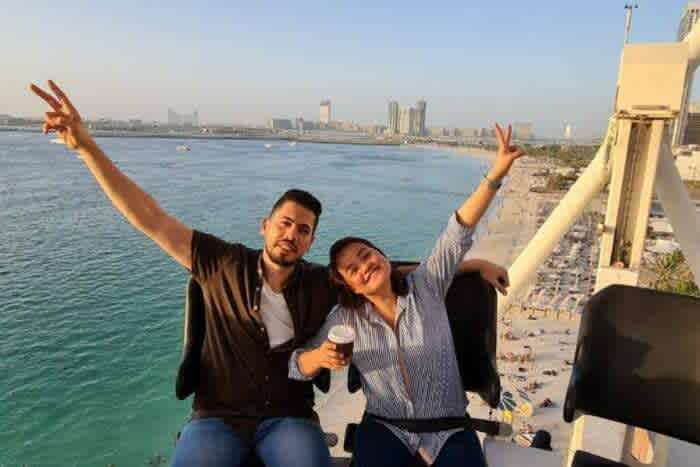 We visited the JBR Flying Cup last Saturday and we were amazed by the view on top and the staff are very accommodating and approachable. The experience was great coz it's 15 mins ride but because we went on the sunset we find it so cozy and romantic too. Overall flying cup JBR is recommendable to visit and the voucher rate from Qidz.uae mobile app is amazing.
Lesty Ann Donato Cordova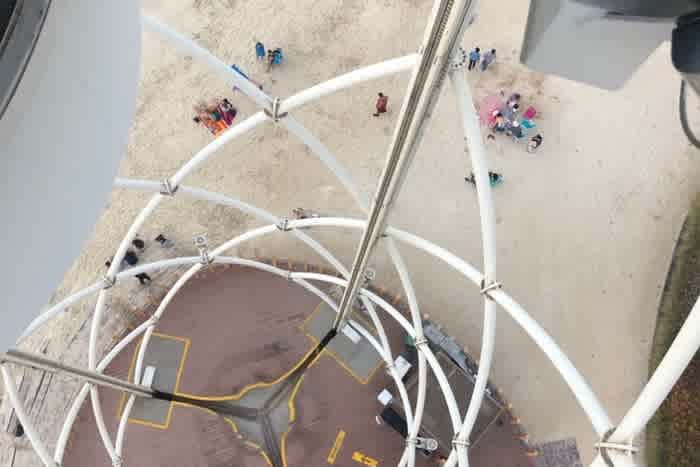 I thought flying cup wasn't going to be thy exciting when we first wanted to try it, but it definitely is worth trying it! You sit around a table that goes up 40 mts up in the air. When you realize you are going up it is actually quite impressive! Don't look down if you have vertigo! Definitely something to try. We took the popcorn and drink combo but the kids want to try and have dinner up in the air next time!
Hello QiDZ
I like the place,
Vicky Macora
A different experience but must do list in Dubai
Pramod Sivanandan
Surprisingly decent experience. Good for family and kids.
Suman Choudhary
Fantastic
Hafiz Ejaz Ahmed
The best ride ever
Dark & Golden
Just amazing
Georges-Alexandre Ancenys
Beautiful tower and cafe terrace. Sensational view.
Cyril Google
Impressive tower!
Christina Schumacher