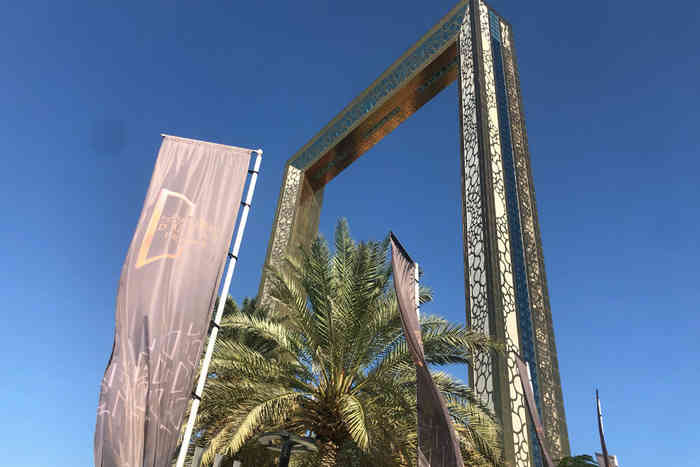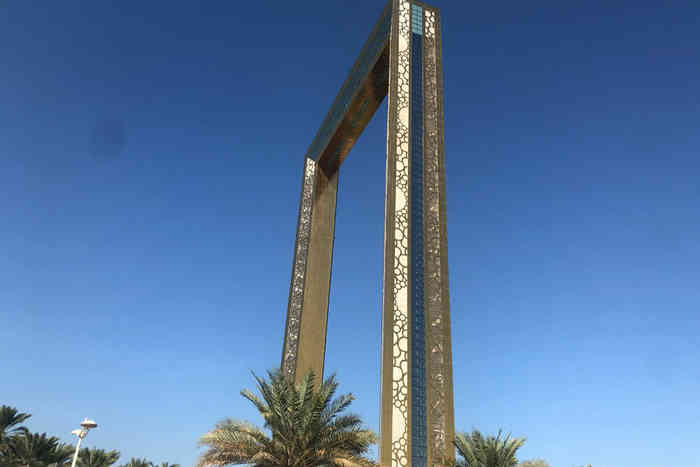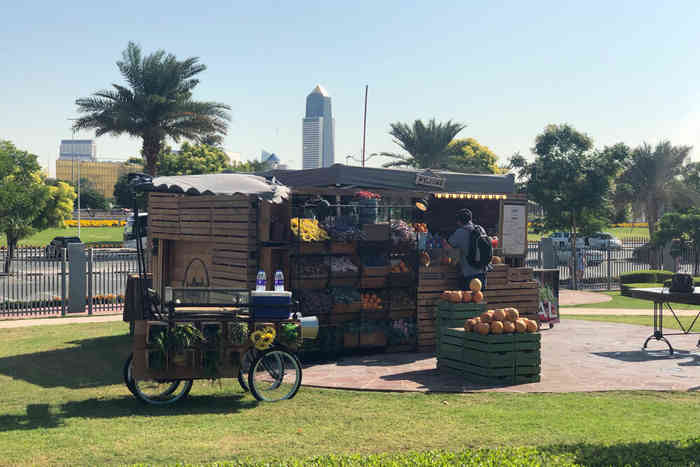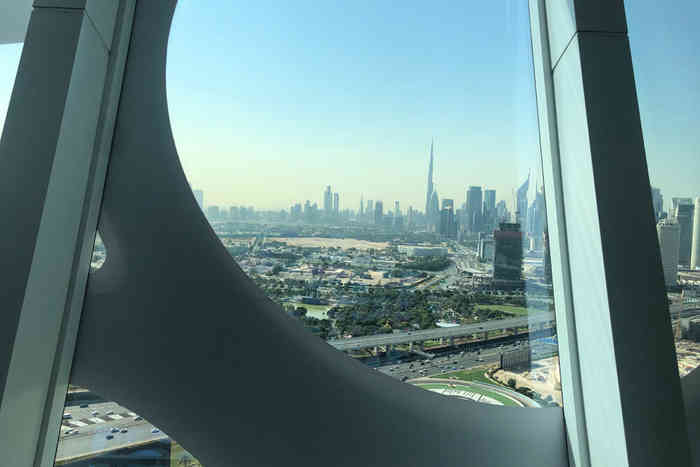 Dubai Frame
dubai

, Explore The City
Limited time only!
Cardless payment at the convenience of your phone, buy now and avoid the queues!
3 AED cashback

Cardless payment at the convenience of your phone, buy now and avoid the queues!
Dubai Frame General Entry
Buy this deal now!
Discover the emirate's rich past with its magnificent present.
worth visiting the most iconic destination of the Dubai .the glass floor adds to an mesmerizing view while walking on it
Mehvish Kadiri
Is was a hassle free trip. thanks to quidz
Maanya Hemrajani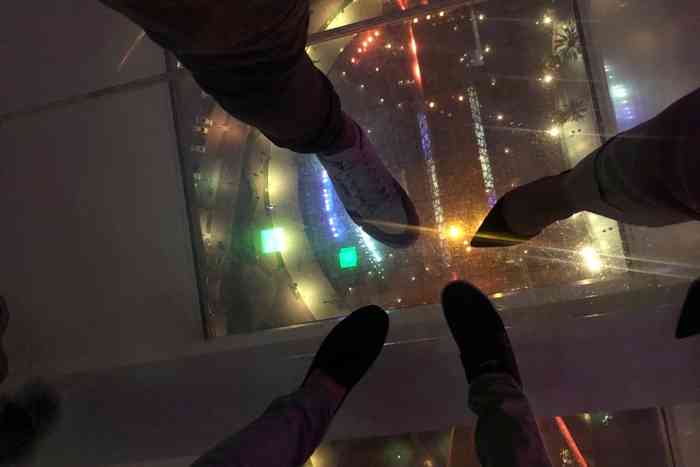 Nice place to see all of Dubai. It is a pretty quick attraction to see and you should only need 30 minutes to 1 hour to see all that it has to offer. The Dubai frame is very nice to see but you will mostly read about the construction of the frame, materials used to build it like gold and the purpose it was built. The grounds that the frame are located on are large and a nice place to maybe have a picnic. There are also some food trucks that are parked there that offer a wide variety of food to have like subs, sandwiches and Asian cuisine. If you are visiting Dubai, this is a nice way to end the trip.
Jamal Blackwell
Not that famous when you search for places to see in Dubai, but this place is definitely worth visiting. Its a new addition to the Dubai man made structures and is an engineering marvel. You will be able to see it from far because of the huge structure. We were so amazed to see it and we're excited to visit this monument. It resembles a photo frame and hence the name Dubai frame. You will be able to see various frames of Dubai through it. On one side the old Dubai and on the other the new progressive Dubai with sky high buildings. The landscape around the structure is also very nice with gardens and lawns surrounding the place. The building has a provision to enter and reach the top. At the top there are various exhibits and history to be seen. Also you will be able to see the city skyline. There is an entrance ticket which will allow you to take the elevator and reach the top. At the top there are glass bottom floors where you can enjoy some thrilling moments. An engineering marvel and definitely worth visiting. In case you don't have access to car, I would recommend taking the metro. Highly recommended.
Satyam Roy
Amazing ideas become amazing realizations. Beautiful views to North and South of Dubai City. Amazing boards with the history of the city, culture, construction, landscapes, and photos using the frame as background. The coffee shops in the top floor are a plus point for the visitors. Nice Gardens around the all place make it More attractive. Prices are reasonable and we have the option to pay online to avoid queues at the entrance. A must go place for visitors.
Hélio Dias de Brito Teixeira
Interesting building. Exhibition is nice but not too interesting if you already know Dubai. It is about the past of Dubai and the future (future plans of the Sheik are amazing). The present you can see from 90m above the ground. Great round view. And with a see-through glass bottom. Really great. For around 12 Euros worth a visit.
Cee Kaa
Very good place to visit during your trip to Dubai. However price can be less compared to what it offers. One time visit only. But a must see place. Good staff and service. Parking is little tricky. We had to walk for a kilometre from where we parked. Views from this place is amazing. Expert Tip:- Visit on a clear sky day with good visibility.
Imran Lateef
It is similar to Sky needles in USA. It is an Observation tower but is made in such a way that it looks like Photo frame. On top portion is transparent and can see both sides of Dubai ( Old & New ) The bottom of this portion is also glass and we can walk over. In the entrance is Museum where we can see the old history of UAE. Exit is showing the future of Dubai from the perspective of the ruler. It is the latest attraction of Dubai.
Kozhissery Ramadas
It is a rare monument to Dubai history. One side shows the older Dubai and the other side is the newer Dubai. The difference is pretty Stark and fun to see. Before you get on the elevator there is a very interesting presentation of traditional Dubai life and a presentation of Dubai history. Once you go up the 48 floors to the view there is a glass walkway that makes you feel like you are walking on air, it is thrilling and fun to see. The dancing fountain and the park rounds out the visit.
Vinay Samuel
One of fines new places here in Dubai that i liked. Rather then spending hell of money on TheTop, it is better to visit Dubai Frame, visit lasts one hour or so but you would feel the thrill of handing in the air with glass bottom floor. One side is old Dubai and other side is new Dubai. Contrast is beautiful and shows the phenomenon rise of Dubai.
Madan Lal Khatri
تجربة رائعة لزيارة إطار دبي و رؤية دبي من أعلى بما فيها دبي الجديدة (برج خليفة و البوليفارد). يوجد متحف صغير في الدور الأرضي. و الصعود الى اعلى على ارتفاع اكثر من ١٠٠ متر. يوجد في الأعلى ارضية زجاجية شفافة للمشي عليها و رؤية القاع من اعلى (تجربة مخيفة لضعيف القلب او من لديه خوف من المرتفعات). اخيرا تذكرة الدخول (٥٠ درهم اماراتي - ١٣.٣ دولار أمريكي) اذا أعجبتك الصور، يرجى الضغط على زر الإعجاب مع الشكر. An amazing experience to see Dubai (360') including new Dubai (Khalifa world Tallest Tower, and SMBR Boulevard). There is a small museum in groups floor. Go to the top at height more than 100 m. Above, there is a transparent glass floor to walk on and see the bottom under your feet (not recommended for Heart disease patients & who have height level phobia). Entry ticket is AED 50 (= USD 13.3) If you like photos, please press LIKE with thanks.
Shadi Alnakhaleh
It was nice and different experience. Usually not crowded... Easy to get in, maybe not easy to find for those who are not familiar with the area. Good and informative small exhibition at the lower level of the frame before taking the elevator upstairs... This is really UPSTAIRS. At the top... It is a good experience to walk over a glass that turns to transparent one you step on it 😎 Overall... Recommended 👍
Nabeel AlRawahi
The place is an eye candy for people who love architecture. It's better to visit this place during off season or on weekdays as there is no shelter for people standing in queue, especially for people with Kids. It's a good place for taking a bird view of Dubai. Food inside is quite expensive. So better to pack food for kids in need. Cannot find any good restaurants nearby for emergency.
mahesh kavya
Architectural marvel. Great view from the top and see both old Dubai and new Dubai from both sides of the frame. A must see tourist destination. Walk on glass top from that heights and feel the amazing experience. Dhs. 50/adult. Very close to metro station red lane 21 and Zabeel park.
Rajesh Nair
Brilliant creation, beautifully done. The view from the top is breathtaking. They show a short movie on dubai revolution. Well managed and secured. They have parking, food stalls, store, water fountain and lawn. One can spend good one hour around the place.
Komal Agarwal
The walk on the bridge was exciting! The pathway gets transparent as you step on it and as a person not used to heights, it was a good experience! The frame is situated such that you can see Old Dubai on one side and New Dubai from the other. The kiosk on the frame had real good confectionery. (vegetarian was also available).
Ksheeraja Mukkala
Dubai Frame is newly constructed and within couple of days it is well framed by its architectural style. The idea 💡 behind Dubai Frame is Golden Triangle Ratio. It is must see place for the dubai attractions. The view from the top is really amazing, we can see one side full of sky scrapper buildings and other side traditional small buildings. The glass structure over the top is amazing, we feel like walking 🚶 on air from the top.
Anil Reddy Ponnapati
Great experience. You see three phases of Dubai, The past, the present and the future. The past is a nice exposition and the future is an impressive video on a very large screen. But highlight is the climb to the top, (no worry with the elevator). You have a wonderful view at 150 meters high, but the fun is in the glass floors. It really looks like you will fall in the abyss. Do note that you have to hand in your bag at the reception and that you cannot take yours beverages to the top.
Taco Bakker
Dubai frame is one of those many places that you must visit when in Dubai. Great architecture inside, has details of how Dubai was built. But one must go there to know about it. The view from roof top (150m) is worth a watch. You can see old and new Dubai from the same roof top. And not just that, but the roof top has activities and some surprises, only for those who can reach there. Would definitely recommend.
Ashwati Nambiar
New attraction in Dubai. Its Built in a such way that at the top of Frame if u look on your left u will see OLD DUBAI and On right u will see NEW DUBAI city buildings. Top floor is fitted with magical glass floor which is very interesting. we almost spent 3hrs at top floor though the place was crowded. After getting down there is a presentation video showing future development plan for Dubai, worth watching it. Even u will find LCD Screen for taking portrait photo with DUBAI Frame as background in the top floor and photos clicked will be displayed on the wide LCD screen on the ground floor. Ground area outside the frame is well maintained with beautiful flowers and water fountain.
Karthik G L
Nice views over the city. It was crowded on Friday and queuing in the burning sun. There is a shop inside the frame with limited offer of souvenirs. Fun to see for once but definitely not a "must see"
Rienk
It really succeeded all our expectations. Not only the views and the 70 seconds trip on the lift, but also the interactive activities about the past and future of Dubai. It is just a shame that if you want to spend the rest of the Day at Zabeel Park, you have to enter through a different gate, and pay the entrance for the park.
Diana