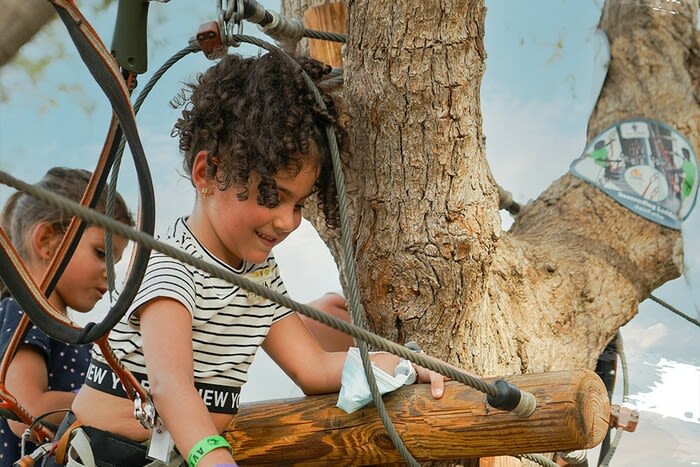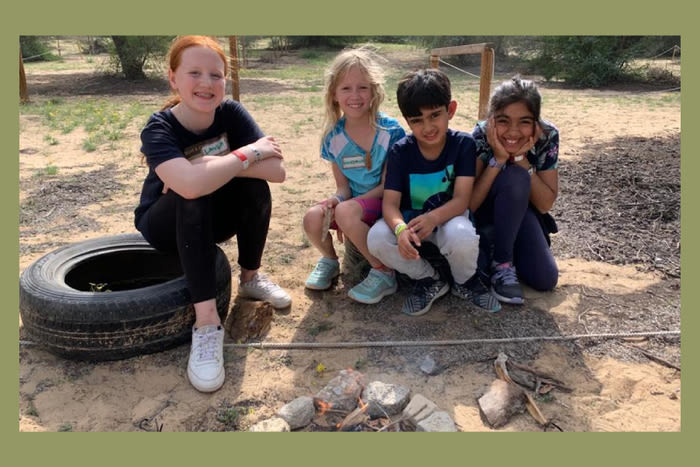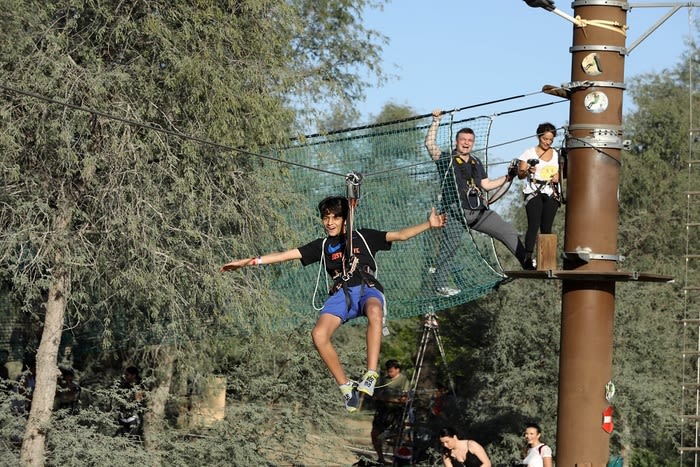 Spring Break Camp - Life Skills Program
dubai

, Explore The City
Limited time only!
Sign the kids up for a fun and creative week of adventures at Aventura Parks!

Sign the kids up for a fun and creative week of adventures at Aventura Parks!
One of the best affordable outdoor activities you could do in UAE. Although going with family and friends is highly recommended however, you can do it solo as well. No matter if you are a first timer or an expert, this place is serous fun for all. Staff are very polite and helpful, please make sure you listen to and understand instruction, and always give way to others. PS: If you plan on using a discount card you have to inform them 24 hours in advance.
N D (Tigerman)
A beautiful and wonderful place! From friendly staff to amazing facilities. My family and I had a great experience. You have three hours to complete your course. Easy for children and a great workout for adults! The best is the zip lining amongst the wonderdul trees of Mushrif Park!
Kitty 16v Cat
For older kids it may be good but for kids 6-8 it waste of money. You pay so much and get play area size of my apartment, playground that 6 year old can use is the same size as you would find in Mushrif Park or any other park that is very cheap or free. Nature trail was also closed when we were there. Park has not given enough information in promotions on smaller kids play area probably intentionally, nobody would pay so much for that. Waste of time and money
Farhad Guliyev
Must visit, great place for adults too with challenging courses. Friendly staff and great obstacles. Love the ziplines especially with the beautiful weather. 10/10 recommended.
Alric Dsouza
Great place and fun for all the family. Staff is very attentive and the facility is well managed and maintained. The coffee shop on spot is a bonus. Good for birthday parties too.
Shahzad Iqbal
Very nice staff. Good fun for kids
Pierre de F.
In Mushrif Park. Surrounded by hundreds of the famous Ghaf tree thrive in their natural habitat. Three differents circuits to try.... The best outdoor experience in Dubai you can spend with family or friends.
Vertikalist SL
Love this place! It's loads of fun and feels good to do something outdoors. You don't have to be super fit to enjoy the circuits. The trainers' instructions were very clear and they were friendly and helpful. They even found my watch which probably fell when I was zip lining. I will definitely come back!
Amira SM
A wonderful outdoor experience for young and old, especially during the cooler season and a great new addition to active things you can do in Dubai. Set amidst native Ghaf trees in Mushrif Park, this is a place where you can zipline from one tree to the next, climb up a giant web, or walk on elevated ropes and obstacles. Excellent safety precautions and procedures in place - felt very comfortable leaving my 6 year old with the instructors. A large area that offers multiple (5) levels of difficulty/ bravery, to accommodate kids all the way to bolder adults with challenges such as a 160-meter long zip-line at 9m high. For those not knowing what to expect, in a way this place is similar to the obstacle challenge at Adventure HQ at Times Square, but much larger and in a natural environment.... so way cooler! Tickets start from AED 125 for kids under 1.4m, and AED 150 for adults..you can spend up to 3 hours on the circuits, but can spend all day in the park exploring, walking or at the café.. Place shuts at dusk (5/6pm).
Sherif Shafie
Aventura Parks is situated in a unique Ghaf tree forest featuring a 5 circuit ropes course with the longest series of tree top zip lines in the region. Over 35,000 square meters of fun, adventure and pure nature. (Team building programs are available too).
Lina Malas