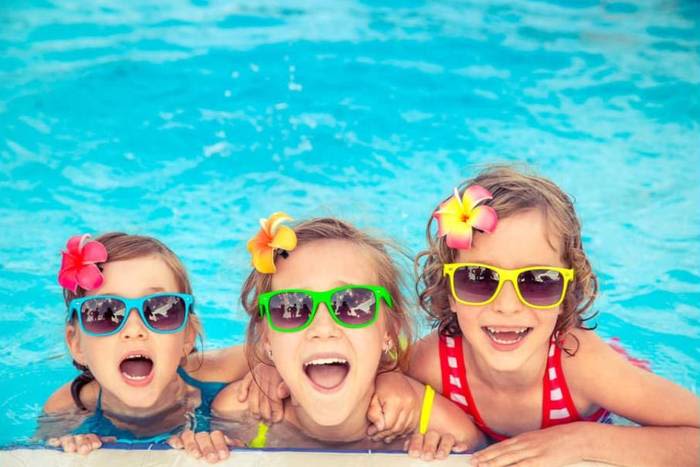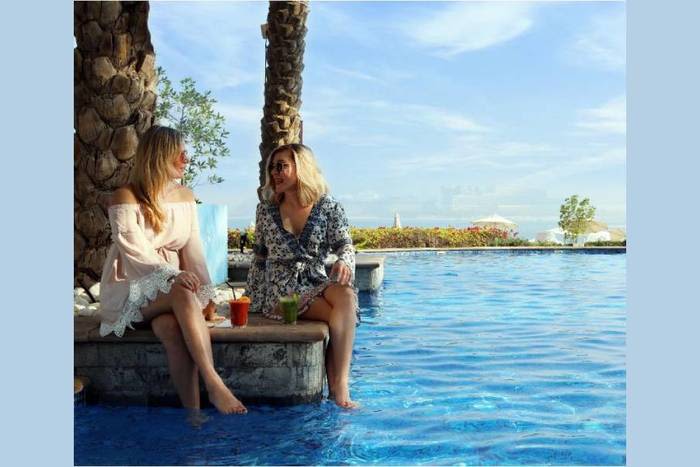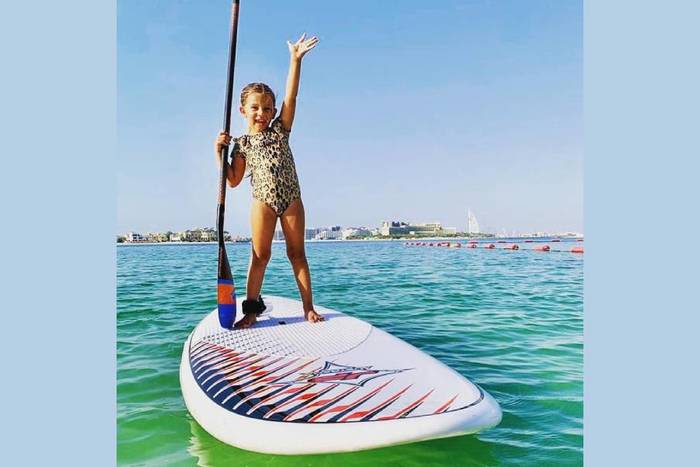 Beach & Pool Day Pass
dubai

, Explore The City
A lovely beach but it's such a shame how lately it has gone downhill. The service is practically non existent with long long waits for food and drinks. The partnership they are doing with hotels means it can be hard to get sun beds. There are much nicer places to go with much better service sadly
Stephanie Georgeson
Great day out. Lovely pool and beach with amazing service. The food and drinks here were great with reasonable prices. Definitely a place to visit.
angelina matta
It's a very relaxing place for beach lover's. From open beach to swimming pool and food with drinks is the perfect combination for any beach clubs. Addition to that the live DJ both is also a bonus. Its lively and full during the weekends and holiday season. Overall a fun place to go and relax. Must visit
Abdullah Mamun
A great place to eat and enjoy pool and beach. It has excellent menu and the staffs are all helpful and friendly. The ambience of the place is perfect for a family dinner or to go on a date.
Danny Waltson
Excellent beach club that caters for everybody. Great pool and beach. Good drinks and excellent food. Would highly recommend a visit and you won't want to leave!
Paul Callaghan
Very cozy and chilled place where you can catch up and chill with family and friend while getting some sun . We got some nice deals on drinks given they had summer promotions plus 20% off on food as well . The staff are quiet professional and helpful as well, given one of my friends ordered salad but he didn't like it and we asked if we could change the dish since he had not touched it , and the supervisor ( philipino man if not wrong) offer a different dish without charging more which was so nice of him . The pool temperature was cold and very refreshing since it was crazy hot, unlike most beach clubs in Dubai where you find the the pool temp are not that cold in this kind of weather . The only thing I found difficult was finding the place since there were no signs at all from outside to show the way to the pool/beach area. Other than that it's a very nice spot to try in Dubai.
veronicah wayua
I went with a friend for the ladies day, which runs until 7pm. We decided to go last minute and the experience was a real mixed bag. The good: - the guy on the reception desk was really polite, friendly and welcoming - the swimming pool was cold - the location is nice - we parked easily (it says there's basement parking but we didn't see it) - showers in the changing rooms really good - ladies day is on a Wednesday which includes 3 free drinks each, plus 25% off your food bill. The bad: - Service was very slow and unenthusiastic - the menu isn't very good and the selection of light bites and snacks is really poor - the pool was a lot smaller than it looked in the pictures - although the showers were good, the rest of the changing rooms were a bit dated - there was a funny smell, most of the lockers were broken and it was all a bit tatty The thing that really loses points though is the bar staff. At the bar there's a sign that says "Ladies day - wines, spirits, cocktails" so naturally, we asked for a drinks menu. Whilst we were browsing (with our tokens clearly in our hands) the bartender was waiting. There were other people at the bar, so I said "give us a minute and we'll be with you" to which he rolled his eyes and gave a short "fine". When we came to order, we each ordered a cocktail. His reply was "on the ladies day? Errr, no I don't think so". We pointed out the sign and he simply said "no, you can have this" and waved his hand along two or three bottles of spirits. It wasn't a great start and it didn't get better - I got a third of a glass of white wine (rose not available apparently) and the wine I got was the dregs of an already opened bottle which had been out of the fridge. My friend ordered a G&T and was told she couldn't have fresh lime because there wasn't any. He seemed more interested in making fun of people's accents and doing impressions than actually serving. When we ordered our second drinks, from a different staff member, fresh lime had magically become available and I got an actual glass of cold wine! We ended up not using our third token, nor the food discount. If you go, be prepared for children - we were there about 5pm and there were lots of them running around. Given that there's almost no other Wednesday ladies days in Dubai, Riva has a great opportunity to bring people in and put on a great ladies day but they're not making the most of it. Would not return, would not recommend.
Beth Haynes
Cozy indoor seating. Good food. Outdoor seating area does not offer coolers/chillers and has very low lighting. Also available on Entertainer app.
Danish Iqbal
Nice beach restaurants. There is a bliss flower shop also. Minimart, Swimming pool, beach. Indoor & outdoor dining option available. Pool & beach restaurants cum bar also available. Perfect place for enjoyment.
Animesh Sinha Roy
Riva used to be a great place to spend some time with friends and dogs. Unfortunately, dogs are not longer allowed on the terrace. Only a designated area on the grass. The glasses were dirty, staff not paying attention to us even though we collected menus from the bar. Bad service and the food was poor. The lounge furniture is dirty and ripped everywhere. Overall very dissapointed since I used to be a regular customer. But with so many choices in Dubai, I'm sure I'll find a new great place to lunch or chill after work.
Yvonne Senden
Riva beach club, great value on a weekday. Furniture (beds and umbrellas) are a little tired and could do with replacing. Food is good, but make sure you order early if you want it quickly over lunch time. Make sure you use your entertainer vouchers to save a few more Dirhams.
A Google User
Riva beach club, great value on a weekday. Furniture (beds and umbrellas) are a little tired and could do with replacing. Food is good, but make sure you order early if you want it quickly over lunch time. Make sure you use your entertainer vouchers to save a few more Dirhams.
Andrew Curtis
Riva Lite is not an easy place to spot unless you're heading that way on purpose. That needs to change, as this place is all about taste, friendly service, peace and freshness. Open from 7am to 7pm. I love to start my day here with a glass of detox juice, generous portion of Riva breakfast and a cup of aromatic black coffee. I opt for a serving of runny poached eggs with crunchy hash browns; a few slices of ripe avocado, delicious smoked salmon, roasted tomato and baked beans. If I had to describe Riva Lite in one word it would be freshness. It communicates freshness; feels it in every detail and ingredient. The interior design compliments the panoramic windows and luxurious view, bringing the outdoor indoors. Wooden floors, tables and décor co-exist with state of the art open kitchen equipment and wall art of photography. Mirrors play a truly magical role adding gloss and style to the look.
Anna Trestain