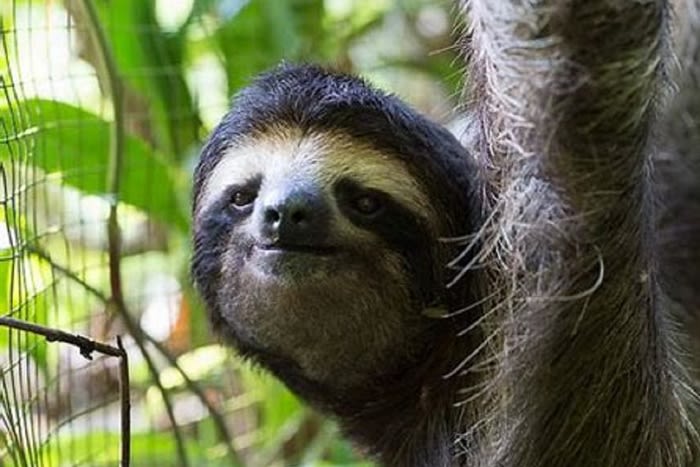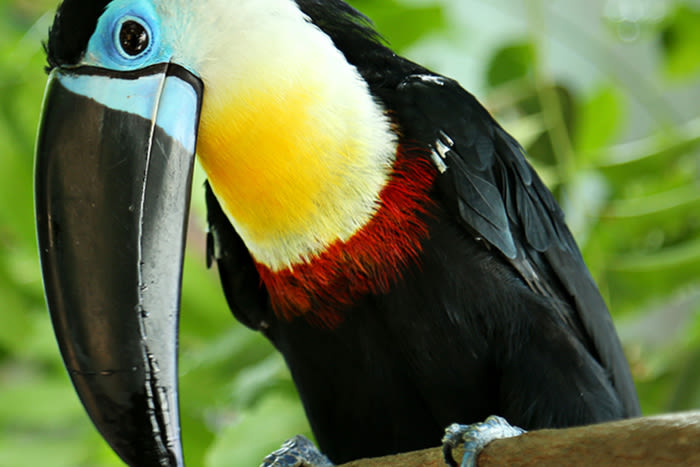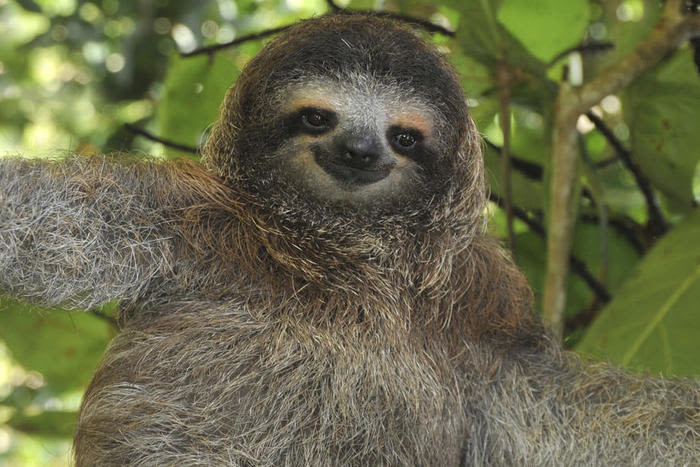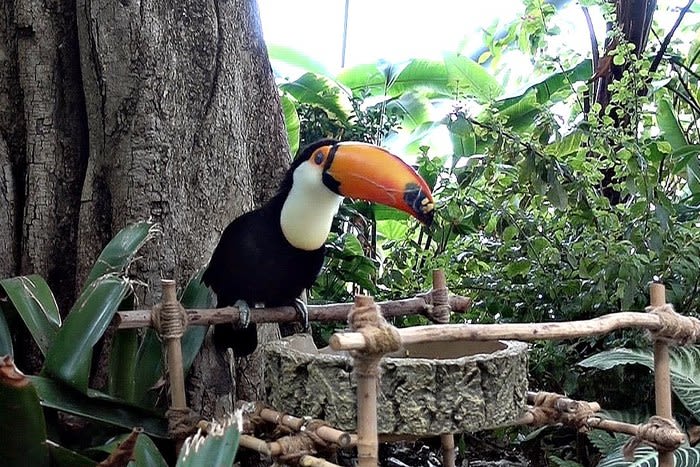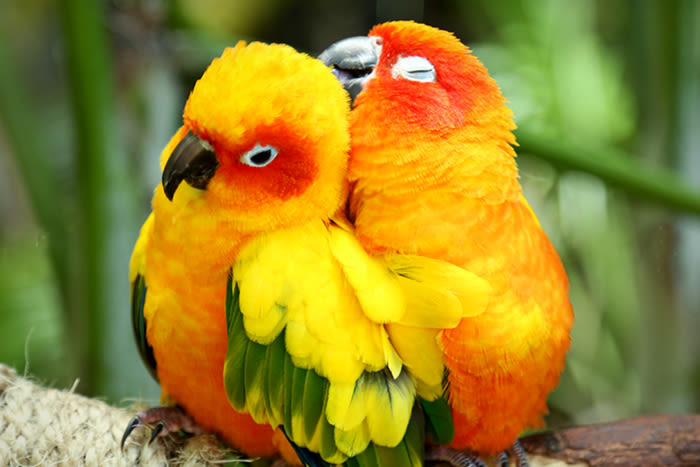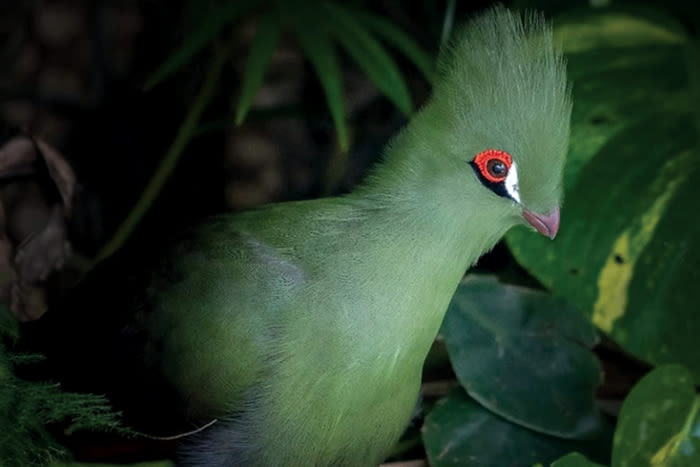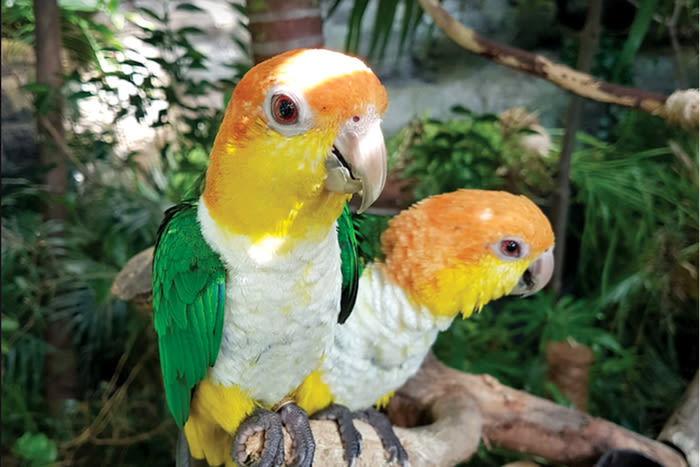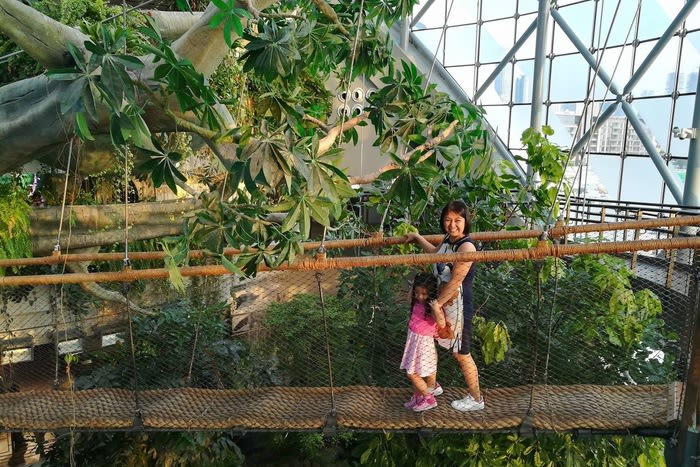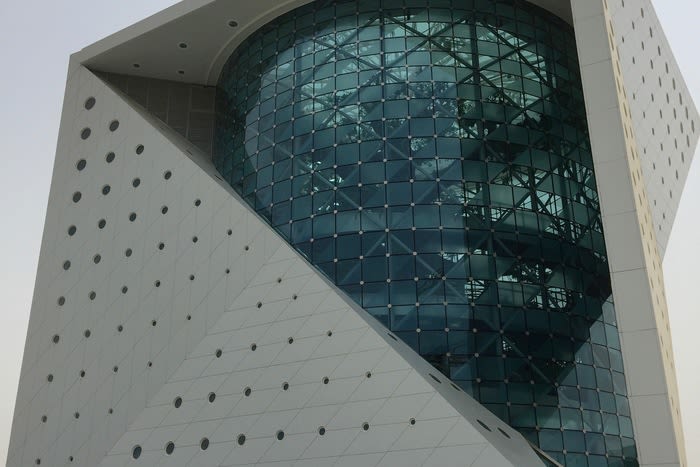 The Green Planet Dubai
dubai

, Explore The City
Limited time only!
Buy Now before offer expires! Explore & interact with a whole new world of rainforest flora & fauna at The Green Planet Dubai.
10 AED cashback

Buy Now before offer expires! Explore & interact with a whole new world of rainforest flora & fauna at The Green Planet Dubai.
amazing place my kids and we enjoyed the experience
Moshira Mustafa
such a lovely experience! loved by the whole family
Emily Fenlon
nice visit experience for kids
Tarig Mansour
very nice experience especially the rain and the birds flying...but i felt it was overpriced cause it is small and not too much to see or do.
Hiba Ziade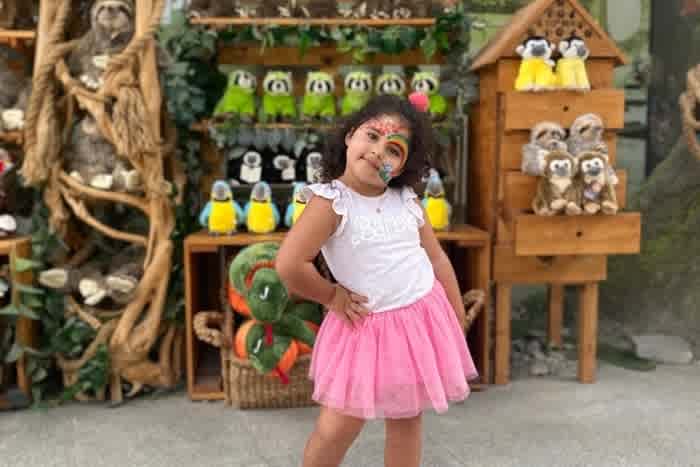 Amazing place
Raed Zeineldine
Any animal and nature lover will enjoy a visit to The Green Planet!
Farah Sabbah
Amazing experience for children to see most animals in a uncage environment.
Leslie El Kurdi
Our experience started with a good 10min queue at the entrance...in +40! The security guy was kind enough to invite my hubby and son inside while I was queuing to pay. Only 1 person at a till, the manager sitting in the corner having a break. We made a fuss but he did not dare to come out. The ticket part aside, the rest was great. You start at the top and go down, meeting the birds, rabbits, sloths on your way. Some birds are very inquisitive and come so close you could touch them (don't!). There was a lovely lady with a snake, giving interesting information to kids. She later walked up to us to show us some frogs that were hiding (5⭐). She also ensured people had the masks on their nose not their chin. The price is steep as you have to pay for kids, too. Even with the Entertainer voucher we paid over 200. And if you want to do one of the animal encounters, that costs extra. To sum up: not cheap but we enjoyed visiting it.
Daiva Harree
it was too crowded for such small place, we didn't see much of animals. Bad sewage smell . 20 minutes inside for 250AED .don't think we will visit again
Tetyana Boyeva
Had such a great time visiting the Green Planet at the recommendation of a friend! Kiddo and I had so much fun seeing all the animals and beautiful birds. Katie taught us a ton about conservation during our sloth interaction and my daughter is INSPIRED. Beautiful birds and fantastic people! We'll definitely come back!!
Lydia Childre
I'm so excited to see the place 🤩
Um Omar Al Amiri
beautiful place
Hala Mousa
Beautiful place to get connected to nature. You get to see and experience Tropical rainforest here in Dubai. All sorts of colourful beautiful birds and animals are there living and roaming freely and they are well taken care of. The premises is well maintained and all safety precautions are taken care of. Social distancing and wearing mask is very very important. Kids enjoy reading and seeing all birds and insects and reptiles. A good 2 to 3 hours you can spend in it.
Zahra Nuruddin
I went with my daughter and her friend and they enjoyed every second of it. the birds are amazing and they saw the sloth and snake. it was beautiful
rachel freiha
Amazing place! It's so green and beautiful! Highly recommend you to visit it!
Radka Gicheva
Very nice "human size" environment with a mix of free roaming animals and others in boxes/ cages. I would have wanted to see more information on the animals on panels but the staff is really great and makes up for it entirely. Lovely tree shaded area at the entrance with a cafe and food/drinks as well as a playground for kids. Great for young ones from 2 to 9 I would say! Happy and relaxing moment for parents ;-)
Marine DEBATTE
Its really excellent place and great idea to have all such rare animals in indoor. Those who behind this idea to make this for the generation to see, know and explore they really deserved heartily appreciation. I have no Word how to tell or express my feeling but simply tell they are greatest. I need to visit again and again to know more about it and to encourage others. Finally wishing more success.
Al Taqs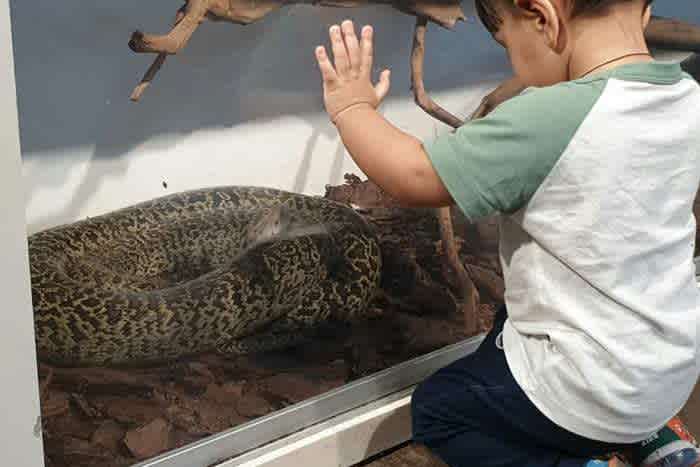 Visited last weekend for my son's 2nd bdy, thoroughly enjoyed the place. Well maintained safe atmosphere to spend a day out.👍Must visit place
aesha
Nobody is enforcing social distancing i was expecting more from the employees! its a Covid disaster
Daniela Schaeffer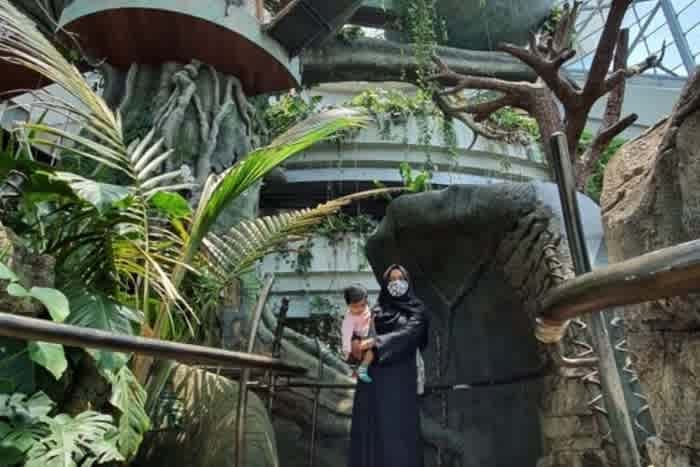 Green planet has reopened its door to public keeping all safety precautions. It's a great place for kids to interact with birds and animals in a closed premise and perfect for Summer the temperature is controlled.
Anzia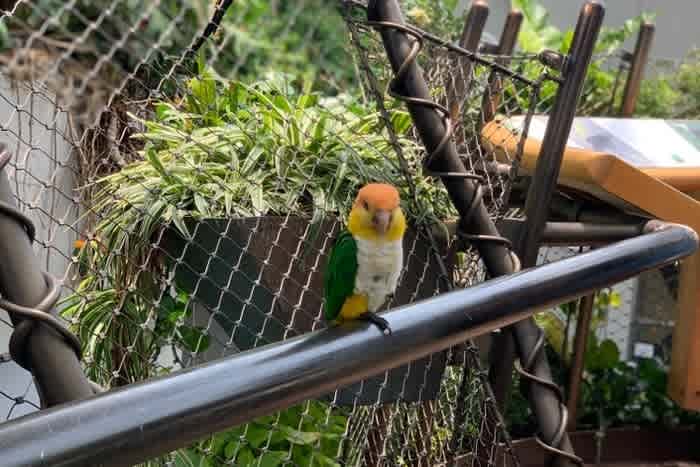 Good for kids to learn and explore, though it's bit pricey !!
Moutassem Kurbaj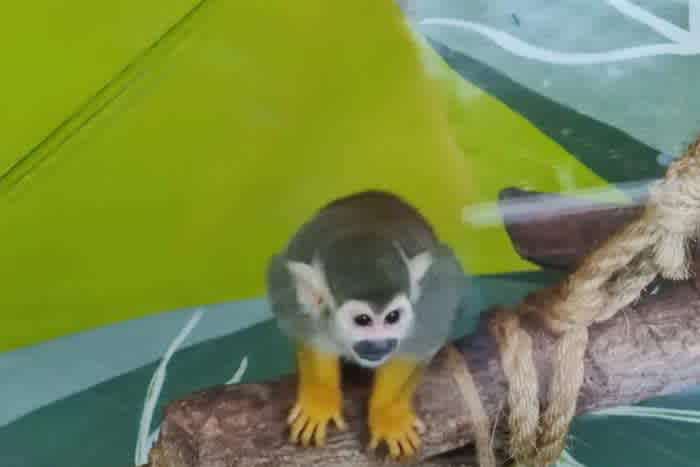 We absolutely loved The Green Planet! my 1.5 yr old loved the monkeys and the birds. the adults enjoyed it too!
Vilma Sebastian Thomas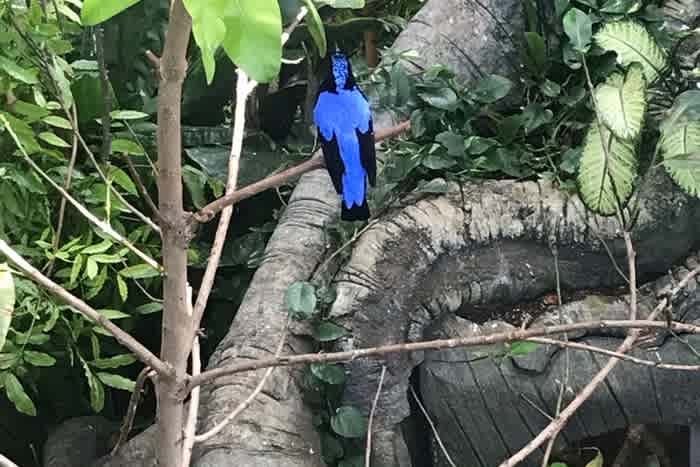 beautiful! an amazing experience. we took this deal from Qidz app and it worked perfectly. it took us about 1,5 hours to walk around and enjoy. the kids were very interested.
Didem Akpir Soydan
yes lovely place.. kids r sure to have good time as there are lots of big and small animals to keep them occupied. my kiddos loved sloth and information about him and touching the snakes. the staff is full of information and my 12 year old had lots of questions which they answered with lists of patience :-) good for 2 to 15 years old kids as there is something for everyone
Rimpy Gupta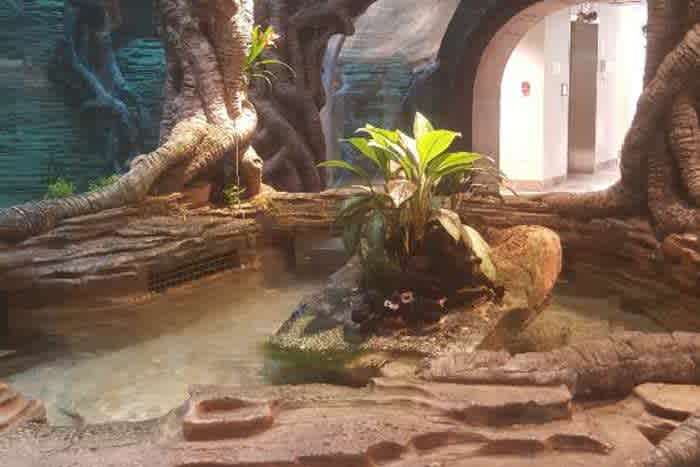 kids loved this place . Perfect indoor place to see all the animals physically.
mariya kalaiwala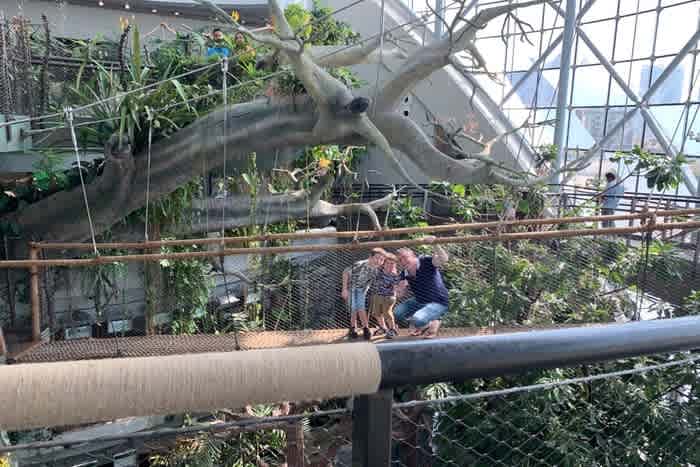 kids loved it 💕
Nadiia Butler-magina
highly recommend this place. our 20months old daughter enjoyed so much.
Kaby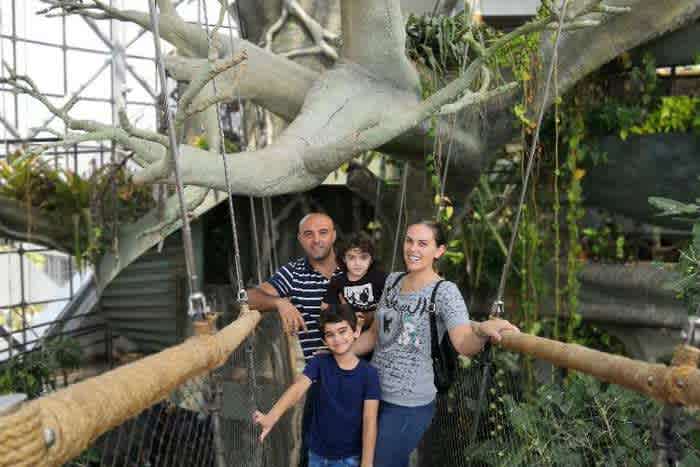 I can't belive we've waited this long to visit The Green Planet 🌱 Like a little piece of the Amazon in the middle of the city, The Green Planet is home to hundreds of exotic bird species and wildlife. My spirit animal, the famed sloth, was fast asleep so we're going to have to visit again to see him. They've also opened up an Australian Outback themed lower floor with wallabies, kookaburras and a massive snake that I shimmied really quickly past 😂 Well worth a visit with the family!
Katherine Nicolaidis
good place to visit. nice variety of birds and reptiles etc. price still seems little more on the higher side. nonetheless good experience.
Geo Xavier
we have been there before, but this time it was a little disappointing, not too many animals
Safa Zok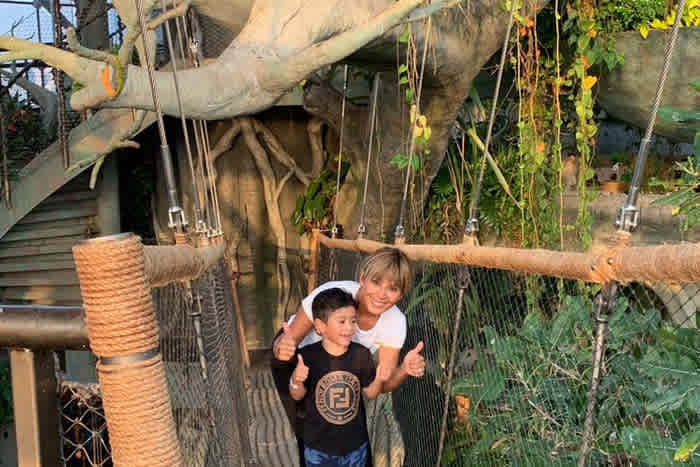 kids enjoyed it but for the price I was expecting more animals.
Annaliz Rugless-Reid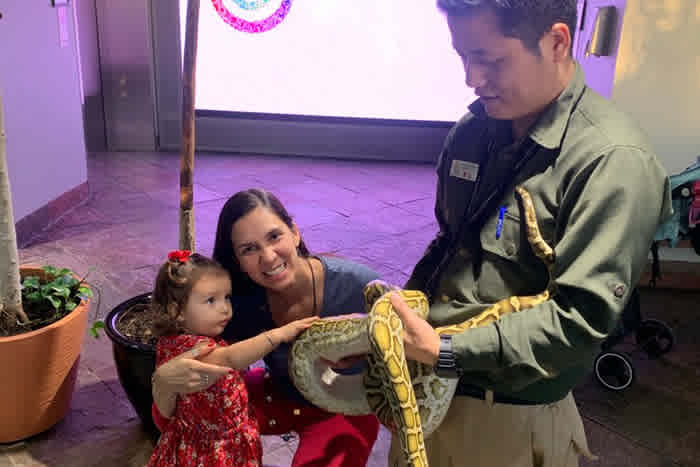 Great place! Poor creatures in the desert, however the staff ensure that they are rescued from owners that got them or from zoos and won't survive in the wild friendly staff entrance a bit overpriced
Melania Barrantes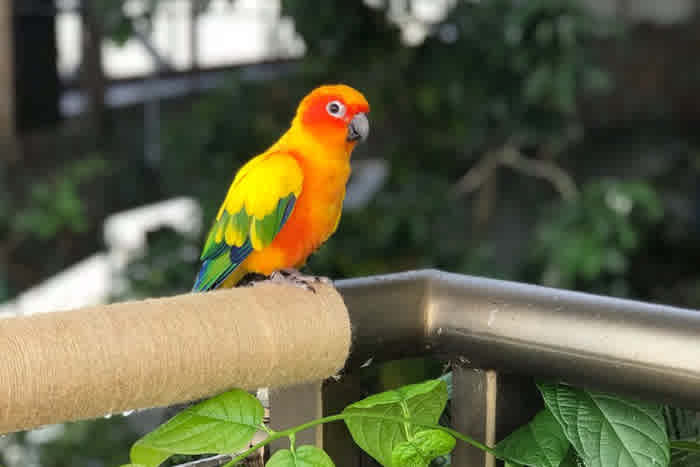 my kids and I had a wonderful day
Daliah
interesting but a bit smaller than we expected, we were done in about an hour
Samah Halawi
Lovely family day out
Mandy Sanger
Very well planned architecture. Easy to access. Can easily spend 2-3 hours. Exquisite collections of birds
Anandi Venougopal
First time visiting with my 2 year old son and we had a blast! great time to spend indoors with the summer heat now, very kind and friendly staff. we had a great time and would definitely visit again.
MaRi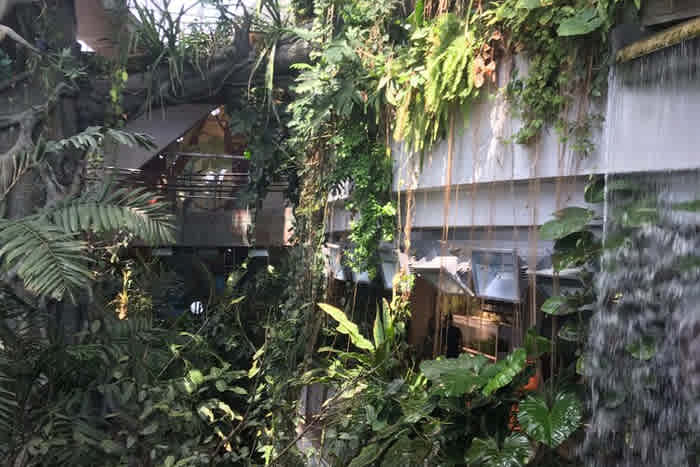 great activity for a hot summer day! even with a 9 month old baby the experience is enjoyable and the staff really nice. A coffee shop/cafeteria is available as well. parking is super easy.
Suzanne Halal
We had such a lovely time! A great place for the family. we got to touch the snake, watch them feed the piranhas and take a peek at the sloth in between nap time too. Fun!
Maleha Arif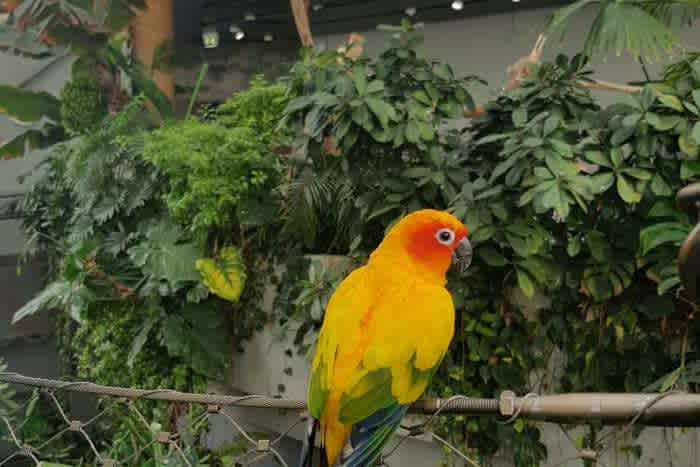 We had a great time here as a family. My 5 year old was in total awe seeing all the tropical life there. For me as well it was my first time seeing so many different species of birds. They all looked so colorful. Its a lovely place to spend an hour or two with the kids. They will learn and enjoy as well.
Bilna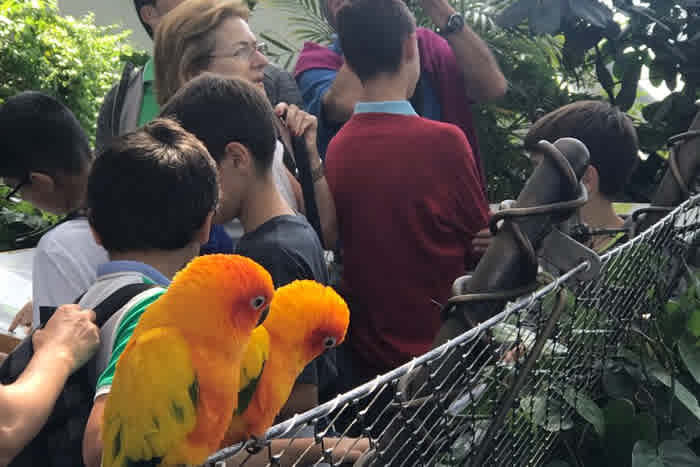 Fantastic visit to The Green Planet. All the staff answered all our questions about the animals and plants. Beautiful and colorful birds up close. The sloth is the most sweet creature. And definitely amazing watching 1000 young piranhas eating a whole chicken in minutes. Worth a visit!
Diana
It was a great experience during our first visit. A good experience for children. A must visit place during the summer.
Kiran Ravi Bhatia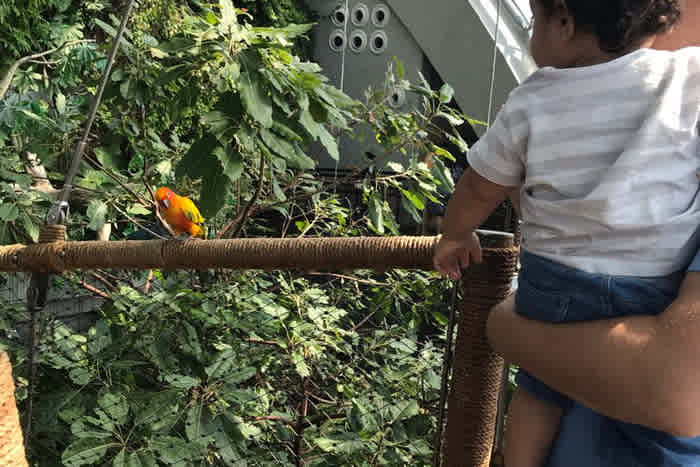 a very nice escape from the city, and a great place to spend a couple of hours. we took our 1 year old twice because he really enjoyed watching the monkeys jump, and the fish in then aquarium. but for older kids,(and much older kids) it is fascinating to see this wildlife in the heart of dubai.
sandra
I visited the green planet with my family as an activity to do and honestly we had a blast. We got the sloth encounter so we got to spend about 30 min with the sloth, feeding it and petting it. It was a great experience and definitely worth the money. As for the building, wow is all I can say. You walk in and truly feel you are transported somewhere else. The climate, sounds, views and everything. It's really awesome to be able to see a wide variety of the wildlife just moving freely around you. We got to see a lot of the birds up close so that was cool. I definitely recommend coming here, it's a great activity for the whole family.
Samar M
This is a modern zoo with free roaming animals. They use all the latest scientific advancements in animal care. The enclousures are large enough and the animals have plenty to do all day. The bat cave is very well done.
Adventures of Eliot
The staff are really friendly and knowledgeable. However, the place needs a lot of improvement. There's not a lot of things to see there. Even the sloth which the highlight of the visit is always sleeping. I've been there twice, both at different timings and I wasn't able to see the sloth. The place should include more birds, reptiles, insects etc. for the amount they charge I would expect a lot more. Having said that, the thing that I liked the most was the ant colony.you can clear see the worker ants and the queen. It's really interesting. I think a lot of improvements are needed especially if you compare this place with the Dubai aquarium/reptile place in Dubai Mall The visit is short as the place is small, it will take approximately 1 hour or even less.
Ebby Mj
ACTUAL FOREST WITH AUTHENTIC SMELLS AND BEAUTIFUL WILDLIFE. You can see a wide variety of birds, some of insects, a snake, some scary looking spiders and some monkeys. If you need any information about the animals the people are happy to tell you about it and they're just kind in general.
Samseer K Muhammed
A one of a kind experience, really reminds you of an actual forest with authentic smells and beautiful wildlife. You can see a wide variety of birds, some of insects, a snake, some scary looking spiders and some monkeys. If you need any information about the animals the people are happy to tell you about it and they're just kind in general. The aquarium in the beginning is nice and had a large variety of fresh water fish. They also have a sloth which is a plus because sloths are kinda cool, sadly they sleep a lot so we didn't see any of his slow action moves. Another cool animal was the lazy Kokomo dragon looking lizard that was just hanging out making you wonder if it's real or fake (it's real if you stare at it for long enough).
Carl _
It is a great place to go with your kids. Quite small though but the explanations and display of insects and reptiles are really nice. The visit will take less than one hour so take your time and enjoy the good weather inside.
Alejandro Vidales
Absolutely loved this place! Very informative, loved how we could interact with the wildlife and get to see an actual rainforest. The staff were super friendly and very well informed. Would definitely visit again.
Jawerya Ali
The staff of The Green Planet is ver friendly and definitely won my respect. They explained at each stage about birds, plants and living things out there. Its a unique experience to face birds and plants without barrier (and a sloth as well). One should definitely visit there with kids. It is essential for nature lovers.
Atique Khan
Great Location! As already mentioned in the previous comments it's a very nice place to visit in Dubai - extremely nice staff (who will explain everything about the animals if you ask), very beautiful idea (with its big tree in the middle of the building where you slowly go down around it) and lots of opportunities to discover curious small animals (so take your time while walking down, do not run, 'cause it would be over after 20 minutes and you wouldn't have seen many great things). At the end of the walk you can feed some fishes, so feel free to buy a voucher at the desk (you will be asked for as well). Very recommended trip and something different to visit in Dubai.
Paul K
Extremely nice place. I really enjoyed my time visiting. The building is beautiful both from the outside and inside. Inside birds fly free between the 4 floors and there are a bunch of interesting other types of animals. It gives an atmosphere like you are in a rain forest. At first it looks small but you can prepare to spend at least 1-2 h inside. The staff is kind and helpful. They give you a lot of information about te animals and plants. I recommend this place for tourists and families with kids.
MaTu