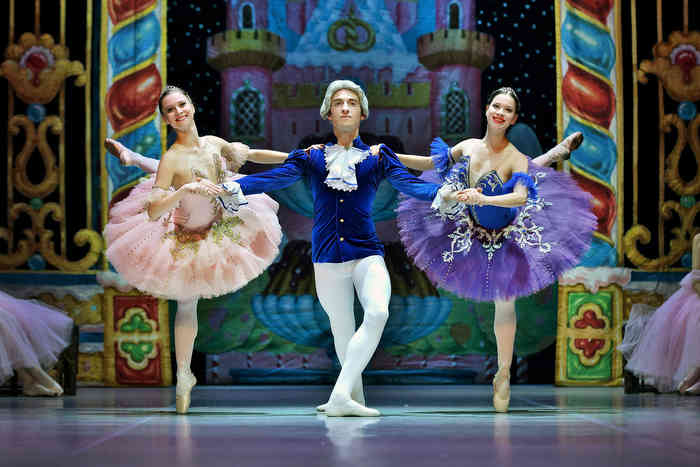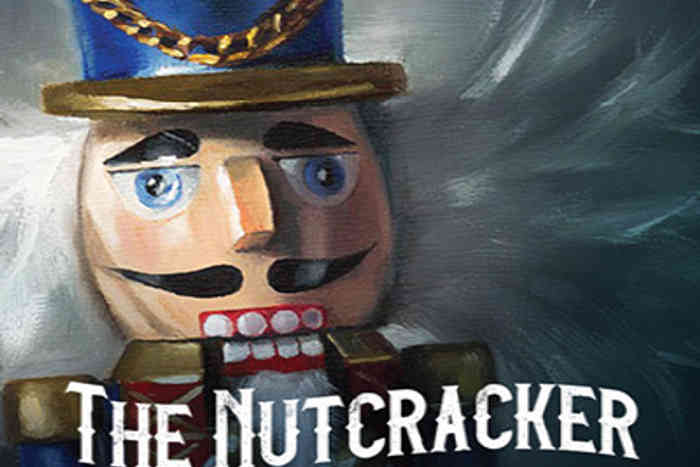 The Nutcracker
dubai

, Explore The City
Great venue with many amenities for show goers. The theater is big and very nicely designed with great acoustics for music and sound. The lounges are available in all floors and they are good as well, the interior of the venue is amazing as well. There is parking for the venue which adds a lot to ease of access. The outside areas of the venue are big and you can catch the fountain show .
Mahmoud Doughlas
Any concert in Dubai Opera is a beautiful experience. Well arranged and picked events. Soul feeding moments are guaranteed. I visit the Dubai opera every time i need to have an escape and mind relaxing in this busy world.
Ina Nalbandian
Dubai Opera is a modern masterpiece. Strongly recommend to go for this wonderful venue tour. There is an interesting story behind each and every object. Such an amazing feeling to be inside of the same building hosted worldwide known mega stars and to be a part that unique atmosphere.
Ir Ki
Design: The structure was beautifully built. Amazing ambience. The design, the feel of the place was good. Staff: I don't want to sound racists. Philipino staff extremely rude and impolite. However, the staff from Africa were very helpful and friendly.
Yousuf Fidaali Burhani
The opera experience all socially distanced. It was very well managed and seats were managed to ensure that no one was sitting too close. Very impressed. In such uncertain times it was great to see that you are still able to go out and enjoy a show in a safe environment Show was great and had loads of fun.
Puja Gujral
Very beautiful structure.... Adjacent to water body... Gives a breath taking view during nights.... Well submitted in the posh Dubai mall area
Konamaneti Sreenivasa Reddy.
Wonderful place to visit and to walk around it's distrcit towards the Dubai Mall, we went to a comedy night and enjoyed it
Suhail Sufi
Very confusing parking situation. They make you walk all around the opera to get to any location in the opera. I guess that's th e design so u see the whole architecture. I guess it a good thing for them. Not so good for people who avoid walking. It's a symbol of grandeur at its best. Everyone should experience it atleast once
Omar Sikander
Wow .... amazing experience of Iftar dinner in Ramadan. Food was delicious and ambiance was fantastic. I had a great time with friends.
Ali Ashfaq
beautiful opera house. We visited back in March and enjoyed it very much. It would be great for Dubai to have more often international opera production in town.
Markus Brodmann
A gorgeous venue hosting high-quality performances, Dubai Opera is one of the best places in the city to spend the evening. There is wide of variety of shows here--classical, ballet, opera, musical theatre, modern dance, pop--and it's easy to buy tickets online. The bar serves small snacks and drinks, although the intervals are brief. The best bathrooms (with the most stalls) are on the ground floor. Parking is plentiful with both paid and free options. There are a number of restaurants in walking distance of the opera.
AB Heintz
A stunning theatre. Just walking past the outside is testimony enough to the splendour of the architecture. It struck me that the inner and outer design might have been inspired by some nautical themes. A tribute to the arts, akin to other world class theatres, a visit is highly recommended.
Juandré Scheepers
A great place for a memorable night however the management should really focus on ticketing because it's a joke, we paid for the platinum class and for the first part of the show everything was great however when the next part started, people with normal tickets started flocking in to the platinum seats and the might even take your seat if you went for a break. It's a mess really because no one checks their tickets. So a tip for you there if you're looking to attend an event just buy a normal ticket and sneak to the platinum seats and no one from the dubai opera staff will hold you accountable.
Mayed Almeheri
Amazing place. First time we went was during the Lea Salonga show. The show sold out quick amd we managed to snag tickets at the back. It did not matter because the audio design is out of this world. It was truly an enjoyable experience. From parking to navigating our way to the seats, through watching the show and finally to leaving...it was smooth and enjoyable. Highly rated!
Ry Clark Media Arts