Home
/
Lewis Capaldi Live in Coca-Cola Arena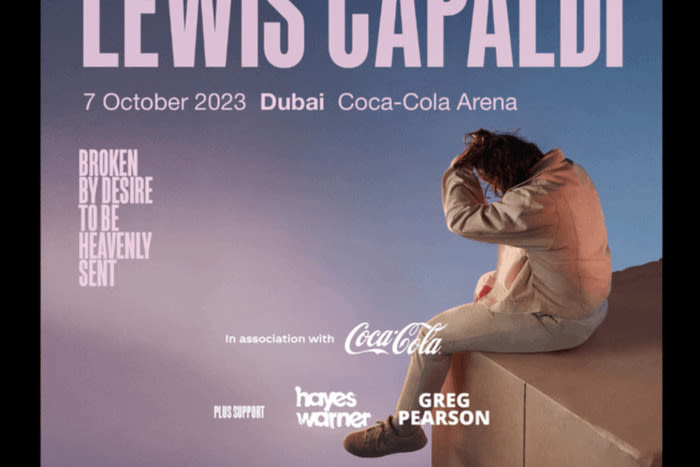 Lewis Capaldi Live in Coca-Cola Arena
dubai

, Explore The City
< 0-13+ yrs
Fairs, Shows, Malls & Markets
Limited time only!
Scottish singer-songwriter Lewis Capaldi is back in the UAE by extremely popular demand!
Activity Description
Lewis Capaldi, a Scottish singer-songwriter, is returning in the UAE due to overwhelming demand and will be performing at Dubai's Coca-Cola Arena this time. Capaldi is scheduled to play in his third Emirate in as many years, following a sold-out performance at Sharjah's Al Majaz Auditorium in 2020 and the headline performance at the Abu Dhabi F1 last year. He's someone who everyone should see live because of his outstanding musical talent, excellent stage presence, and razor-sharp wit. Following the success of his debut album, "Divinely Uninspired To A Hellish Extent," which peaked at number one on the charts, was certified platinum, and had the year's greatest sales, Lewis Capaldi is currently working on his widely awaited follow-up.The upcoming concert will showcase Capaldi's best and most loved singles including 'Bruises', 'Don't get me wrong' and 'Before you go'.
Reviews
There aren't any reviews for this activity yet. Be the first to write one!
When
When
Saturday
07:00 pm - 11:45 pm