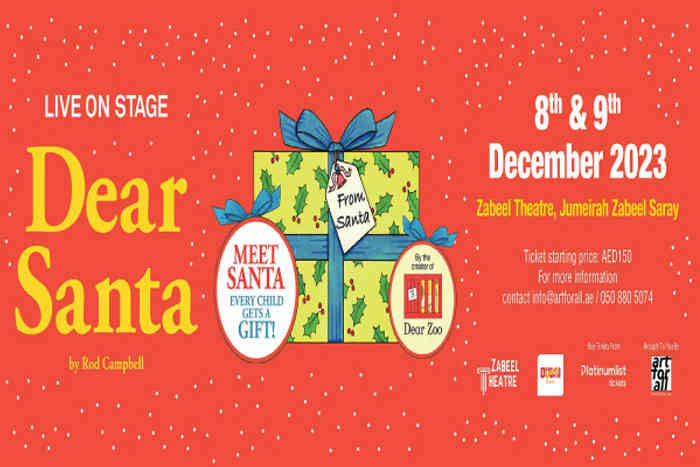 Dear Santa!
dubai

, Explore The City
< 0-13+ yrs
Fairs, Shows, Malls & Markets
Limited time only!
Dear Santa! Coming to Dubai!
Activity Description
The well-loved holiday tale Dear Santa by Rod Campbell is the ideal way to enjoy Christmas. Dear Santa, a children's book by the author of the well-known Dear Zoo, is the ideal Christmas gift for young readers. Rod Campbell's cleverly entertaining manner is on full display on stage, complete with comedy, lots of audience engagement, and Christmas music galore. In the novel Dear Santa, Santa describes his tenacity in giving Sarah the best Christmas gift ever. However, things don't work out and he doesn't understand it at first! Just in time for Christmas Eve, he ultimately decides on something "perfect" with the assistance of his sly elf. After every performance, there will be a chance for the audience to see Santa himself!
Reviews
There aren't any reviews for this activity yet. Be the first to write one!
When
When
Friday
03:00 pm - 06:30 pm
Saturday
11:00 am - 03:30 pm