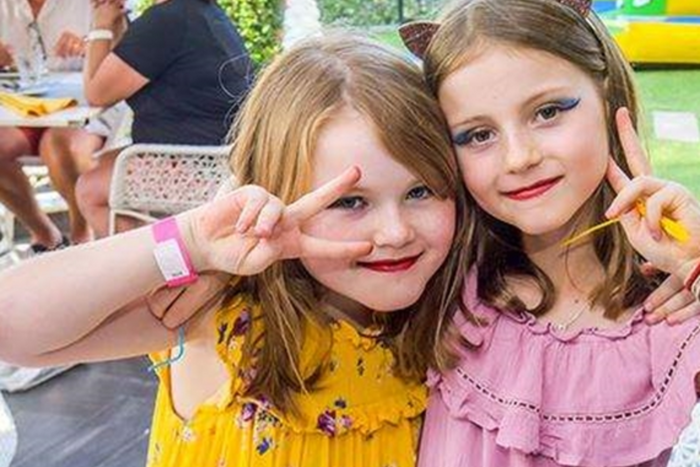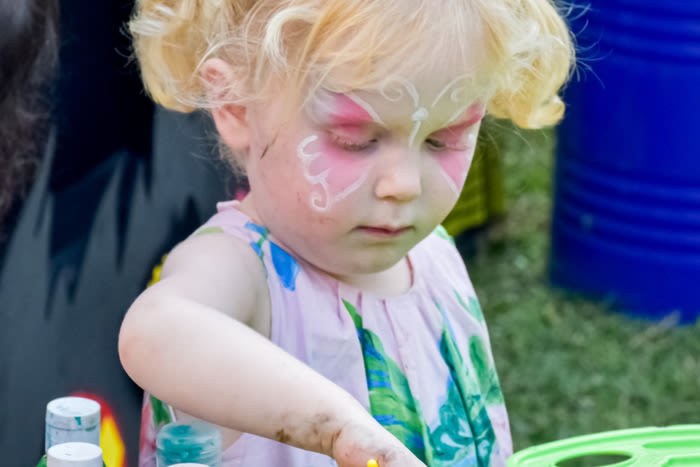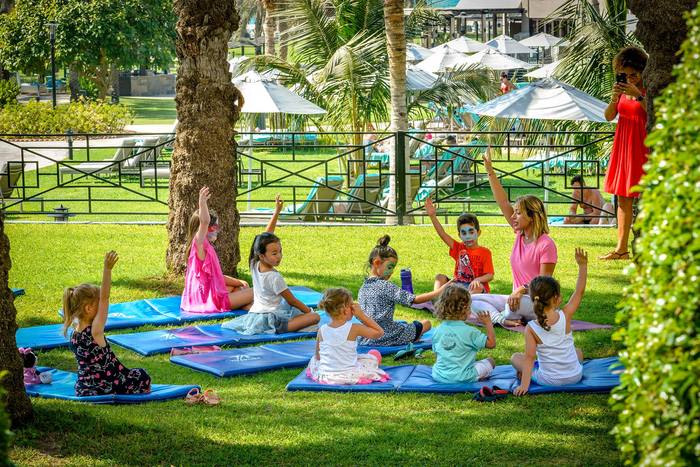 Sunday Family Lunch at Geales
dubai

, Explore The City
very nice place. we took the day pass and enjoyed the great food and the clean beach ⛱️ its a very cool place to enjoy the sun and also suitable for kids and families! I will definitely come back again..
Farah Abdul
Lovely hotel, lots of beautiful birds, beach access . Room service is superb and it's a nice location in general. Big pool. You can walk in the marina area if you are interested in exploring the outdoors. Taxis are easy to access. One of my favourite places to go
Rendezvous Ricochet Catsy
I was staying here for 3 days with my mother. The hotel was very accommodating to every single request during our entire stay, their level of attention and efficiency was one of the best among many of the 5-stars I stayed worldwide. As our flight arrived in the morning, they had no room vacancy, however, to put us at ease, they offered complimentary breakfast. Their standard check-in time was 2pm, when I checked with the front desk at 130pm, understood it would have to be 2pm due to the peak tourist season here. However, they not only offered us complimentary lunch as a "thank you for waiting" gesture, but kindly upgraded us to a sea view room, with breathtaking views both during the day and night. On the night before our check-out date/my birthday, we came back from dinner and saw this beautiful chocolate birthday cake along with a greeting card on the table for us, what a nice surprise! The cake was made with great attention, it was very tasty too. I am not someone who likes to stay at the same hotel, but my experience at Le Royal Meridien has changed my mind about my next trip in Dubai! No doubt I would recommend family & friends to this great hotel whoever swings to this part of the world.
Lisa J
Great hotel overall - we would definitely come back after this 1-week stay - the overall hotel and the rooms are very nicely decorated and very clean - the pools are very nice with most of them being adapted to young kids too - we tried all restaurants except for the Mexican one and they were all quite pricey but excellent food and service, including for the breakfast buffet - the main downside to this hotel is the music everywhere which is quite loud (+ the live entertainments). It was very difficult to find a quiet spot to have dinner.
Marie Mongeot
A fabulous 10 nights at the Le Royal Meridien. All of the staff were great and we tried most if the restaurants which were all superb quality and service. Rhodes was the best restaurant (and also the most expensive) but all are excellent. The multiple pools, beach and expansive gardens mean you have loads of room wherever you decide to go and are all well maintained. An absolute delight and highly recommended.
Keith
As always we had a wonderful time at Le Royal Meridien Resort. Beautiful hotel, fantastic location and the staff are wonderful. Will be back next year.
Sarah O
Great hotel. We stayed there for four nights and had an amazing time. All the restaurants are great but cost according to the standard of the hotel. The room was impressive and kept to great standard. The beach the pools were really nice but the service was not so attentive. Was it worth the price? For a few nights yes!
Patrick Fraenkel
great resort. landscaping is awesome. pool areas. rooms are bit small. breakfast could be richer. but overall a great experience
Ahmed Elashram
Great place to stay, staff were amazing. The hotel is not extravagant, the buffet was good and Gary Rhodes was incredible.. Burger was the best ever
Garryfitness Langler
Modern rooms with a spacious bathroom. The beds are comfortable. We had some issues checking in on time but the staff upgraded us to a sea view to compensate. Overall great experience. The pool facilities are fantastic.
megan binkley
It was my B-Day celebration and we spent there such a beautiful day. Room was decorated as my girlfriend asked them to, staff is friendly and helpful. They have 3 pools, zone for football, table tennis, kids corner and lots of different restaurants. The only point - the beach is a bit far
Дмитро Шарий
Very good hotel. Perfect location. Good swimming pools. Also beeches are very nice. Good food . 3ill come back again
Al G
Beautiful resort. We stayed at the sister property (Grosvenor House) and was able to use this hotel's beach. Staff are fantastic.
Simon Clayden
We went to use the pool area and later to have dinner at Zengo. Facilities and service are excellent as ever. The three pool areas are quite different but each really relaxing and comfortable. The bar areas provide a bit of shade and can get quite busy at he weekend. Zengo was excellent for dinner. Food and service spot on.
Jonathon Beattie
We are on a honeymoon right now at this hotel, but they are really not caring at all about honeymoon; or to make you a little comfortable or special at your honeymoon. They offered us a free lunch and dinner 1st and than they have cancelled the dinner and offering the lunch at the worst restaurant of the hotel. Right now it is 3rd day have already spent at the hotel more than 1,500 usd so am not a bad spending customer but they really don't take care of you nor make you feel special, only promise something and than cancel it and make you pissed.
Ersin Esen
Wide and welcoming beach. Umbrellas at a distance from each other. Pampered by cold washcloths and mint ice lollies. This is also the beach of the Grosvenor house.
MarinaPaola Mariano
Super resort, specially for kids. Nice and clean all round. Staff very friendly, helpful and respectful. Modern and stylish rooms, plenty of facilities.
Jawad Ahmed
The hotel has been renovated recently. Haven't visited the rooms since the renovation but I've been at the lobby and ground restaurant. I've also been to the gardens and the mexican restaurant 'Maya'. I really like this place. Their gardens are amazing and if you go there in the afternoon you can enjoy an amazing sunset view. Also Maya is a very nice restaurant, not very expensive and with tasty dishes. Do try the guacamole and the fajitas!
Lefteris Savva
Geales Saturday brunch was really nice. Lots for the kids to do and nice food. Service from the staff was also very good.
Anita North
Amazing staff..great views...good food...so many amazing restaurants....very efficient front desk staff...clean... efficient service A TO Z...very very safe...near to great night life...🤗🤗🤗...would stay here as many times I come to Dubai....special mention for a very courteous staff...a lady from Sri Lanka attending all guests in their wonderful club lounge...sorrry., don't remember the name but star of the club lounge.👍👍👍
Puneet Kukreja
Amazing place , right of the nice beach! Good sea view from the balcony! Atlantis, Burj Al Arab can be warned! Busy Sky divers around the beach! Nice rooms , clean pool, nice buffet ! Highly recommended! Check the tariff if meets your budget, but it s usually bit higher side FYI!
9Bosses Astro
This place was amazing we spent 4 nights here for our honeymoon, everything was clean even got an up grade on our room, the food is good, love the swimming pools with a bar at two of them, the weather in February was on average 28 so a good heat. On the down side there is construction going on next to the hotel 24 hours a day, we were made aware of this before we booked. Service is average some of the workers are very good others don't even know how to say thank you, there could be a big improvement on manners. Other than that a great place to stay right on the beach
KEVIN SCREENE
Had a fantastic stay here with my wife. Great location. Fab restaurants and pool / beach area. Great service
Jeff Doran
Spent the day. Great place to take kids and family for the day. Food options are extensive and quality is top notch.
Gurupratap Singh
After updating and redecoration, it's back to its glory. Fabulous place and hospitality is faultless. We have been here Four times and on each occasion, we haven't been disappointed.
Prashant Patel
Absolutely loved the hotel. There are 3 swimming pools including an infinity pool. The staff are really helpful, polite and always smiling. The food is very good when going half board you get options of the varying restaurants onsite and will help support any different types of dietary requirments. You must check the old town and sand dunes. My first time here and I can say that it won't be my last. Always check the weather before booking to get the best as it can get really hot. Dont be scared about venturing out as you will find that local people have a strong grasp of international languages including their own. Hope the photos help, and there is so much to do you won't be disappointed.
Sameet Gill
Well maintained. Equipped with all amenities. Beautiful view and swimming pull. It's a perfect holiday place.
Manish Joshi
It is my second time in this hotel - I would recommend it to anyone. Great staff, excellent food and a good location.
Jelena Golubovic
Absolutely great service from the staff at this hotel. The views from my room were amazing and so was breakfast. Only downside is the distance to some of the Dubai sights.
Cindy Penders
An absolutely fantastic place to stay. Cannot praise them highly enough. Wonderful facilities and fabulous staff.
Malcolm Shore
Hands down the most friendly and helpful staff I've ever encountered. They go the extra mile with everything. We left a phone in a cab and the concierge took our information and worked with the cab company and the place of business we took the cab from and had the phone back to us within a day.
Alexander Buschor
Amazing place to enjoy the weekend if youre a Dubai resident. Their brunches are also amazing
Massih Shahbazi
On the beach. Great service and very accommodating staff. Fantastic breakfast.
Nylesh Vaghela
Good hotel particularly for families. Nice spa and barber. Beach resort!
Haseeb Akram
Amazing location and setting. The property and service has vastly improved since the renovation a few years ago. Perfect for couples and families. Housekeeping department needs to be improved.
Abdullah
If you actually want to get out and go see Dubai, this is the place to stay! The rooms are wonderful and the staff pull out every stop to make your stay perfect. Their restaurants are great and there is a reason breakfast looks crowded: IT IS AWESOME! Anything and everything you could possibly want is made right there and your coffee is fresh pressed at your table. After breakfast, their friendly concierge will help make sure all your plans go off without a hitch. I can't wait to come back.
Gavin White
stayed for a total of 6 nights while on a girls trip; the rooms that we had (All suites) had a separate dining and living room and a door that led to bedroom and bathroom along with huge closets. The food at complimentary breakfast with many options and for those that eat pork, there is a separate buffet area with 2-4 dishes as well... great variety! the shuttle was able to take us to the mall, the staff was friendly, and the complimentary HH everyday in the lounge on the 2nd floor came with light bites that were delicious! I would definitely recommend this hotel. Pool was spacious but, a little dirty so spent most time laying out or at swim up bar. The resort has several restaurants but, my fave would definitely be the japanese restaurant (I believe it was called Zen)- the spicy ramen dish with coconut milk was to die for! specialty cocktails there also were very tasty.
G. Lott
I can recommend this excellent Hotel to everybody looking for relaxed days in Dubai: - perfect refurbished Hotel rooms and main building - perfect staff in every place - nice food and beverages - best Location with direct beach Access and walking distance to "The walk at JBR"
Ani
The hotel has been recently revamped well at least the lobby. I was not a stay in guest but only attending a conference. The room we were in had an amazing view. You can see the palm and the sky divers. The lunch buffet has a good variety. I love the Beef roast and live meet grill to be cooked to your liking (steaks, lamb chops, chicken, fish) There are 2 Resturants that we tried: Maya: Spanish Resturant - I personally loved it and there are salsa nights if you are into that Al Khaimah: Arabic/ Lebanese good food and they have shisha available
Meytha Ahmed
lots of options and all options are good ones. just as much a business hotel as a resort. modern rooms and attentive staff
pascal picano
Lovely hotel, great resort. Amazing steak restaurant, fab spa and brilliant customer service. Highly recommended.
Emmy Romm
One of the best resort in Dubai. With a private beach and a wonderful fitness club, and an amazing breakfast, i just love it...😘😘
RAPHAEL MASARI
Excellent hotel and service especially in the club rooms. Worth while taking the club rooms as afternoon tea and evening drinks with snacks are included. Ideal location on Jumeriah. Clean beach.
Rajinder Kapoor
Great place to be if you are going as a family. I haven't stayed the night but I had a really enjoyable day at the beach and resort. Staff are kind and friendly although you expect nothing less for the price you pay.
benjamin vidal henderson
This is one resort that's highly recommended. Lots of activities to do for the entire family plus there is a great selection of restaurants. The brunch is one of the highlights - awesome is how i can best describe it. You can get the day use options for the pool or beach for non hotel guests at a fee which is really nice.
steve olweny