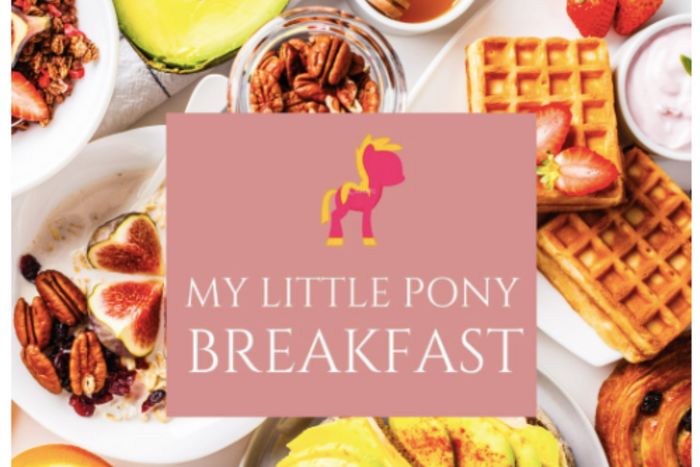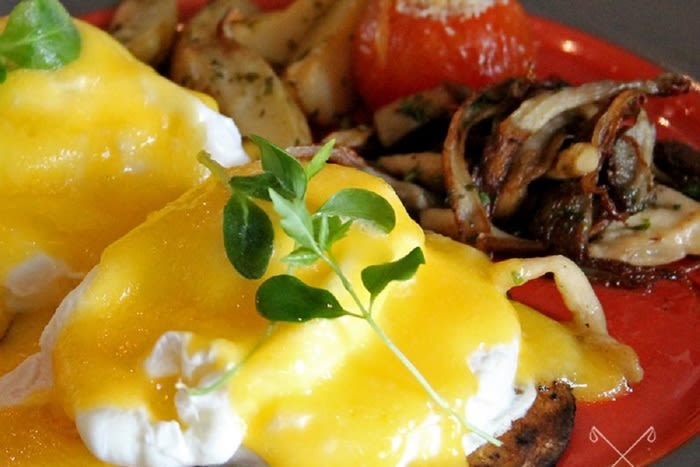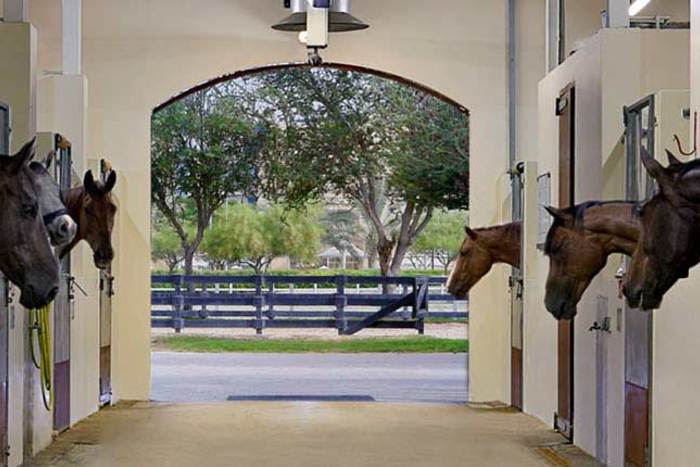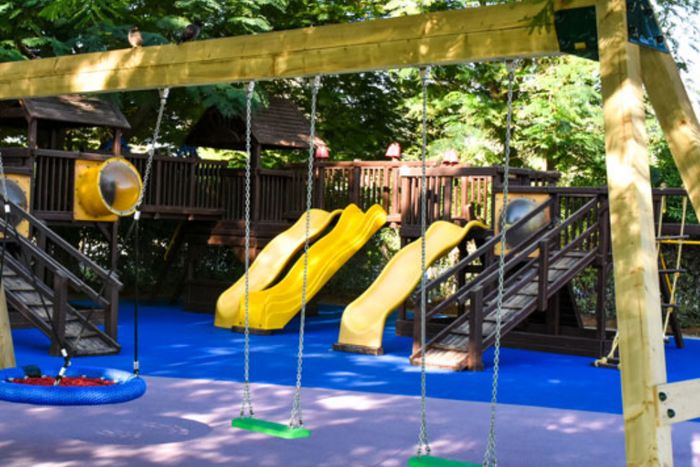 My Little Pony Breakfast
dubai

, Explore The City
isn't it curious to see that all the 5 star reviews are from local guides who probably get a free meal or some other incentive to write fake reviews. This is a sad place. The food in the outdoor restaurant is at best mediocre. One of the male horse trainers struts around the place like a cockerel who acts like he owns the place. The staff at the horse training office beside the stables are great but that is the only good thing I can say. No management presence seen. Most discerning people will avoid this place.
Joe Wicks
Organized my wedding celebrations at the Dubai Polo and Equestrian Club. Beautiful venue, helpful staff, professional services and overall a very good experience! Highly recommended. Particular shout-out goes to Roy and Raymond for their efforts in coordinating the event!
Shiladitya Majumdar
I have to share the disappointing management of the Horse Riding classes at the Polo club. From the time of the assessment, my LO has been put in four different classes at beginner levels where she has just sat on the horse while she is a Level 1 Advanced Rider - and every class that we have gone (early morning classes that too!) the teachers have no idea why my LO is in their class. It is so disheartening for us parents and my LO to see her progress going backwards and none of the instructors or management seem to care. I even got a nasty class from the receptionist asking me why I put my LO in the wrong class! I wonder why I would put her when the school is suppose to instruct this. Maybe this is my own experience, but will definitely be looking at some other stable for training. Management needs to get their staff ( reception) and trainers in sync - nobody knows what happens there. Such shambles, such a shame.
Prima Castelino
We used Dubai Polo and Equestrian club for our wedding end of October 2021. The service and execution of the event was incredible. Roy, Rowena and the whole team were outstanding and they ensured we had the best day of our lives. Do not hesitate to use this venue for any event, they are the very best in Dubai.
apdxb1990
We had a club membership on and off for a few times. Our experience got worse over the years. When there is a problem, there never seems to be a manager on duty, just always "interim" managers that seem to come and go. Kids run wild at this club and though there are designated areas for them at the restaurant and at the pool, they jump and swim into the lap swimming lane and aren't listening to the instructions of the life guards or the affected adult. Their parents react mainly agitated and assertive when you bother them while they're drinking by the pool bar. If you want to find peace and tranquility, a competent service and security, please spend your time and money somewhere else.
Okka Fraile
Love coming here with the kids. Usually tire them out in the outdoor wooden playground before doing a tour of the horse stables, a pony ride and then settling down for some scrumptious food. All set in a very green and friendly environment. Definitely worth a visit!
Emmanuel Dunseath
A nice cozy getaway from the busy Dubai city life. Right next to Studio City, which isn't very populous. Have breakfast at Epona Lounge on the wooden benches out back as the birds chirp away in the distance.
Gayna Kumar
Caters for families as well as adult groups. Has a family restaurant on one side and a cigar lounge on the other, showing sporting events. Great to watch live Polo. Very pleasant staff.
Katherine Dugdale
Quality with a capital Q...... Took my youngest grandson there for the day on a few occasions to laze and splash in the pool. My son and his wife live close by and it's a drag going a beach hotel every day and playing about in the house pool can be a bore. The staff are wonderful and pleasant and lunch is super. The pool is large, annoying ads always quiet and there is a large shaded pool for toddlers as well as a shaded play area. It's wonderful to see the Polo ponies being exercised too. Big thumbs up. 😎👍
paul herbert
A very cool location that hosted the Dubai 24h welcoming party. Feels very much like a modern-day Victorian members club. The architecture is grand and the grounds are immaculate. You feel wealthy just sitting there.
Joe Dix
The restaurant is great for a coffee and catch up and has indoor and outdoor seating, and plenty of parking. Good selection of food, tasty too.
RosieAndScott TieTheKnot
Big surprise in the desert. Good breakfast on Fridays and affordable. Horse riding lessons for kids is a must do.
fadibou
A very beautiful place having a polo club ,lounges,pool,spa ,gym jacuzzi and steam sauna.great place for family ,relaxation and business meetings. Only one ladies prayer room available,can be used by gents as well if not occupied. Kids karate classes also available. Parking is free. Towels can be collected from pool side. Shower rooms available. Baby pool available as well. Life guards available round the clock.
wajid akhtar
A nice and relaxed place for a quick bite to eat. A great place if you like horses!
Dailos Rodriguez
Mainly went for a daytime round the pool visit. Very nice atmosphere and very child friendly. Food was acceptable though we only had a round the pool snack and I am sure they do much more elaborate dining for the more discerning visitor 😀
Adrian Beane
Amazing and quite place. Nice to go out during winters. Very close to Arabian Ranches. Ideal place for small outdoor parties.
Errol Menezes
Pool attentant Bikash was not helpful at all. In a poor English he approached me while i was seeking for help setting up my sun-bed and refused to help me, all he could say was warning me that I am not allowed to move the sun-bed. Nice place but the unprofessional workers make it unpleasant.
Emiliano Riverso
Business lunch is good value for money given the location and the atmosphere... Weekend breakfast is great with plenty of space for the kids to run around and enjoy the playground.
loic thill
I ride here weekly. It us welcoming and the staff professional. The horses are well cared for and well trained.
Gillian Lumsden
The restaurant was surprisingly good for lunch. Not cheap but price improves with the U by Emaar discount. Playground was good for the kids.
Chris Adams
Great little pre race party for the 24h TCE abd GT endurance event fir Creventic .... Loveky setting close to the main circuit
matthew Jordan
Great place. Was staying at friends and came here during the day to use the pool very reasonably day pass. Plus you get to use gym and spa. Eat here couple of times very good food.
Nick Stewart
I must say its the best at sunset, beautiful plc to host events and also really good if u love to see horses
varun kashyap
I really loved the spa. The staff is very welcoming and the therapist was really professional! The location is elegant and cosy. I really spent a great time.
Fabien Talidec
Everything went wrong when I went to the restaurant here.First no-one bother to notice I'm even there and at that moment was only other two table at the terrace occupied.And than came this very rude Filipino staff, after I waved on her forever. Pointed rudly out that " yet this animal here"..and tryed to seat me away from the restaurant seating area right under screaming loudspeakers and busy kids castle...not sure that this is attitude of pet friendly place as that's how this place is advertised everywhere..well still give it chance one more time as this could go down to just this one women clearly disliking dogs..(And we talking here small, quiet, well behaved Toypoodle)
Dana Zdenkova
Went to the Christmas fair there. Wasn't very chrsitmassy and considering it's somewhere you want to take children, they didn't have many easily accessible ramps for pushchairs. So it was either carry the pushchair up stairs or walk a ridiculous distance in the heat to get to a ramp. Also, parking was a disaster. Narrow channels to get on or out. Parking stewards didn't seem to have a clue and traffic built up because of their incompetence and then, we had to park a long way away from the event and had to carry the pushchair over barriers and uneven grass due to there being no clear route to the event. Won't be going again unless they actually get their organisation right
Russell Quiffhead
Live this place, it's like being on holiday each time we visit. Relaxing and friendly, my only complaint is that they do not provide complimentary water, which virtually all of the hotels do
Colette Affaya
Great for families and activities. They have swimming pools for kids and adults, small outdoor kids play area, gym and offer classes for kids. Restaurants are not that good however good enough for the time you may spend their. Pool bar offer nice snakes.
malak hassan