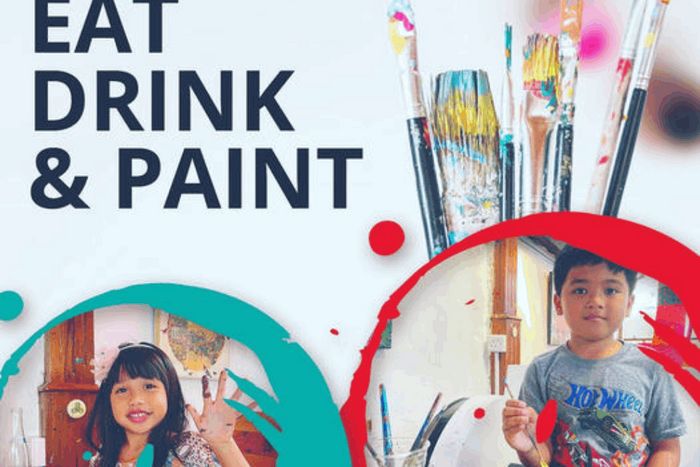 Denny's Kids Eat Free Tuesdays
dubai

, Explore The City
This is one of my go to places for an all day breakfast experience. Their pancakes, loaded omelettes, shakes are all amazing. Went with friends there yesterday. They too enjoyed the food. Will definitely go back for more!
Sherin Ann Thomas
Nader the floor manager is meticulous and ensures you're taken care of. Our waiter is often Abraham, who's awesome. Friday mornings are very, very, very busy. So be ready to wait. But the staff are great and try their best. Use entertainer.
Nzaar Ihsan
Fabulous. One word this place is fabulous With the taste they have and the presentation they give is mind blowing. Must must visit place. It's worth your money i can bet. Oreo shake here is really really good
R Q
Service was average. Food was ok. Ambience ok. Price ok.
Nikhil Bhatia
Lovely staff and great food. Ruined my diet and I'm not sorry!
Reka Marton
We went there for breakfast - Portion size and service - superb. Value for money was good. Really liked bottomless iced lemon tea . Nice atmosphere - families, couples, small groups. No pork (an American breakfast needs proper bacon and pork sausage) and no HP Sauce (a Brit like me needs HP Sauce with his bangers) Overall though, I would definitely recommend and would go again.
Matt Watson-Power
I had the burger it was so wet with water, I think they cook them and soak them in water and fry them once you arrive. The bun was soaking wet and water dripping from the burger, chips tasted of old oil. I don't feel well after eating the food.
Clara Clarke
Great Denny's, great food. Friendly service. It can be crowded at times.
Sven Hagenberg
I love that Dennys is open 24 hours and is dog friendly. If you don't mind sitting outside, you can bring your pet with you. For a reasonable price, their food portions are quite big so prepare to take away some of your left overs. If you like IHOP, try Denny's.
Z G
One of the 24 hour food places in Dubai and also one of the few places here that have an authentic diner atmosphere. Their menu is breakfast-oriented, which I appreciate as good breakfast places in Dubai are rare. Although the food choices and prices are comparable to TGIF's and Chili's, Denny's uniquely have "slams". Service is perky and friendly regardless of the time of day or night.
Stef Eiaw
3:50AM. Welcomed us and ushered us into a table. Gave us the menu and when we were about to order, manager comes to say only take away is allowed. It took them a good 10 minutes to inform us that very important detail. Why can't they say it while on the front door right away?! Why make your customers feel comfy on their seats only to tell them that no you can't eat whatever you're ordering in here?!
Rian Gabor
The food in Denny's is always good! No matter what branch. The salted caramel and cream pancake breakfast was so good! The only down side was the staff. They were sitting on their phones a lot and also charged our card 3 times
Rhys Keith