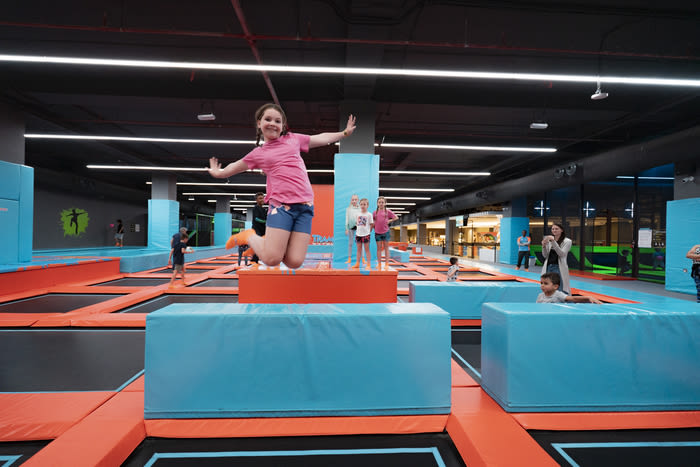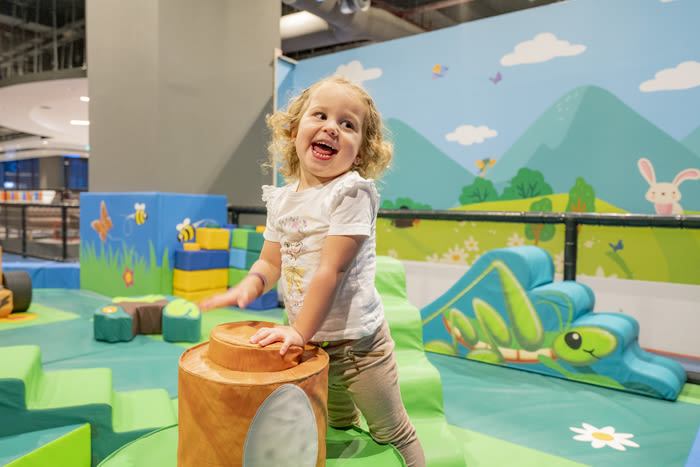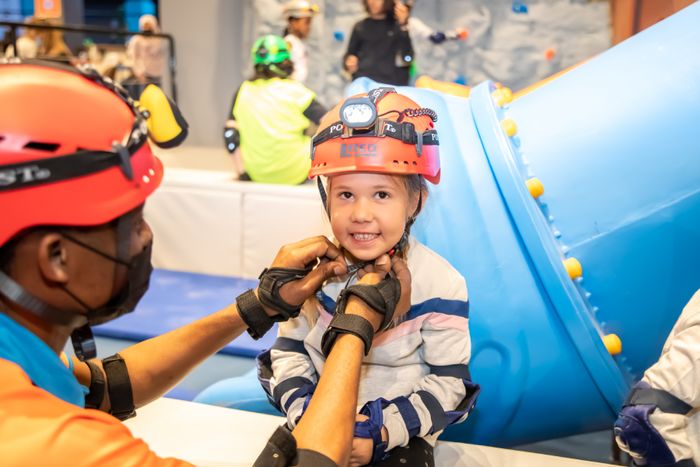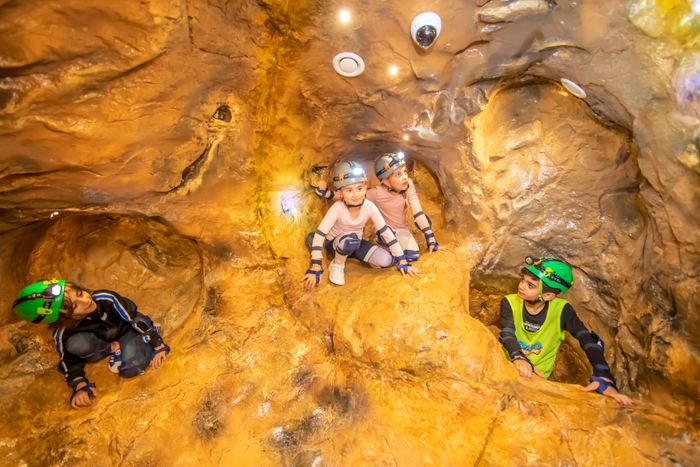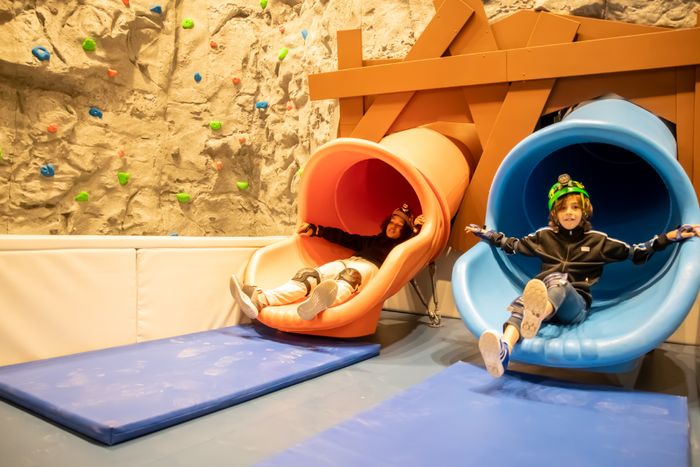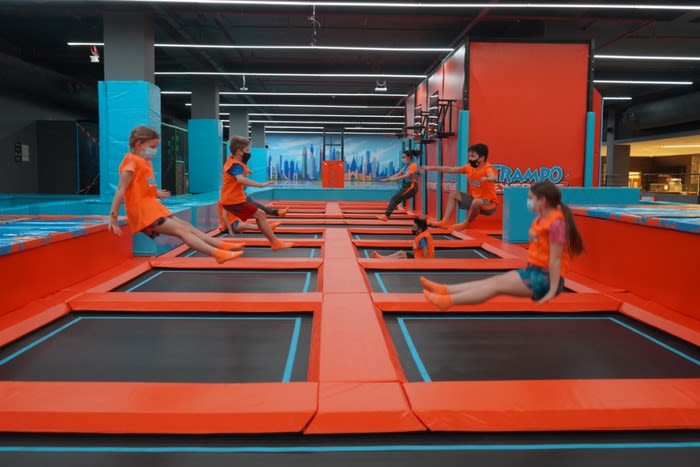 Trampo Extreme Nakheel Mall
dubai

, Explore The City
Limited time only!
Buy Now & get 10% discount! Jump, Play & Explore at Trampo Extreme Nakheel Mall trampoline park!
3 EGP cashback

Buy Now & get 10% discount! Jump, Play & Explore at Trampo Extreme Nakheel Mall trampoline park!
Albert is very professional
Deborah
trampo extreme is always a win when you want to treat the kids. Good to burn the energy and get them a bit tired!
QiDZ team
best place to burn some energy with your kid ..
Mehvish Kadiri
Great for different ages. Play area is deceptively big!
Chelsei Wood
The was a unique experience for my 6 year old. The soft area is also rich in ideas and amazing for the little ones.
Miral B.
brilliant fun for kids!! great way to burn energy
maria
Excellent place my kids enjoyed
Om Adam
My daughter absolutely enjoyed her time at trapo extreme. Not at all crowded. Huge space for the kids to jump around and spend their energy and have fun. Definitely recommend to take ur kids there. they will love it.
Deepika Bhandari
The kids had a great time!!! 2 hours of non stop fun!
Amani Islambouli
Awesome place and good deal on Qidz!
Nisrine Al Attar
very good place
nour farouq
kids had really great time ❤️❤️
Sarah Alfallah
great indoor play area with nice Halloween decoration
Ronald Joosse
It was fun and jumptastic and an amazing place for family fun . They have good trampoline games and a lot of fun trampolines to tire you out.The Halloween staff are fun for the kids. The area is well sanitized. Jumping for a long time can really make you exhausted.
Zakariya Bambala Puthattayil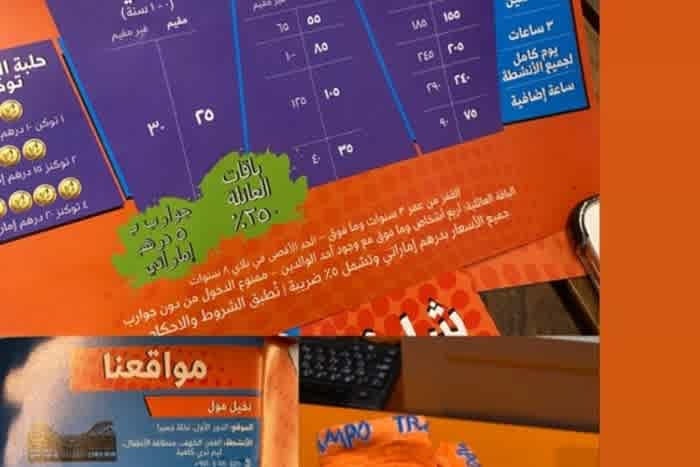 a very nice place to take your kids , trampoline area is big and the staff super friendly
Nada Al Mulla
brilliant place and 85 for 2 hours is amazing value. my 2 year old loved the soft play. and my 5 year old enjoyed both the trampolines and soft play so win win. only a few things closed due to Covid but didn't spoil our visit at all.
Lesley-Ann Munro
very useful
Yasmeen Makkawi Assaf
very nice place. kids enjoyed their time till the last second
Elina Sandakly
this deal makes it worth it
Tamar Iminhokis
it was great outing and kids have lots of fun....staff is very kind and aware of the safety and health of kids.. thanks Qidz
Heba Ghanem
attended a birthday party there and noticed that everything was very well managed.. staff is totally prepare to manage the number of kids and involve them in play time.. cake cutting ceremony was nice too.. not much fuss, just a simple and heartwarming family and friends time.. found it bit expensive considering there are many play areas in Dubai now, but the location, ambiance and cleanliness made it a worth treat .. my 6 year old had good time there .:-)
Rimpy Gupta
the kids had so much fun we are going back again tomorrow:)
Reem
So much fun for kids and adults.
Carmen Rogers
it was a fun day for kids, it's so nice
Rand Sadi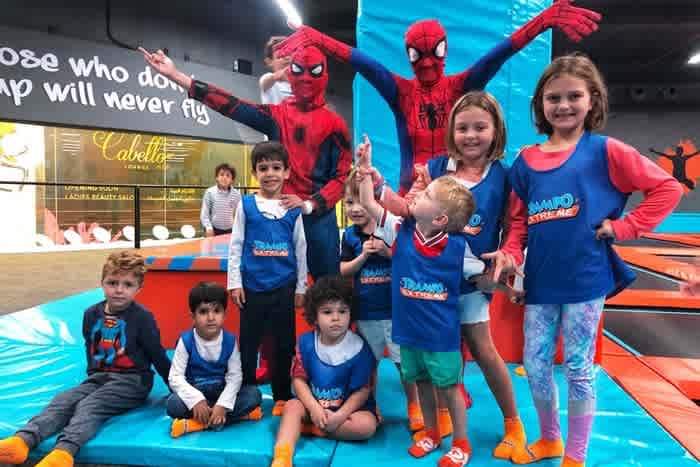 We were very happy celebrating birthday at Trampo Extreme. Jumping with superheros was very excited part.
Tota