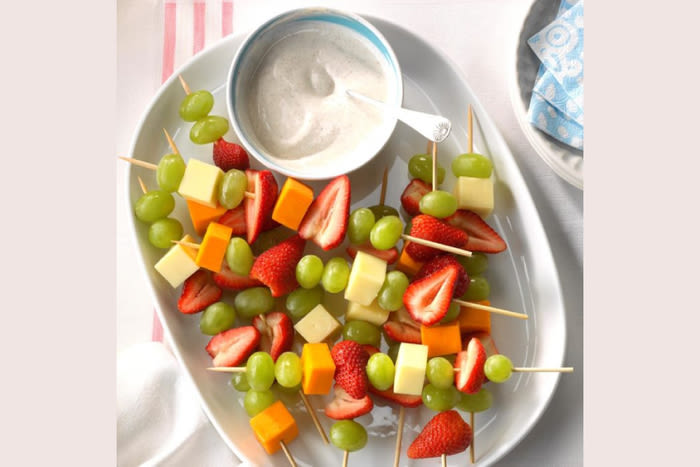 Fruit and Cheese Kabobs
other

, Explore The City
< 2-13+ yrs
Art & Craft
At Home Fun
Activity Description
This is a fresh and fruity summer snack idea. It's easy to make ahead and carry to the beach or playground, and the cinnamon-spiced yogurt dip adds a fun touch kids love.
Credit: Taste of Home
Reviews
There aren't any reviews for this activity yet. Be the first to write one!
When
When
Sunday
12:00 am - 12:00 am
Monday
12:00 am - 12:00 am
Tuesday
12:00 am - 12:00 am
Wednesday
12:00 am - 12:00 am
Thursday
12:00 am - 12:00 am
Friday
12:00 am - 12:00 am
Saturday
12:00 am - 12:00 am