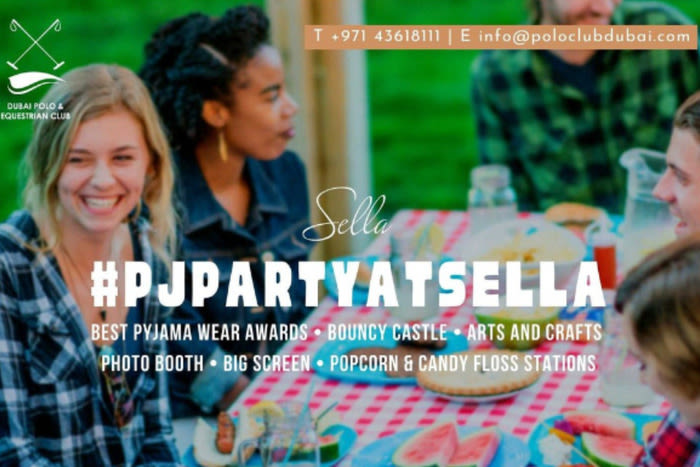 PJ Party at Sella
dubai

, Explore The City
isn't it curious to see that all the 5 star reviews are from local guides who probably get a free meal or some other incentive to write fake reviews. This is a sad place. The food in the outdoor restaurant is at best mediocre. One of the male horse trainers struts around the place like a cockerel who acts like he owns the place. The staff at the horse training office beside the stables are great but that is the only good thing I can say. No management presence seen. Most discerning people will avoid this place.
Joe Wicks
Organized my wedding celebrations at the Dubai Polo and Equestrian Club. Beautiful venue, helpful staff, professional services and overall a very good experience! Highly recommended. Particular shout-out goes to Roy and Raymond for their efforts in coordinating the event!
Shiladitya Majumdar
I have to share the disappointing management of the Horse Riding classes at the Polo club. From the time of the assessment, my LO has been put in four different classes at beginner levels where she has just sat on the horse while she is a Level 1 Advanced Rider - and every class that we have gone (early morning classes that too!) the teachers have no idea why my LO is in their class. It is so disheartening for us parents and my LO to see her progress going backwards and none of the instructors or management seem to care. I even got a nasty class from the receptionist asking me why I put my LO in the wrong class! I wonder why I would put her when the school is suppose to instruct this. Maybe this is my own experience, but will definitely be looking at some other stable for training. Management needs to get their staff ( reception) and trainers in sync - nobody knows what happens there. Such shambles, such a shame.
Prima Castelino
We used Dubai Polo and Equestrian club for our wedding end of October 2021. The service and execution of the event was incredible. Roy, Rowena and the whole team were outstanding and they ensured we had the best day of our lives. Do not hesitate to use this venue for any event, they are the very best in Dubai.
apdxb1990
We had a club membership on and off for a few times. Our experience got worse over the years. When there is a problem, there never seems to be a manager on duty, just always "interim" managers that seem to come and go. Kids run wild at this club and though there are designated areas for them at the restaurant and at the pool, they jump and swim into the lap swimming lane and aren't listening to the instructions of the life guards or the affected adult. Their parents react mainly agitated and assertive when you bother them while they're drinking by the pool bar. If you want to find peace and tranquility, a competent service and security, please spend your time and money somewhere else.
Okka Fraile