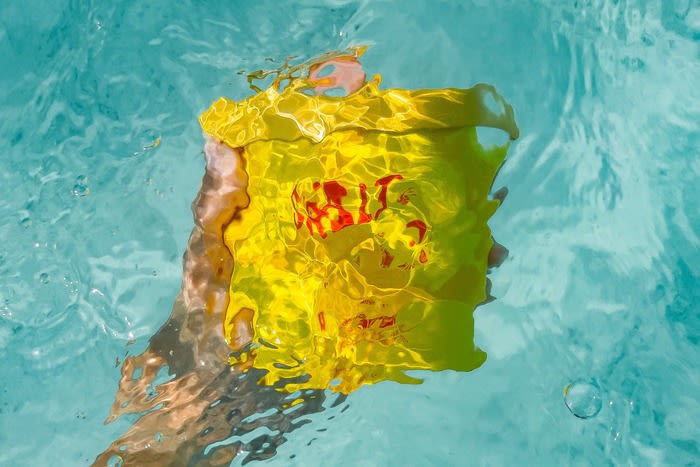 DSS - Salt PopMarket
dubai

, Explore The City
All Multinational Brands accessible. Free space to walk. Great quality eatery and nourishment courts. Kids playing region is accessible at both the closes of the shopping center. One thing awed in this shopping center is offer assistance work area folks. They're the Google maps of this shopping center.
Khalid Alfahim
One of my favorite malls to visit in Dubai. Like most malls in Dubai, the passages are massive making it easy to move around, a large array and variety to choose from, great location just off the freeway. Great parking space like many malls in the Emirate. A great shopping experience overall, the mall has many festivities that follow the Dubai shopping and commercial calendar.
Gustav Damons
The mall has all what you want. The location is perfect. Restaurants and coffee shops are available. You can feel it is busy anytime you visit. It's a live place and really like it. 👍 I don't
Sultan Al Mulla
Easily accessible from all directions. Ample parking spaces. Quality of mall is very good. There's a good mix of stores in the mall - something for everyone. And the mall is not excessively large either. Mall to visit if you want to get something quickly, as you can get in and out easy. Central parking will get you within a short walking distance to any store.
Shaik Abdul Cader Shaik Dawood
Very spacious mall, good for window shopping. It's one stop place for all my banking needs. Ample parking. Has cinema inside but never used it. It's a community mall in the outskirts of the city limit. But I never experienced any shows or entertainments conducted here like other malls during festive seasons.
KUMARESAN PURUSOTHAMAN
Mirdif biggest and most busiest mall serving Nor did Warqa and it's neighbouring areas but don't take it as a community shopping centre as it offers variety of shopping experience. MALL is bright and shops well placed and easy to find... also has a Multiplex and wide range of restaurants... Kids have unique experiences available to keep them entertained
Asim Sajwani
Went to the cinema so didn't shop around. Nice to be in a mall that wasn't too crowded like the bigger the malls, although it was busy. It is easy to get to from the metro station (Rashidiya) and using the taxi didn't take time and the cost was low. I will visit again to spend more time there and look around!
Pierre Botha
One of the largest city center of not the largest. Almost all brands. Nice big food court. Best of is the interior design of the whole mall. Parking assistance with help of technology is good.
WajhuAllah Arif Hussain
This Mall's floor plan is very shopper-friendly. All the brands you'd love are situated side to side giving you more time to shop, and try and compare. If you are looking for your favorite shoe brand but also would like to see the new styles of the other brands, they are all just next to each other. Same with apparels and bags and accessories. Also with home furnishings. It's a real joy to have all of them just a few steps away, saving you energy and still have time to dine properly.
JAYNE SERRANO
It's good if you are a foodie. But the architectural design of the mall is superb.. that itself is a view even if you are dining inside the mall. With detailed intricate Arabic design of patterns and sparkling gold
Monina Alexandra Payad
Such a huge huge mall ....where you can find almost all the international brands...a great shopping place... With a fitness gym..a magic planet for kids....ifly..go for a 0 gravity flying experience... Here you can find good food also... Don't worry about parking....they are having lots of parking with their new extended parking area.... Go guys and have a amazing shopping experience...
Nazia Perveen
Has all the shops the biggest centers have, and some that are not in other places. Crate and barrel outlet shop is here, you can get great deals on floor pieces which are in a great condition. There's also lulu lemon and great movie theater. I recommend go early and leave early it gets really busy at the weekend and later in the day so you'll run into traffic even in the parking lot.
Nada Alshammari
the best place to shop in Dubai. it is big enough .. but not too big to make you lose since of direction. everything is available. cinema is great.. a one stop shop indeed
Noor Hiassat
Very nice place to shop specially c4 hypermarket we can find all the goods in very reasonable price . For all community this his very nice market. We can find different kind other stores also see hear . Security help full and costumer service also nice . restroom clean and good.prayer room also nice . Parking available. All bank ATM available maximum and Banks too. Pharmacy also. We can spent more time with family and friends In nice atmosphere.so I suggest all willing to visit this place once in there life time.
Gouse Mohammad
The best mall in Dubai for me by far. Convinient, less crowded, has all the brands and also the stores are bigger than other malls. Best part is that there is always parking space available near the entrance, making entry and exit a breeze. The Mal is well laid out so finding stores is not a nightmare and does not require lot of walking.
Nishant pawar
Only visited this mall once but i was very impressed with the varienty brands they had. The mall is very well planned and spacious. never crowded so that u can shop without any hassles. kudos
Santa Vlogs
Great shopping mall to spend a few hours especially with kids. Lots of stores that cater to them including Lego, American Doll, Borders, etc. The mall has all the stores that I love as well. Moderate to high end stores. During the week it is very quiet, you have the whole mall to yourself.
Indra Rambaran
City Center is centrally located in Mirdif and easy access from all side of the city. Varieties of shops are here and you will get all branded items with reasonable rate. It's not overcrowded so that happily we can shop. Mouthwatering food available in food court beside every corner you'll get coffee shop. All the new movies are shown in Vox cinema. Overall for family full day enjoyment with great shopping experience. I thoroughly enjoy here with family and friends during weekend.
Gladson Maben