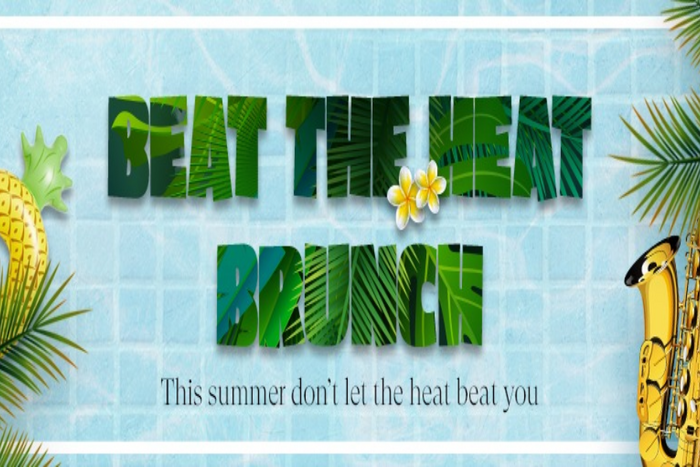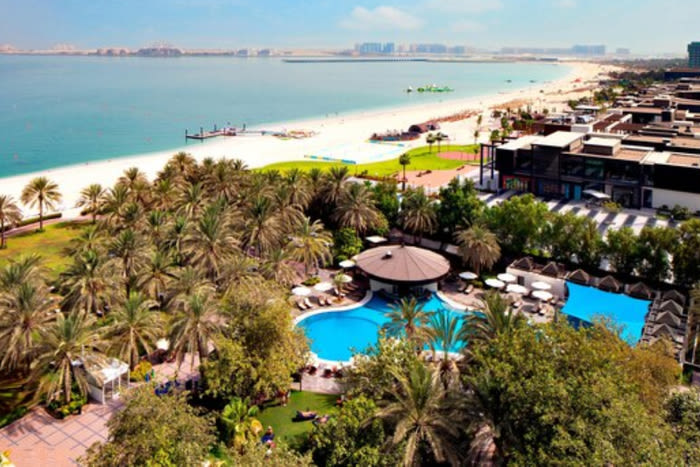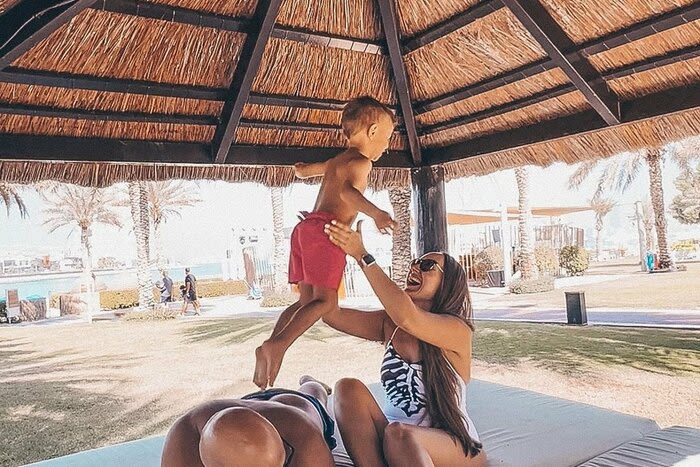 Beat the Heat Brunch
dubai

, Explore The City
This hotel is great! It's on the right place with a private beach! When you book a lounge room you have the pleasure of refreshments and cold drinks, water and soft drinks all day long. in the evening there is a happy hour with alcoholic drinks. The staff is super nice. The environment is beautiful. Right across to the Dubai Ainn. All eateries within walking distance. We will definitely go here again!
Marie
Super nice view and amazing staff. I enjoyed breakfast buffet there (tons of options). Ari was our host and really made the experiences remembering
Sohaib Abid
Nice and clean hotel with big spaces and nice environment. Swimming in the pool or at the sea in front of the hotel. Many choises inside & outside of the hotel. One of the best things in this hotel: adorable crows are patiently waiting for the right moment to grab a snack from the abandoned tables. Its really amazing, especially during winter time !!!
KOSTAS KOUTSAMPAS
Full marks for the location. High marks for the room facing the sea and high marks for service. Food quality is excellent. Breakfast is great though in some similar properties breakfast was a little better. Pool and garden area is very nice. Sea front and walking track is easy and accessible from hotel as well as from outside. Press Like now.
Iqbal Rafat
My preferite beach and pool stay
Antonio Piras
В этом отеле останавливаемся во второй раз . По ошибке . Надо писать не забывать отзывы постоянно , чтобы не попасть в ситуацию как мы . Стало только хуже . *Персонал не дружелюбный ( дикий , несчастный ) это выражается в том , что за несколько дней нахождения здесь , только три сотрудника улыбнулись и поздоровались . Сервис на 2 , максимум 2,5 . *Чехлы на шезлонгах грязные ( простите в какашках ) я прошёл вокруг бассейна , не увидев ни одного чистого . Пришлось просто постелить полотенце на шезлонг , а матрас убрал в сторону . *Курят вокруг всего бассейна . Ужас !!!! *Холодную воду , полотенца для лица охлаждённое не разносят , как в большинстве отелях это дополнительный сервис . Я бы сказал , что это норма ( БЕСПЛАТНО). *Удивительно . Отдыхающие занимают шезлонги полотенцами и уходят по своим нуждам на пол дня . Шезлонг вроде бы пустой , никто не пользуется , но лечь нельзя. А служащие на это внимание не обращают . *Завтрак очень скромный . В основном одна колбаса . Обычно во всех отелях рыба красная , тут об этом можно не мечтать . Чай ( Dilmah) отвратительный . Кофе терпимый .
paul kapital
Great pool area with beach access. We also got lounge access. Drink and food selection was small for this location. The staff was always helpful and rooms were very clean.
Mark K
We regularly visit the Sherston Tent every Ramadan and enjoy the various iftar offerings. The Venue has become very sterile and has lost some of its previous charm Everything is white and give an impression of a medical camp. The staff are always helpful. It would help if they can add some more Vegan and Vegetarian options
Maqsood Sheikh
Nice resort and hotel to spend a day on the pool of you local in Dubai. The hotel is one of the older hotels on Jumeirah Beach Residences (JBR) so it does need some renovation, but overall it's a good place. Their pool and beach area is their best feature with lots of space and greenery.
Marc C
I used to love the place, even got married there. But one day they forced one of my good friend who was an outstanding staff member (employee of the year) to resign on a cash handling issue of 40 AED. I can't support a hotel with such disrespect of their own staff. I'm actively staying away of all Marriott owned properties.
Olivier Ruff
Although the Sheraton Jumeirah Beach Resort looks swanky in pictures, it is far from the truth. For the kind of pricing that they offer, even during off season, this hotel made for a terrible choice. Here's why - 1. Terrible service at breakfast. They don't have enough servers to make the rounds and nearly not enough seating. The menu remains consistently the same. So if you want eggs for breakfast everyday, you're good to go. 2. This one hit me hard. My hyper active toddler refused to eat very much at breakfast one day. I picked up a packaged yogurt on my way out for her. And I was stopped. No carrying anything outside the breakfast area, even for a child. That's ridiculous! 3. We booked a king sized bed, but the size was that of a queen. And if that isn't enough, we were quite dismayed with the size of the room and the fittings in the bath area. Everything was obsolete! 4. This one is for the parents out there. The TV channels are not in English, especially the cartoon channels. So carry your iPad's cause you're going to have to make your own entertainment arrangements. In a nutshell, not worth the money. You're better off at another hotel which will provide modern amenities and actually care about their customers.
Megha Sharma Laddha
The carnival in palm garden was very nice. Good varieties of food. Activities and special buffet for kids. We had a very good time. The live music is also very entertaining.
Pamela Badra
Down at the reception, a professional manager, a big smile on his face, promised a better room for the night. After a cup of coffee, pampered by Jose the restaurant supervisor on duty, I went back up. Back to the room I was positively surprised! An Ozone machine installed in the room cleaning the air and absorbing the smoking smell; bravo guys, you rock! It's not about the problem itself but about how it's handled; the manager on duty did a great job.
Anthony Rahayel