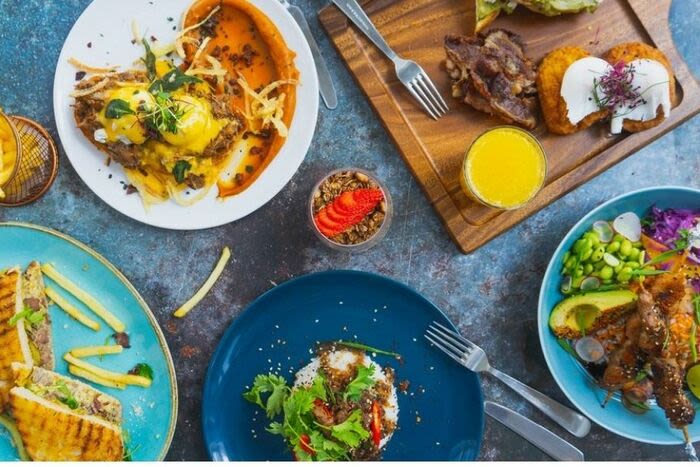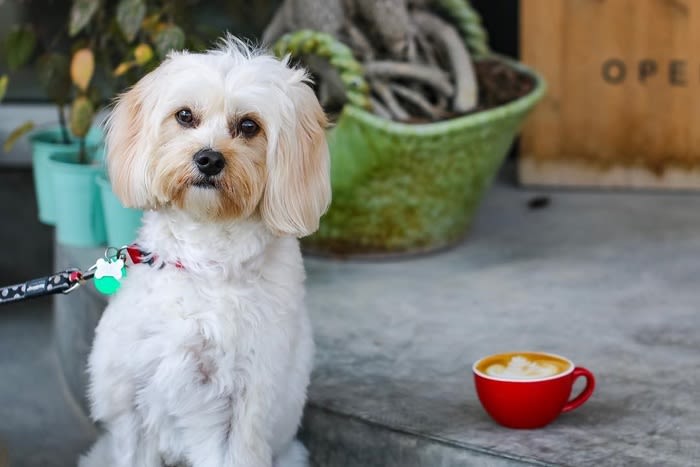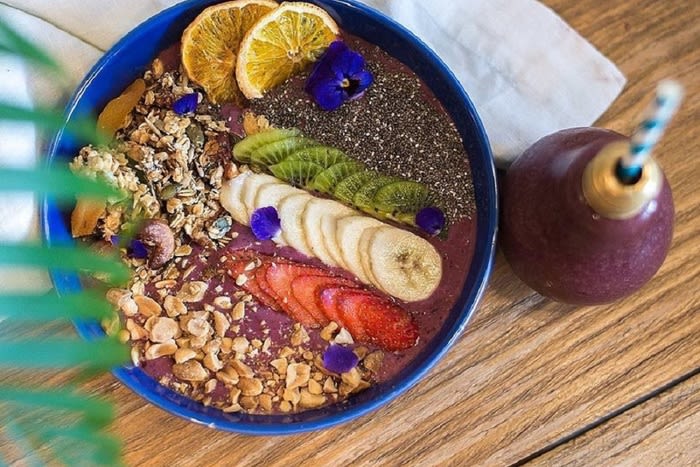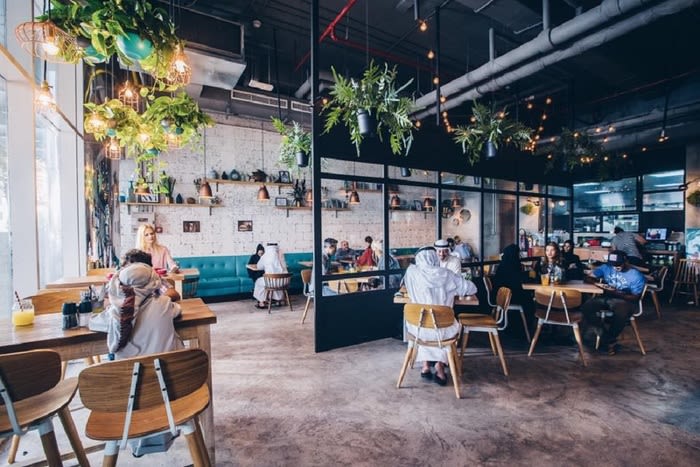 Arrows and Sparrows - Dog Friendly
dubai

, Explore The City
It is really delicious! I had toasted bred with tomatoes and mozzarella. And a coffee. I took one star off as I'm not a fan of the location. But can totally recommend the food and this is what count at the end of the day.
Alexis 181
Delicious food Amazing quantity Marvellous breakfast that are full of protein The vibe is calming You have in one side the community and on the other you have the city The service is amazing. They are always looking out for the customers and ensuring they fulfil their wants. Our waitress was Marie. She was charming, cheerful and active. She does her job well and she is cool to talk with! The coffee beans are not bitter and with the combination of other ingredients, they work well together. Breakfast choices: Aussie breakfast Breakfast with salmon Red velvet latte
Bobo
Used to be one of my favorite places for takeaway, but the last few times I've ordered the quality and quantity are not what they used to be. Salads I've ordered are basically just shredded cabbage, juice bottles arrive half full. Thought initially it was a one-off thing but won't be ordering again as it's just happened too many times now
Leslie Jennings
Great community restaurant in Emaar Business Park offering fresh, original and healthy, high quality food. Excellent breakfast options, including great poached eggs and avocado choices. From burgers and pastas to oriental dishes, coffees and dessert... you definitely will not be disappointed!
Sherif Shafie
Pleasant staff, nice menu with nice options for gluten free, vegetarian, and vegans. It's a great working environment as well with outlets accessible along one wall for those who need to work. Expensive parking is available in an adjacent parking lot, or street parking is much cheaper and not far away if you can find a spot.
Andrea R
Great food. Got the Pokecado and twisted avocado on toast. Both were great choices.
Saad Alrabiah
Food is okay. Little bit pricy. And waiters stand in one corner chatting and it's hard to get their attention when you need to order something extra or pay the bill.
Charlene Williamson
Mr. Benedict (breakfast option) was very good and the filtered coffee tasted fresh.
Trev92
Cool place , but we asked for a filter coffee which arrived after we finished the breakfast. However , it was really tasty and delicious brew. Not that so busy for a quick brekkie or catch up for some coffee .
Gözde Çetindağ
Service was very slow. Avocado served was off and was told it tastes like that because they use lemon juice .... Really? It tastes rotten because you use lemon juice? Chef and staff don't know what "over easy" style eggs are .I received well done eggs instead. The milkshake my wife had looked great in presentation but was bland.
Stephan Botha
Great food, but dessert is pretty amazing. try the oreo cheesecake!
Joshua Huang
Lovely little find, nice variety on the menu and good choice of healthy or otherwise.
Masuma Jetha
The food is ok, but some annoying things happen in the service arena. Enough to consider not coming back. Things like charging too much to switch out egg whites, menu items not available, non-attentive staff, hardly any veg options. You'd think it would be this chill surfy cafe, but sadly it's just not.
Meredith Huston
Had the most delightful and delicious breakfast bowl here! The way they cook quinoa is magic. The coffee is also excellent as is the decor.
Andreea Hrincu
Cozy place with simple decor. Interesting complicated salads, that could taste quite wierd. Super yummy smoothies. Bad internet connection and no restrooms.
Roman Galyaminskiy
Cool cafe near my workplace. Good one!
Search Dubai
A great place to have breakfast! With a great verity of eggs and smoothies to choose from. In weekends they continue to serve breakfast till 3pm which is great. The sandwiches were not as nice as the breakfast and neither was their coffee with nothing too special about them both. Definitely a place to try for breakfast, and if you a coffeeholic might be best to stick to the smoothies here.
S. A.
Another 5 stars... Food was excellent, the coffee not only looked like it was made with love but tasted great. Staff were friendly and the place had a great atmosphere. Prices completely reasonable. Will def be back!
Peter H
Contemporary fusion food, nice vibes, fresh atmosphere. A good place to start your day!
Samer Johnny Jamal
Stopped by here for a meeting a while  and grabbed a coffee. The drink itself was average, nothing special but the service here is atrocious. If you don't grab them, they will not come to you. I don't care how busy they are. Get more staff or tell the staff to take a step back to make sure everyone is attended to. Ordering was a challenge, getting the food or drink is difficult and getting them to give you the bill is next to impossible. The only way to get any service is to go up to the counter and tell them what you need. On another note, the place is nicely decorated and is an alright place to do some work if you want to work from a cafe, but it can get noisy so make sure you can handle that.
Menu Creeper
The place is busy and got nice vibe to it... had breakfast and i do believe going for Miss.Benedict was a good choice.... simple amazing food and excellent place for breakfast... the coffee is also pf high standard here ... highly recommend and healthy food
Ahmed Al-shukaili
Unique selection of healthy food options. Plenty of super foods too. Friendly wait staff and they make a really good cup of coffee with amazing coffee art
Giles Watermeyer
One of the best French Toast's I've ever had. Other restaurants should take note. Nice and loaded with lots of good stuff, but maybe you should ask for extra Nutella. It's cooked perfectly! Coffee was very good and looked good too!
Ali Al Rahma