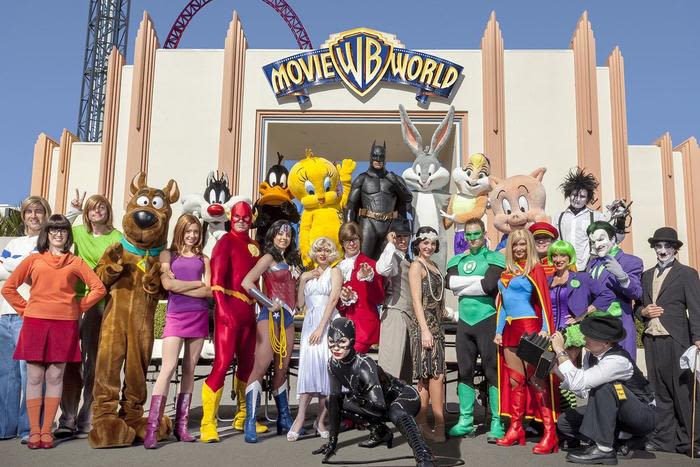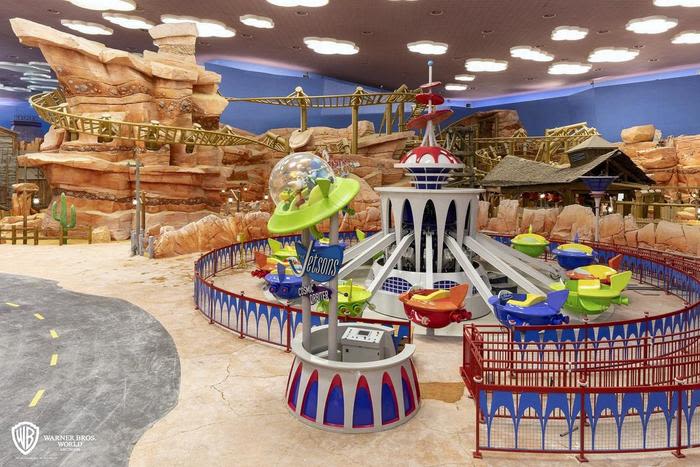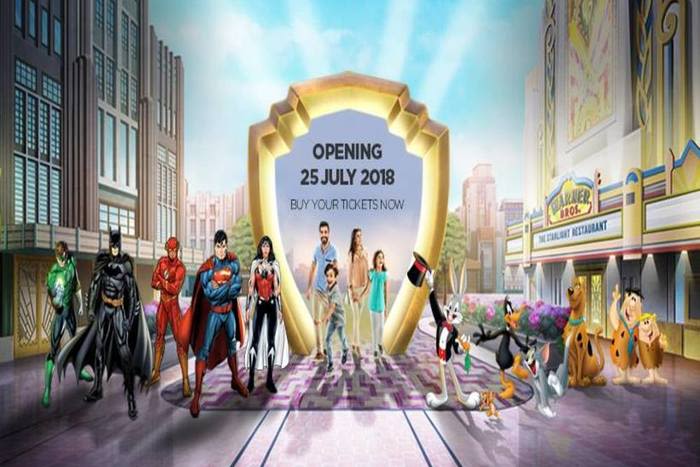 Warner Bros. World
abu_dhabi

, Explore The City
Limited time only!
Get transported to amazing worlds of action & adventure from your favorite cartoons & movies.
15 AED cashback

Get transported to amazing worlds of action & adventure from your favorite cartoons & movies.
A wonderful park with some very unique ride experiences. Both for young and old there's enough to do and see. I visited one day, but it's so fun I could've gone two days and not regret it. From the happy world of Hannah Barbara to the grim world of Batman it's all themed from up to down. With some character meets thrown into the mix you get, in my opinion, one of the best park experiences you'll find worldwide.
Simon Langeveld
This place is amazing! The experience is so wonderful. I love all the rides in this amusement park! The food there is also really good. My favorite restaurant there is big belly burger (I recommend trying it). This place has wonderful and well trained staff. They are so kind and energetic. You will enjoy this wonderful time with your family and friends. I will for sure come back to this wonderful place and I recommend this place to everyone!
Samir Shraiteh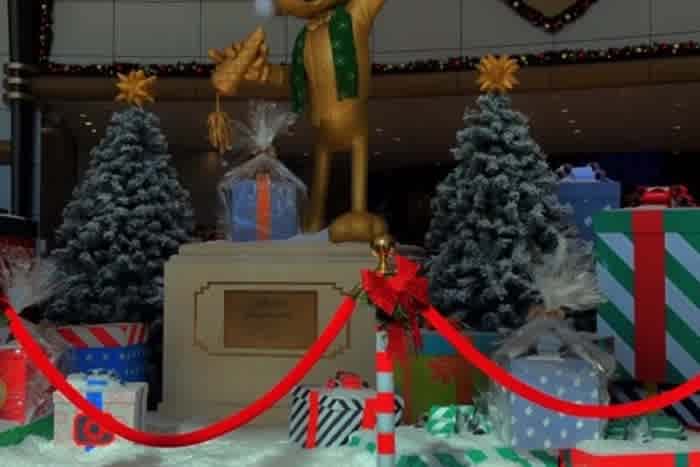 amazing city and amazing time spending there
DR.samer shukri
This is an amazing park. Isn't crowded and was perfect for all the ages on the family. Parking is super easy. You can see every store comfortable. The unique side that I will love that The park stay open longer. Is always good to get a little bit more of fun.
judy Navarrete
It is good, however more food varieties would be welcomed. Also some information on ride waiting times would be great. Although most of the rides are fun and safe, some clear information in what the ride type is so that faint hearted adults and small children could be warned. I know there's some information board outside every ride, but they are all almost the same. It is fun and the weather control (indoor) is great.
Abdalla Al Ali
I love the place. My kids really enjoyed the rides even though this is our third time to be there. It such a nice place to spend your quality time especially during coffee break. During summer, just be there early or bring cap while walking from parking which takes around 8 to 10 minutes of walking. Do not bring extra foods except for bottled water.
roldan ricardo
An amazing day spent here. It was so great and perfect for the summer since all indoors. Our 4,5 year old went on most of the rides since many of them require the height of 110cm. Recommend it all the way!
Nathalie Varma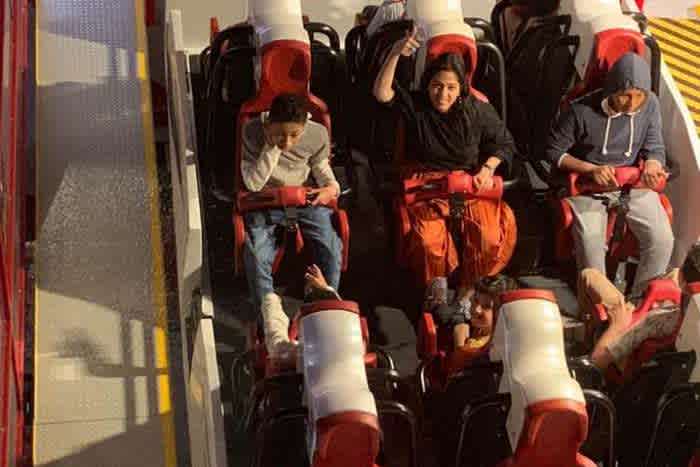 My little one is fascinated by fast roll a coasters so it was only fitting to surprise him with a visit to FERRARI world on his 7th birthday. Formula Rossa, Flying Aces and Turbo Track are the fastest of all the rides that truly are for adreline seekers. He wasn't allowed in Formula Rossa due to height restrictions so he wants to go back ;) We visited during the Christmas time so they also had a snow park and other activities for kids as well. There are other smaller rides too for having a nice family time. It truly is worth an experience.
Tasneem Rajkotwala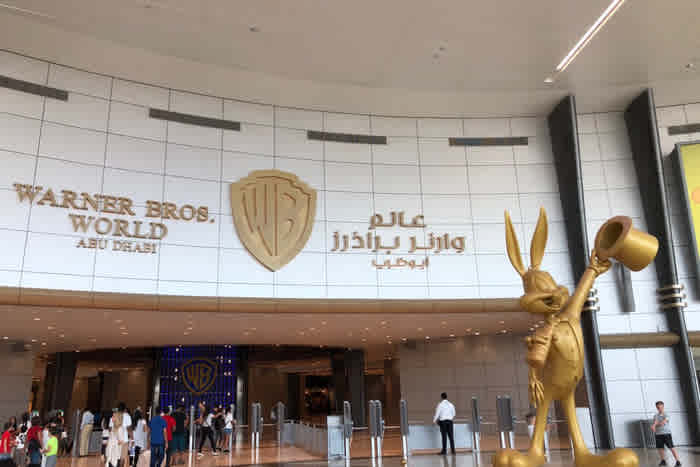 we visited this place last month and the kids truly loved the experience. it's great for a one time visit as there's hardly much rides. The theme park was filled with so many restaurants and shops that it basically felt like a mall. The younger kids would enjoy the rides as they aren't that scary and adults or older kids would find it boring. I personally liked Gotham city but it had just 2 rides and one of them weren't operational that day. the character meet and greet was the highlight of the theme park as the kids were excited to take a pic with Superman, Wonder Woman & Tom & Jerry.
Tina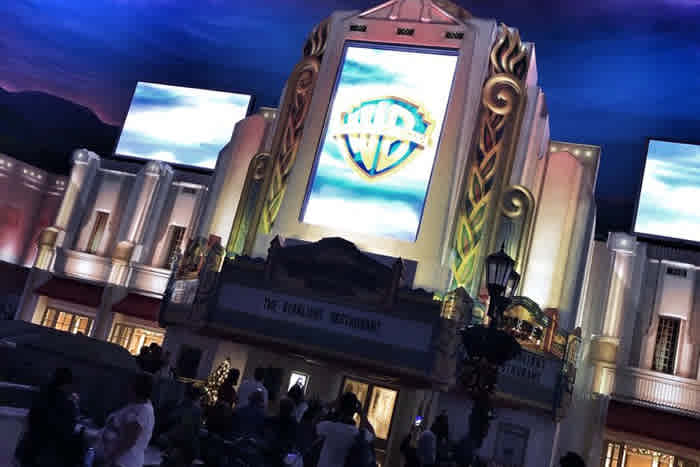 fantastic family day. Easy access and parking. Busy but not crowded. Super efficient to buy tickets online in advance via the app. Lots of fun thrilling rides for big kids and adults. While younger children will find some fun family rides and of course the meet and greats of superheroes and cartoon characters. Don't miss out some of the fun interactive show like BuggsBunny. The whole family LOVED it! You might coïncider getting the fast pass.
Emily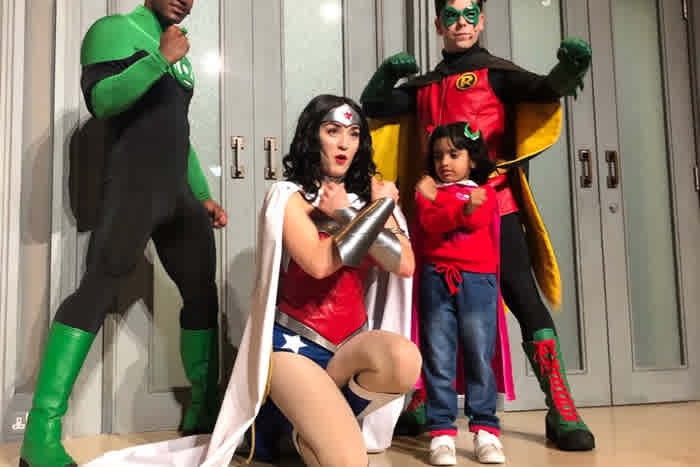 I have had the good fortune this long weekend to go and experience the world's first #warnerbrosworldabudhabi theme park. . It's the world largest indoor theme park, even bigger than #imgworlddubai ( which I loved also). . It's spread across 38 acres of land and features some amazing, exciting, outstanding story telling and immersive experience through its rides, shows and activities. . I was there with my 4 year old, my husband and my parents and we all had a blast, so you see, it's complete #familyfun experience across age ranges. . . See, I have been to #disneylandparis And #disneylandhongkong And I loved them both, but this was a different experience. . . Different characters, some of them are my all time favorite like, #batman And #wonderwoman .. . . Check out my Instagram( Love_life_littleone) for a fun video of my experience at the Warner Bros. World. I was busy enjoying myself with my family, instead of taking pictures or videos. . My favorite ride was the #greenlantern gallactica and we had the most fun as a family in the river cruise in the bedrock section of the park. So go check out this fab theme park in #abudhabi with your folks and friends and thank me later. .
Meghna Dixit Subramaniam
Great themes and rides for all ages of children, very spacious. Loved the false sky in the plaza area, beautiful. Excellent food and drink options spanning a number of nationalities, from white table cloth to grab and go. Plenty of facilities and washrooms, ATMs. Will definitely be returning. Well done to all involved, absolute triumph!
Dominique Westbrook
Just came back from Warner Bros Abudhabi. A few things to share us that PLEASE PLEASE do not visit it in this week or so. Give it time and all rides will be operational effectively, and also some rides kept having technical glitches every now and then. Batman ride was not operational as well as superman 360. Green lantern was operating fine in the morning but in the evening had some issues. TODAY was the first day and food is also reasonably priced in comparing the size of the portion. We had food at the bedrock cafe....no complaints. Secondly it is a whole day visit to the park...give a whole day to complete all rides. A MUST VISIT TO THE PARK OVERALL
Ayesha Khan
Loved every bit of it! Was invited to the Grand opening and was greeted with the warmest of welcomes. The staff pump you up throughout your experience! My favourite was the 3D ride with green lantern! Overall a magnificent place!
Chelsea Fernandes
A great addition to AD. Fun for young and old, the Bedrock and Cartoon Junctiom areas cater to the younger kids while Gotham City and Metropolis are more geared towards older visitors. Good number of food outlets. The best thing I saw was the attention to detail in the design elements, really top notch!
Saeed Al Saeed
بمجرد دخولك من البوابة تدخل في عالم مختلف تماما. حديقة رائعه بمعنى الكلمة. ليست عملاقه ولا صغيره. كافيه للاستمتاع في يوم واحد. الألعاق للصغار والكبار والمراهقين وللكل. تتواجد العديد من المطاعم و المحلات. يوجد مصلى للنساء وآخر للرجال. تتوافر مواقف مجانية في مبنى من عدة طوابق للسيارات ويوجد مواقف قريبه مع خدمة الفاليه بمبلغ ٤٥ درهم ولا حجة لها لان مبنى المواقف قريب جدا. الساحة الاساسية كبيرة ورائعه وتتقسم الحديقة الى اربعة او خمسة اقسام وكل قسم يغطي شخصيات كرتونية محببة لكل الاعمار من وورنر برذرز. باتمان توم وجيري وغيرهم الكثير. قضينا يوما ممتعا فيها. أنصح الجميع بزيارتها والاستمتاع بها
Mohammed Al Ansari
Amazing place 😍, place that you will had fun with your family and friends 👍🏻
F Almarzooqi
Awesome and outstanding. make sure to visit this place. Try with 4 friends to finish the biggest burger
sea Hawk
What a theme park a game changer for Theme Parks in the Middle East. The attention detail is unreal, the experience and park will be unlike any other park in the region.
Andrew Curtis
One of the best must have experience here in Abu Dhabi. I could not imagine how amazing the scenery inside, its simply magical like a wonderland.
surak24 oc
Opening 25th july , this is a nice theme park based on cartoon themes.
Ashwani Yadav
Proud to be a part of its construction... Amazing theame park...
JINIESH JOSEPH
Wow what an experience.. It will be absolutely stunning
Vishal Sood
Still under construction but seems really cool
Dr T
It's really amazing thim park, please come everybody visit one time. I'm really proud of to get chance to work on this project.👍👍
Surya Neupane
Last 25 months to still working as a electrical group leader with Drake & scuill company.. I enjoy my working and take a good Welles Warner Brother theam park experience....
tajamal hanif
The place is still under construction but we got a private tour. This will be one amazing park not to be missed. The themed sections, the decorations and the rides are going to be fantastic!!
Koos Strydom